International Entrepreneurship Summer School 2022
22. August 2022 - 29. August 2022 | 09:30 Uhr - 18:00 Uhr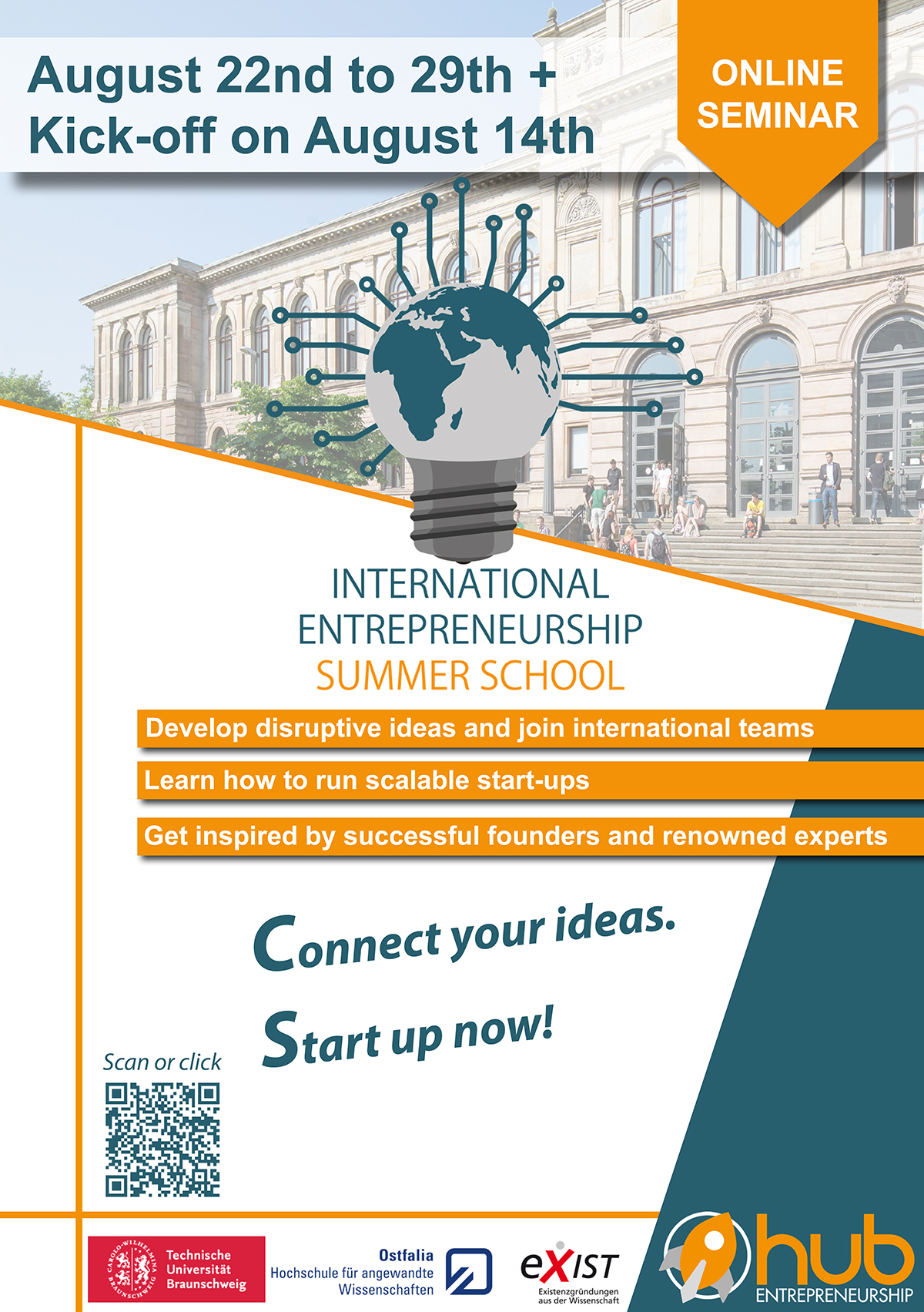 The International Entrepreneurship Summer School 2022 welcomes applications from students, researchers and early career scientists from all over the world. Hosted by Technische Universität Braunschweig and Ostfalia University of Applied Sciences, IESS22 will focus on Entrepreneurship skills and their practical application. In its third year, the International Entrepreneurship Summer School will be held entirely online and take place from 22-29.08.2022 with an additional Kickoff Workshop on 14.08.2022.
The Summer School will provide insight into the German Start-up ecosystem and hands on training for those thinking about entering it. The week-long series of events will feature lectures from international Entrepreneurship experts, talks by Start-up founders sharing their experiences and personal advice from mentors and coaches.
Participants will form international teams, develop their own research-based Start-up ideas and design an innovative business model. In a final pitch, they will then be able to convince a jury and gain support in taking the next steps in their Start-up ventures.
Participation is free of charge for qualified applicants. Places are limited and allocated on a rolling basis. Applications are now open here: www.entrepreneurship-hub.org/en/international-entrepreneurship-summer-school-en/
Zur Website der Veranstaltung →
Veranstaltung im Kalender speichern →