Symposium on Pharmaceutical Engineering Research – SPhERe
15. September 2021 - 17. September 2021 | 08:30 Uhr - 17:45 Uhr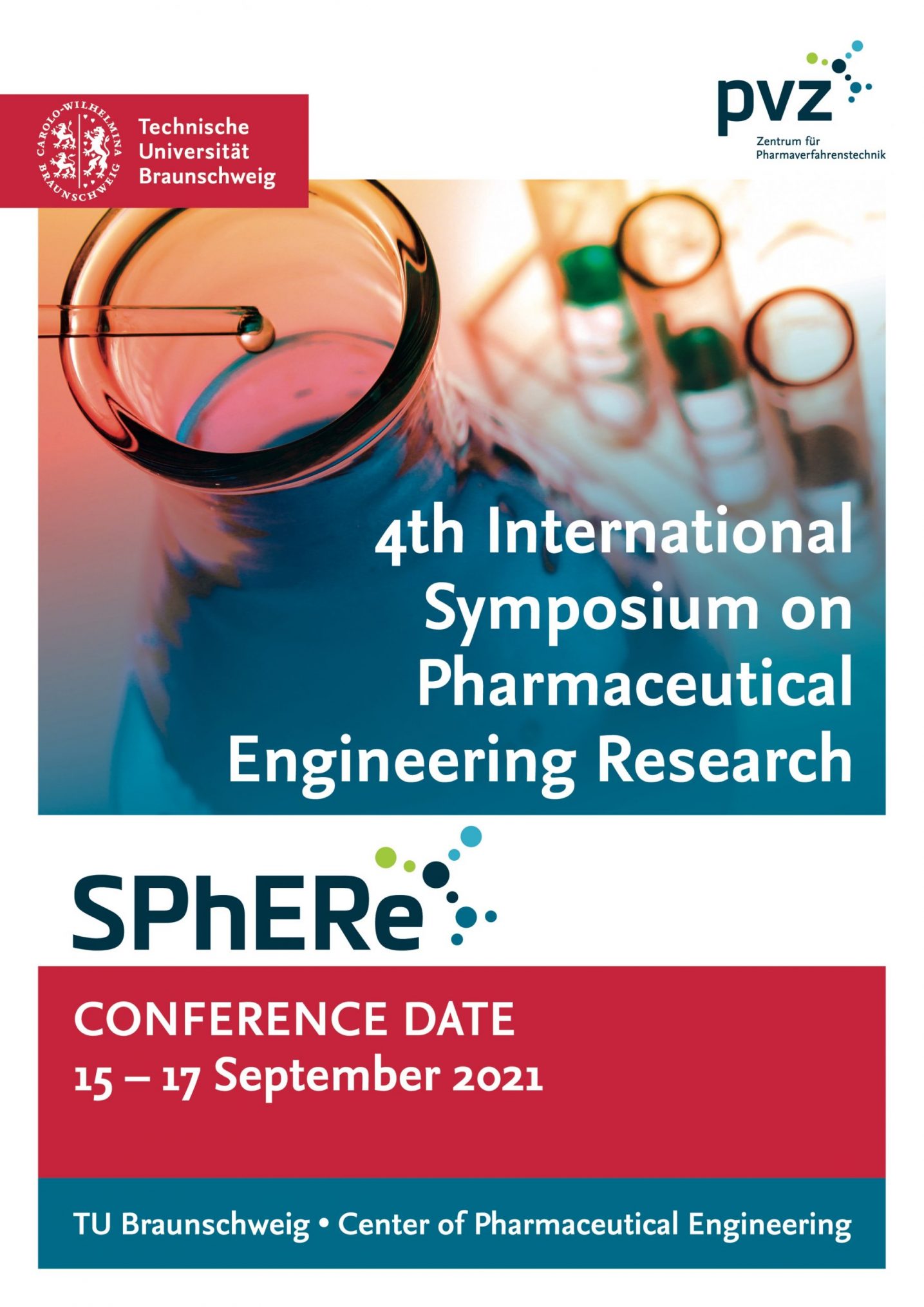 Dear colleagues, partners and friends,
on behalf of the Scientific Committee and the Center of Pharmaceutical Engineering I cordially invite scientists, researchers and professionals from industry, academia and research institutions to the 4th International Symposium on Pharmaceutical Engineering Research – SPhERe – from September 15 – 17, 2021 in Braunschweig, Germany. Due to the ongoing threats by the Corona virus and the unforeseeable situation following the summer travelling season, SPhERe 2021 will take place in a completely online format.
SPhERe addresses major issues on innovative methods and processes to develop and manufacture effective and customized drugs in a cost-efficient manner. Bringing together pharmacists, process and production engineers as well as microtechnologists from academia and industry, the conference will promote multidisciplinary exchange and collaboration.
The symposium is an excellent forum specially for young scientists to share and discuss important new developments and scientific advancements in pharmaceutical engineering and related fields.
Conference contributions are especially invited addressing – but are not limited to –
Processes for Biological APIs
Processes for Chemical APIs
Continuous Processing
Solid & Liquid Preparations
Formulation – Analytics, PAT
Microsystems
This year's Hot Topic Session focuses on vaccine development & production reflecting the efforts and progresses made in developing and producing COVID-19 vaccines in a global pandemic situation.
In particular, we would like to motivate young professionals to exchange ideas with colleagues from Europe and beyond to present their results in this multidisciplinary setting. For early career scientists the conference offers the chance to get in touch with advanced researchers who will provide insight into their different career paths. The best posters will be honoured with SPhERe Poster Awards.
We are looking forward to welcome you to SPhERe 2021!
Prof. Dr.-Ing. Stephan Scholl, Conference Chair
Zur Website der Veranstaltung →
Veranstaltung im Kalender speichern →