Strategies for Sustainable Urbanisation
Kick-off for International Research Project "EAST-CITIES"
More and more people are moving to the cities. In a few countries, urbanisation has progressed as much as in China in recent years. This rapid development offers great opportunities – such as an improvement in living standards – but also has negative effects to the foundations of life and the environment. This is where the international research project "EAST-CITIES – Establishing and Achieving Sustainability Targets in Eastern Chinese Cities" comes in. Scientists from Germany and China, led by Technische Universität Braunschweig and Tongji University, Shanghai, want to jointly investigate the sustainable development of urban regions.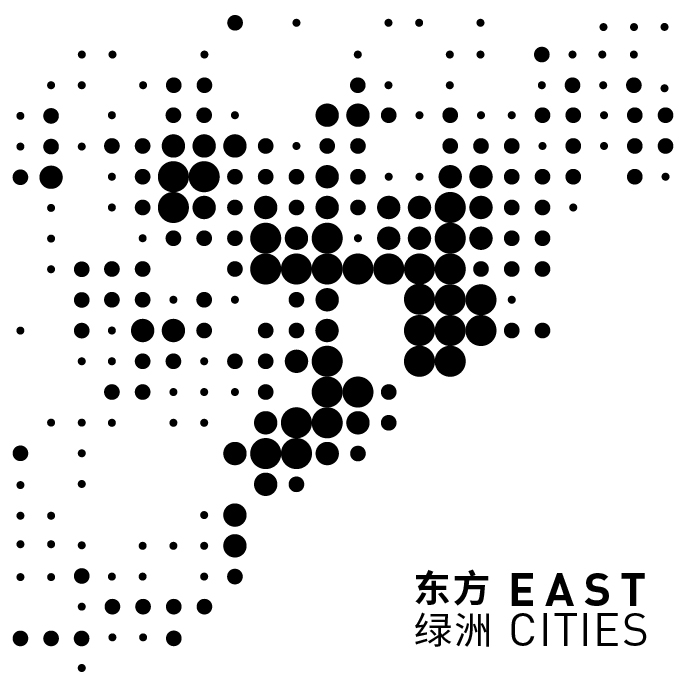 China's urbanisation can be regarded as one of mankind's largest projects. Never before have so many people lived in cities and urban regions. Never before have so many people experienced such a significant improvement in their standard of living and socio-economic opportunities in such a short time. At the same time, China's rapid and progressive urbanisation is leading to ecological problems that are accompanied by a reduction in the quality of life. The researchers want to develop new approaches for sustainable urban development based on a better understanding of regional forms of settlement at the transition from city to country and their interactions.
The interdisciplinary EAST-CITIES research team of Tongji University Shanghai, Technische Universität Braunschweig, Leibniz Universität Hannover (LUH) and GESIS Leibniz Institut für Sozialwissenschaften, together with partners in China, focuses on the holistic development of "medium-sized" urban regions of up to 10 million inhabitants. The Qingdao urban region in the eastern Chinese province of Shandong was selected as a research area. With around 5 million inhabitants, the city is a so-called secondary metropolis. A further 2.5 million inhabitants live in its immediate catchment area. A population increase of over 1 million people is expected in the next few years.
Counteracting undesirable effects of urbanisation
The scientists want to develop interdisciplinary strategies to counteract undesirable social, economic and ecological effects of current urbanisation patterns. To this end, the research project will bring together the know-how for the diverse, complex, cross-scale and cross-sector challenges. These include sustainable architecture and urban planning, sustainable mobility in urban regions and resource management, urban production and agriculture. Research will include the different types of urban and rural settlements and the interconnected infrastructure systems and landscapes. "So far, urban research has focused very strongly on the mega-city regions with over 10 million inhabitants. In China, in particular, the many medium-sized cities with 5 to 10 million inhabitants are growing particularly strongly. By deliberately focusing on medium-sized cities and in particular the urban-rural problem with the example of Qingdao, we are closing a gap in the consideration of sustainable regions," says project leader Professor Vanessa Miriam Carlow of the Institute for Sustainable Urbanism (ISU).
Joint project week in Shanghai and Qingdao
First results of the current research activities will be presented and discussed on site during a joint project week from 8 to 12 October 2019. A delegation of 15 researchers from TU Braunschweig and the L3S Research Center of Leibniz Universität Hannover will travel to Shanghai and Qingdao and explore the research area together with their Chinese partners.
The research project "EAST-CITIES – Establishing and Achieving Sustainability Targets in Eastern Chinese Cities" is funded by the German Federal Ministry of Education and Research (BMBF). Currently in the definition phase (2019-2020), the funding amount in the planned project period from 2020 to 2024 is approx. 3.7 million euros, provided it is approved. The overarching question and goal of the five-year project is the development of strategies to decouple growth and development from negative ecological, social and economic impacts.
Project Team
The German project team consists of three research clusters: members of the TU Braunschweig Future City research focus, the Automotive Research Centre Niedersachsen and the L3S Research Centre of Leibniz Universität Hannover. In addition, there is a project team in China consisting of scientists from Tongji University Shanghai and other Chinese partners.
The participating members of the research focus Future City (Stadt der Zukunft, SDZ) of the TU Braunschweig pool research in the fields of sustainable architecture, urban planning and design (Prof. Dr. Vanessa Miriam Carlow, Institute for Sustainable Urbanism), energy design and resources in the architectural-spatial environment (Dipl.-Ing.Thomas Wilken, Institute for Building Services and Energy Design), traffic planning (Prof. Dr. Thomas Bernhard Siefer, Institute for Transport, Railway Construction and Operation) and urban water management (Prof. Dr. Thomas Dockhorn, Institute of Sanitary and Environmental Engineering) as well as urban production (Prof. Dr. Christoph Herrmann, Institute for Machine Tools and Manufacturing Technology).
The second cluster consists of members of the Automotive Research Centre Niedersachsen (Niedersächsisches Forschungszentrum Fahrzeugtechnik, NFF). The research focus of the NFF lies on sustainable mobility in urban regions. Relevant competences of the NFF for the project EAST-CITIES are the development of innovative, flexible, low CO2 mobility and vehicle concepts (Prof. Dr. Thomas Vietor, Institute of Construction Technology).
The L3S Research Centre of Leibniz Universität Hannover complements SDZ and NFF in the project. L3S member and Principal Investigator Prof. Dr. Stefan Dietze (L3S/ GESIS Leibniz Institute for the Social Sciences) contributes expertise and toolsets for the collection of large amounts of data, information extraction and data analysis, including a cluster computing infrastructure (Hadoop) that enables powerful data processing and analysis.
The research group at Tongji University Shanghai consists of scientists from the College of Architecture and Urban Planning (CAUP), the Clean Energy Automotive Engineering Center (CEAEC), the School of Automotive Engineering, Department of Comprehensive Transportation Information and the Department of Transportation Management Engineering and the UNEP TONGJI Institute of Environment for Sustainable Development (IESD) of the College of Environmental Science and Engineering. IESD conducts research in the areas of climate change, disasters and conflicts, ecosystem management, environmental management, pollutants, resource efficiency and environmental conditions. As the national research and development centre for fuel cell vehicles and powertrain systems of the Ministry of Science and Technology (MOST), CEAEC establishes the technical platform for the development and evaluation of vehicles with environmentally friendly energies.
Further regional partners are the Chinese-German Ecopark (SGEP) and the company energydesign Shanghai. The German Sustainable Building Council (DGNB) also contributes its expertise.