Spotlight: Faculty visits 1 – the "Tour de Maschinenbau"
The President's topics and appointments
What does a new Universitypresident do to get to know her university? As a long-time vice-president of the Technische Universität Berlin, I have had the opportunity to establish a very positive image of the Carolo-Wilhelmina as a university on the move with a particularly strong team spirit positioned within an outstanding research location. As I have the honour to be the president of TU Braunschweig, I now have the proviledge of getting to know new aspects of this university every day during the course of my first 100 days in office. A large group of university members are supporting me in this endeavour. In the first weeks and months, my main task is to be on the move and to introduce myself: on campus, in the city and region, at our partner institutions and in the state capital. I will share a few concise insights here to give an overview of the tasks ahead and how we will be tackling them together.
We started on 13 July, 2021 with the "Tour de Maschinenbau", a whole day with Faculty 4. After the gracious welcome by the Dean, Prof. Klaus Dröder, and Managing Director, Clemens Eichhorn, we first visited the Faculty 4 institutes on the central campus. Then we went – of course with an electric car (the faculty's ID3) – to the Institute of Microtechnology on Salzdahlumer Straße, and then to the research airport to visit with the Aeronautics (NFL) and the Automotive Research Center Niedersachsen (NFF) as well as the Cluster of Excellence SE²A and other institutes there. After a stop to the Institute for Particle Technology, we visited the institutes at Lange Kamp and the beautiful "Masch-Bau".  The final highlight was the opportunity for exchange and conversation with the colleagues of the faculty, with a snack and drinks on beer benches outside of the Institute of Machine Tools and Production Technology. A long day full of information and exciting encounters. Many thanks to the organisers and everyone involved in this impressive programme. I am looking forward to learn more about and from Faculty 4 – and to the visits of the other five faculties, which are scheduled within the next few weeks.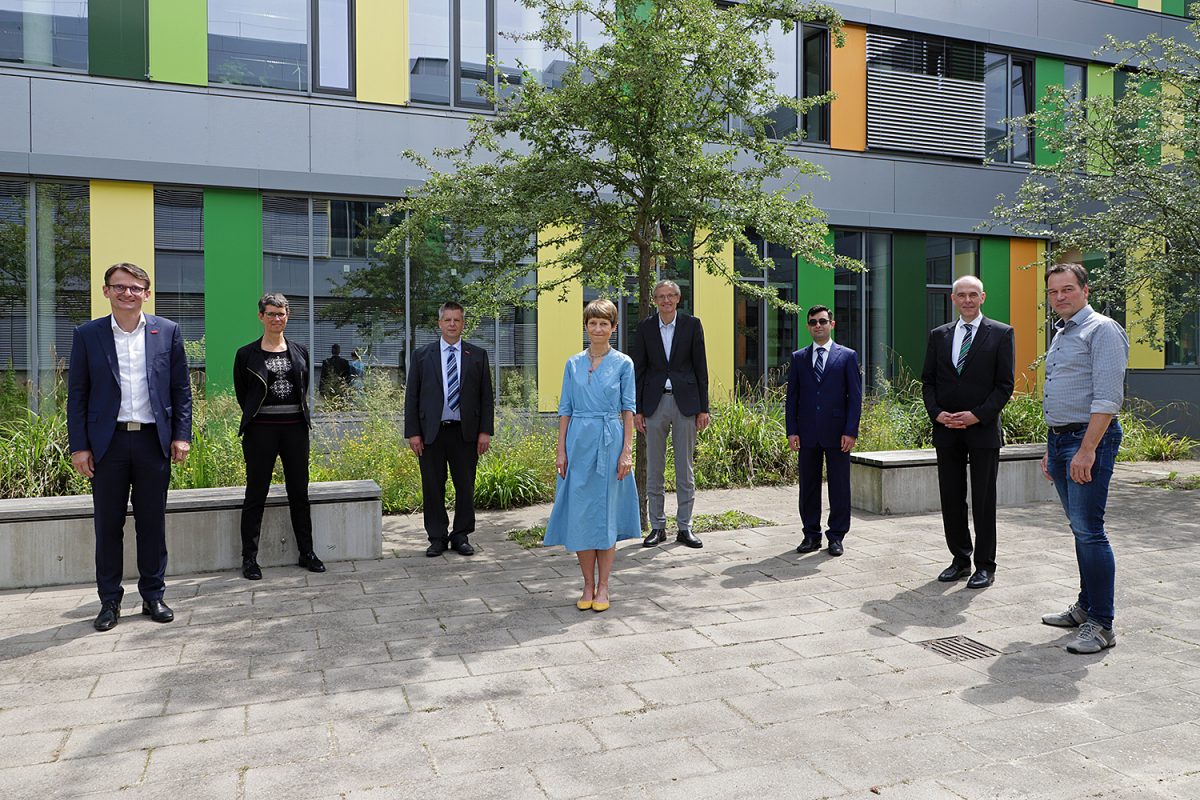 A warm welcome by the researchers of the Aerospace Research Centre Niedersachsen (NFL): Prof. Klaus Dröder, Prof. Corinna Bath, Prof. Peter Hecker, Prof. Rolf Radespiel, Prof. Ali Elham, Dr.-Ing. Carsten Wiedemann, Prof. Jens Friedrichs (from left). Picture credits: Kristina Rottig/TU Braunschweig.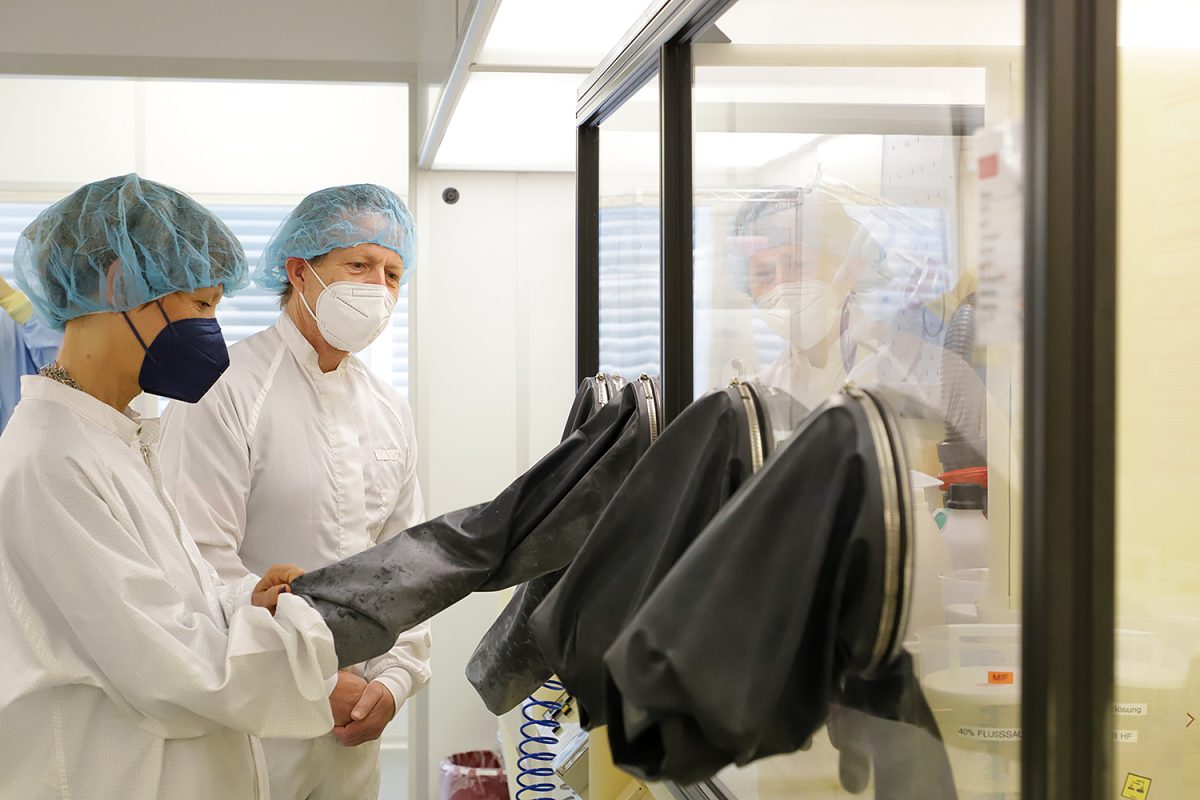 In the clean room laboratory: a visit to the Institute of Microtechnology with Prof. Andreas Dietzel. Picture credits: Kristina Rottig/TU Braunschweig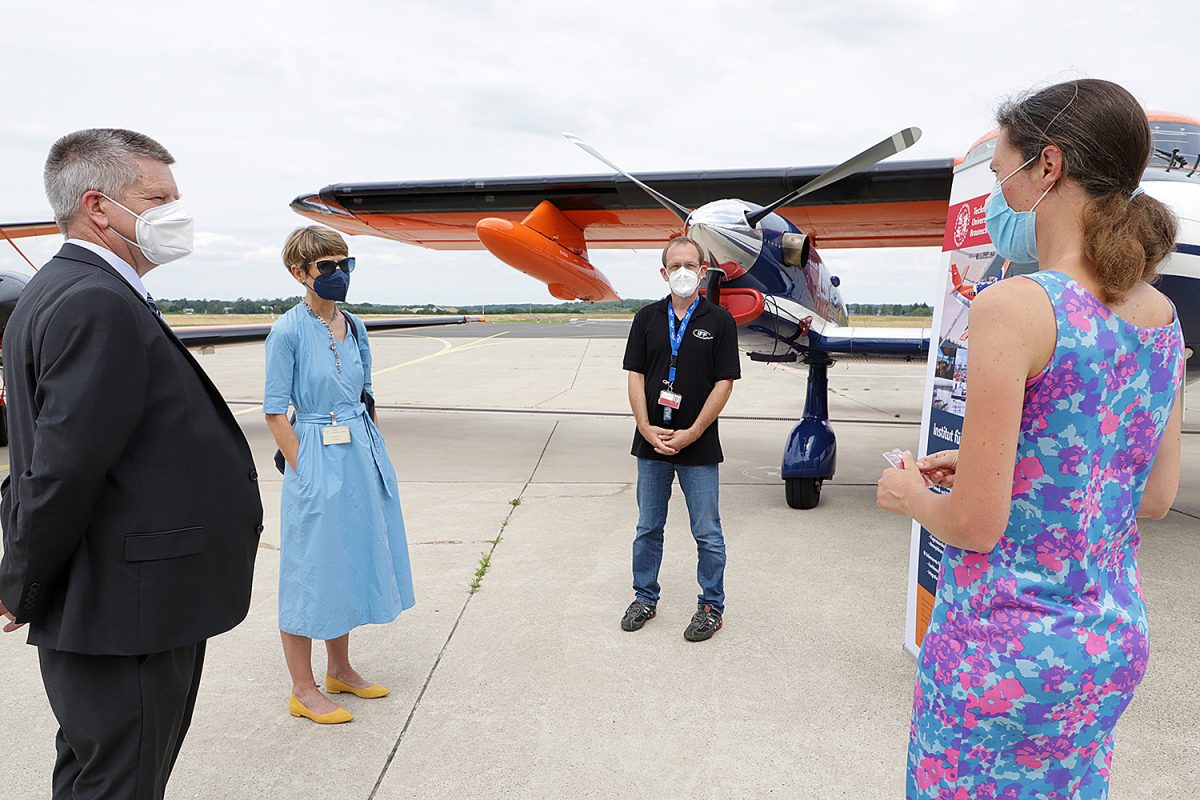 Impressive: Executive Board colleague Peter Hecker (l.), Dr Astrid Lampert and Dr Thomas Feuerle present the two research aircrafts. Photo credit: Kristina Rottig/TU Braunschweig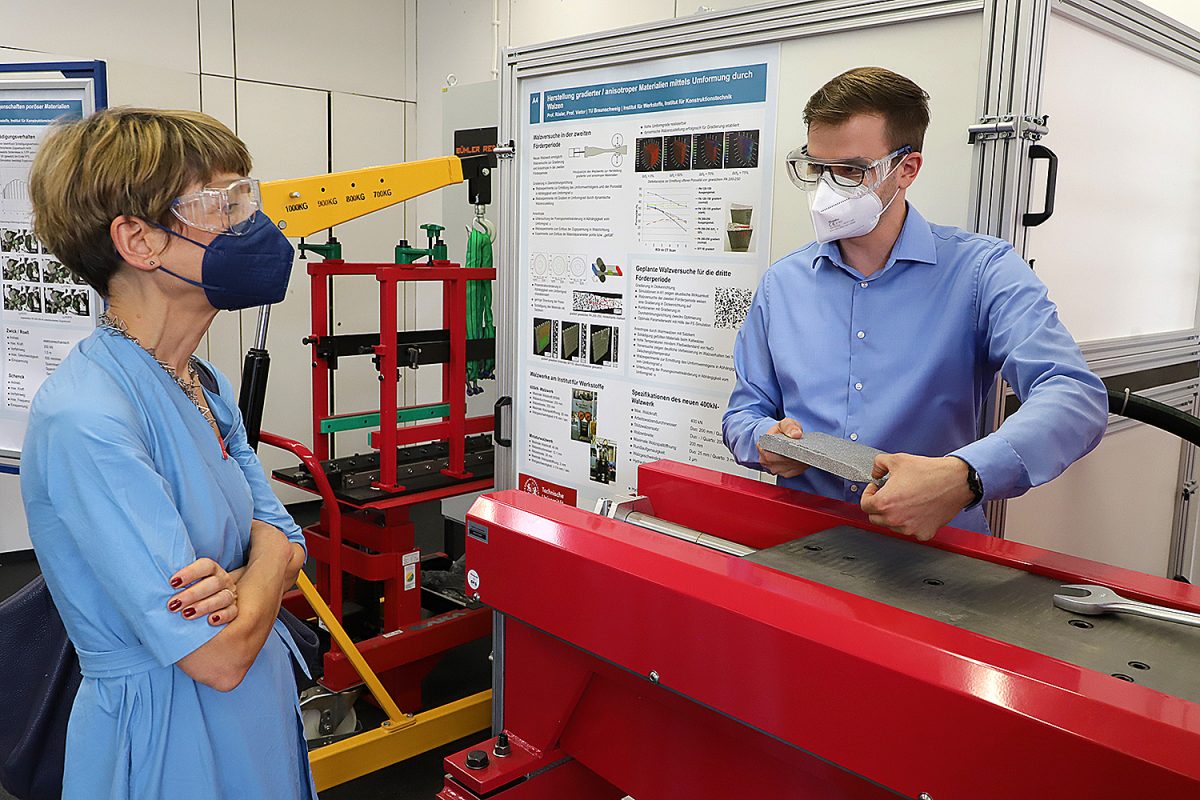 Rolling experiment at the Institute of Materials. Picture credits: Kristina Rottig/TU Braunschweig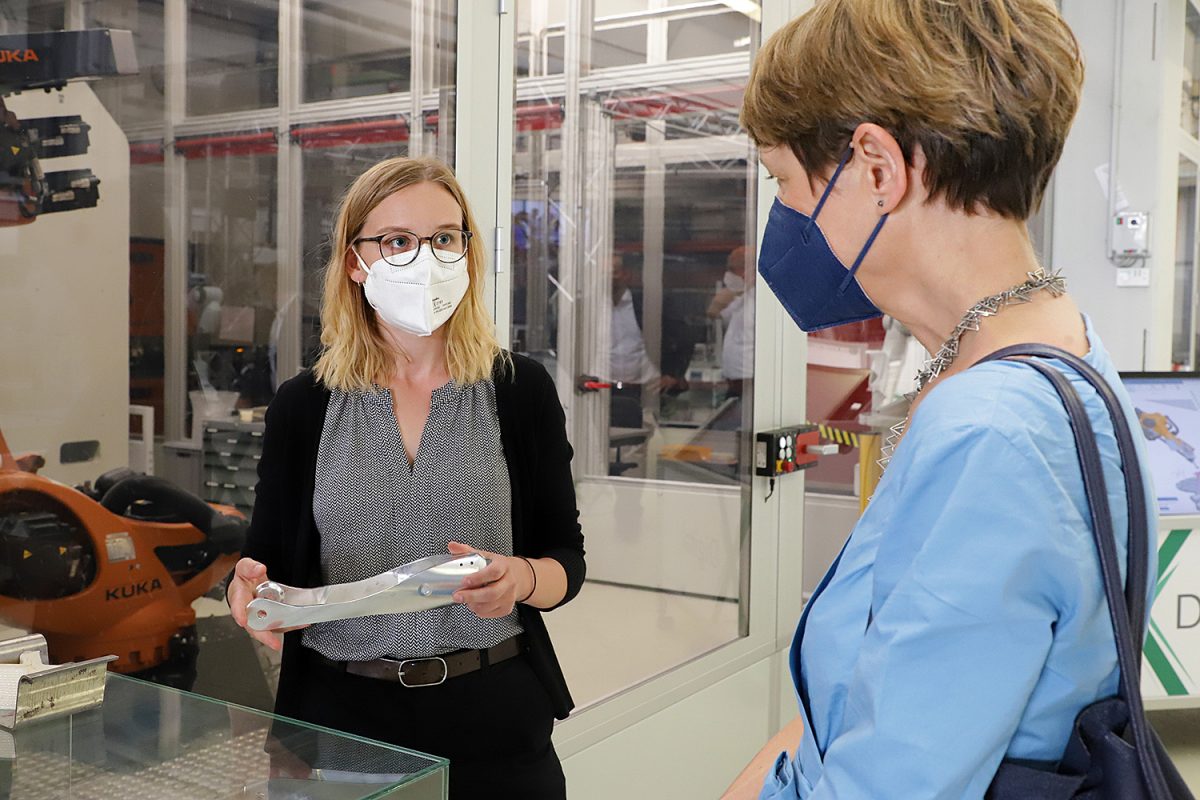 A visit to the IWF's Incremental Manufacturing Lab: flexible manufacturing processes for customised components are being investigated here. Picture credits: Kristina Rottig/TU Braunschweig.