Mail from … Glasgow
TU staff member Henrike Hoy spent a week at the University of Strathclyde in Glasgow. The job shadowing at one of TU Braunschweig's strategic partner universities was conducted by the Erasmus+ Staff Programme
General Information
This is where I live at the moment:
I spent a week in the Scottish city of Glasgow in July, doing a job shadowing at the University of Strathclyde. My stay was realised with the Erasmus+ programme for staff members of universities.
This is what I do in Glasgow:
Over the course of the week, I visited two teams at the University of Strathclyde: The Recruitment and International Office and the Media and Corporate Communications team. I experienced their day-to-day work – from the daily stand-up meeting in the morning to a video shoot at the BBC's headquarters in Glasgow, I got to see a lot this week.
This is why I decided to go abroad:
I have always been very interested in other cultures and languages. As a student, I unfortunately didn't take the opportunity to go abroad. That's why it was great that I could now experience at least a short stay abroad as a staff member of TU Braunschweig – especially since I work in the International House and deal with international and intercultural issues there on a daily basis. I also believe that it is very enriching for one's own daily work routine to break out of it and see how certain processes work at another university.
Local life
This is how I live in Glasgow:
In Glasgow, I stayed in a hotel in the immediate vicinity of the university. Since the campus of the University of Strathclyde is spread over several buildings in the central district of Glasgow, I could reach everything quickly on foot.
What makes working in Scotland different from working in Germany?
As far as I have been able to detect this in the short time, the differences in everyday working life are not that significant. Working from home and hybrid meetings are perhaps even more integrated at the University of Strathclyde than at TU Braunschweig. The teams I worked with all sat in an open-plan office set up in the manner of a newsroom. The classic two-person offices that we have in Germany were not so common there. I also noticed that at the University of Strathclyde, people usually work from 9 a.m. to 5 p.m. It's rather unusual to start at 7 a.m. or even earlier, which is what some of my colleagues at TU Braunschweig do.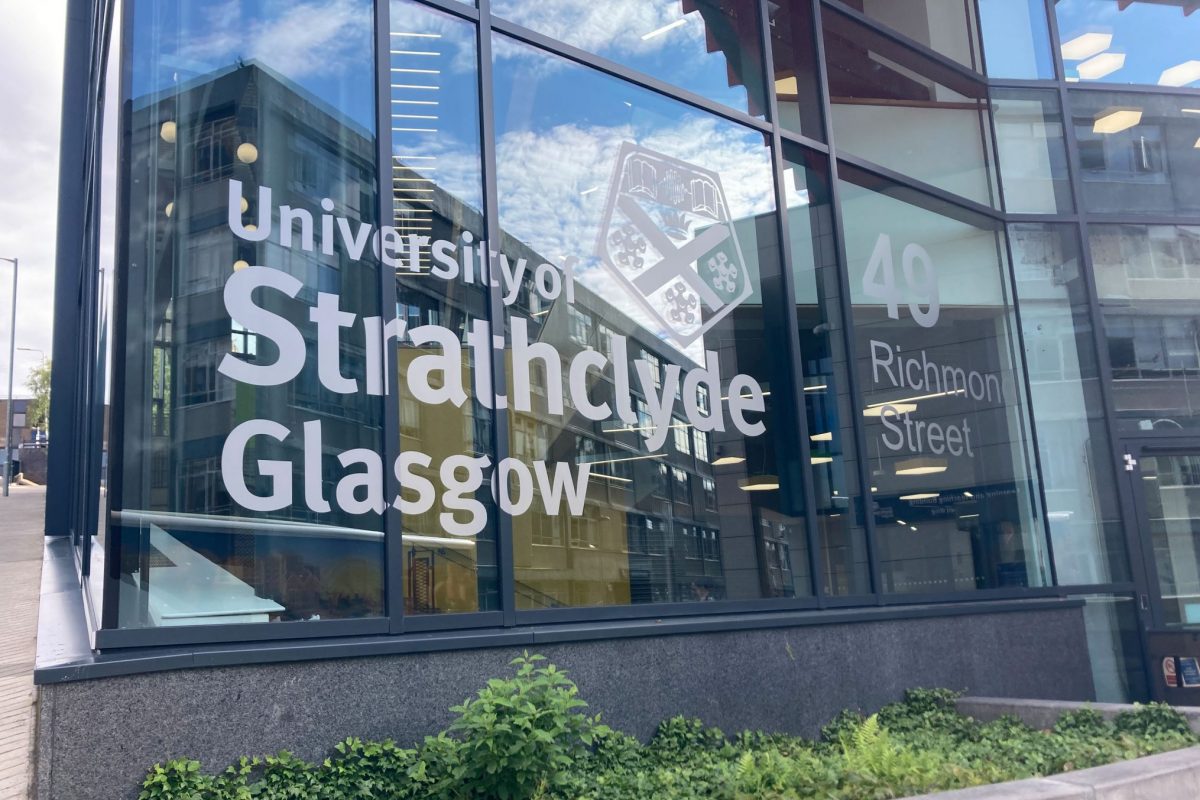 My new workplace for a week - the University of Strathclyde in Glasgow. Photo: Henrike Hoy/TU Braunschweig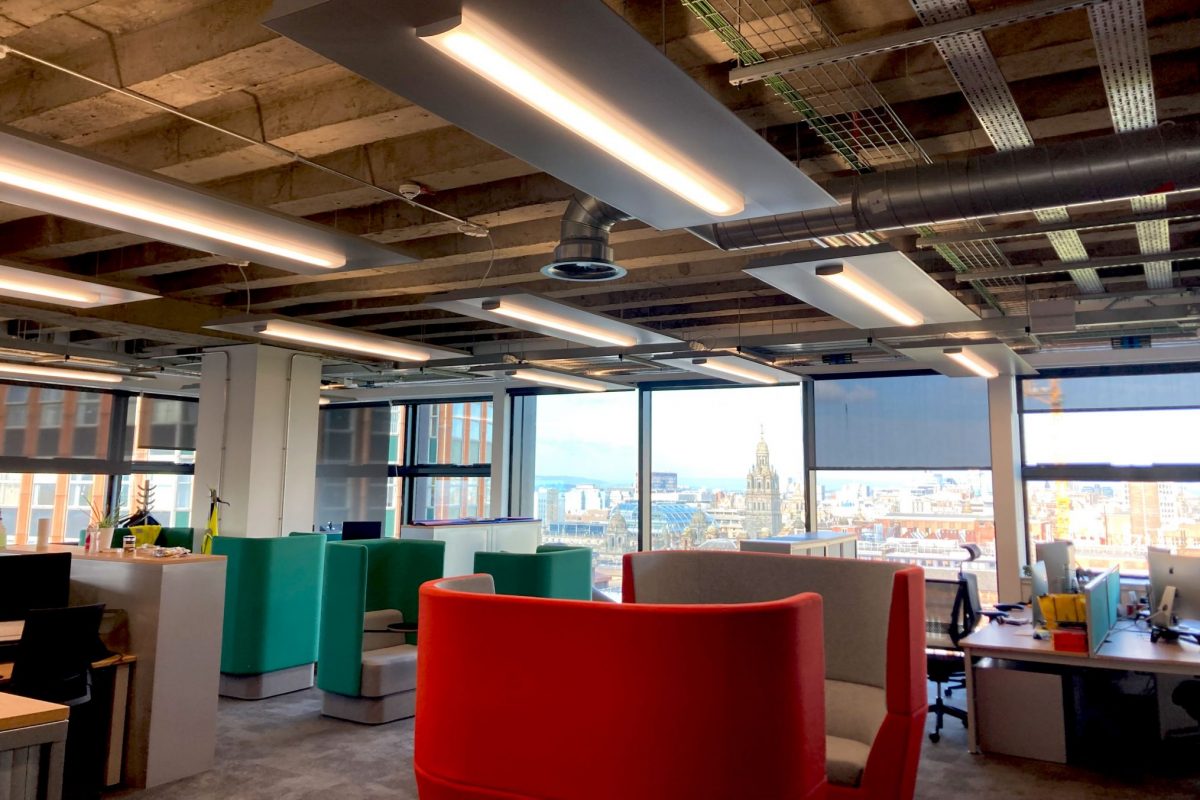 The office where I worked was open concept and had small seating areas that could be used for a meeting or a phone call. Photo: Henrike Hoy/TU Braunschweig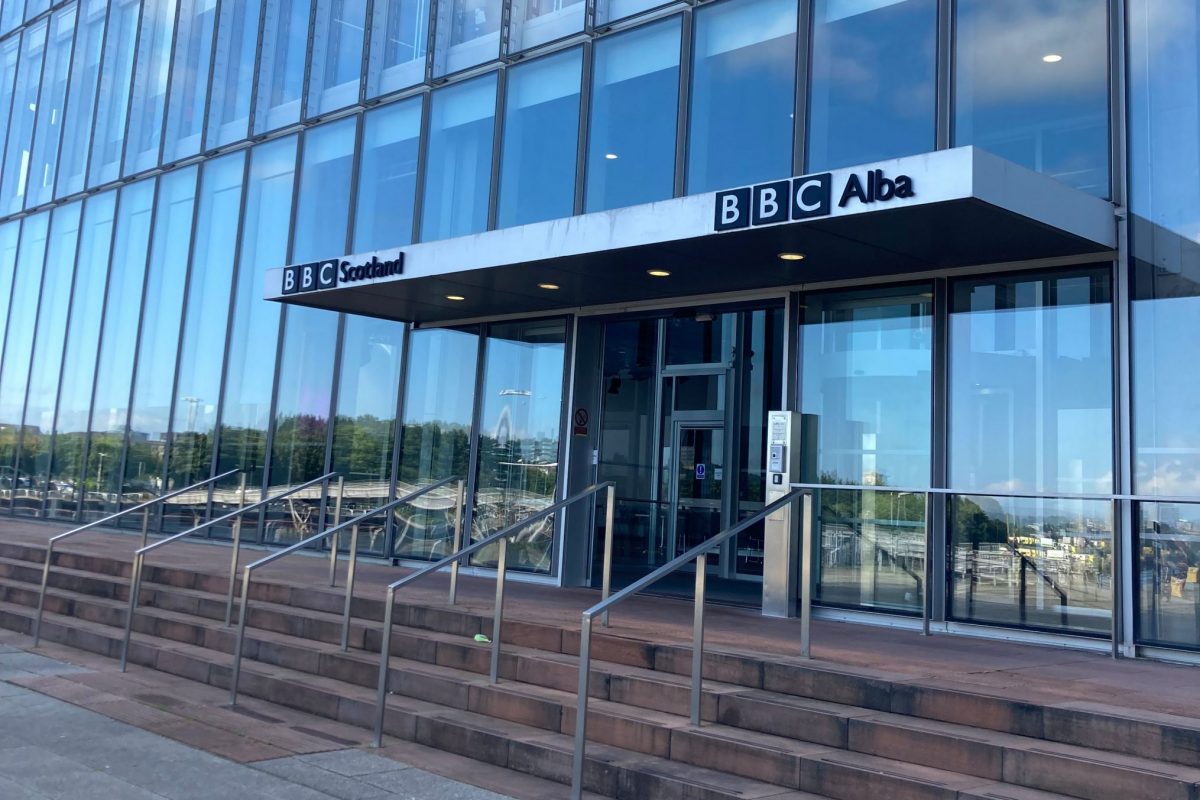 For a video shoot about the visit of Fulbright scholarship holders, we were lucky enough to film at the BBC headquarters in Glasgow. Photo: Henrike Hoy/TU Braunschweig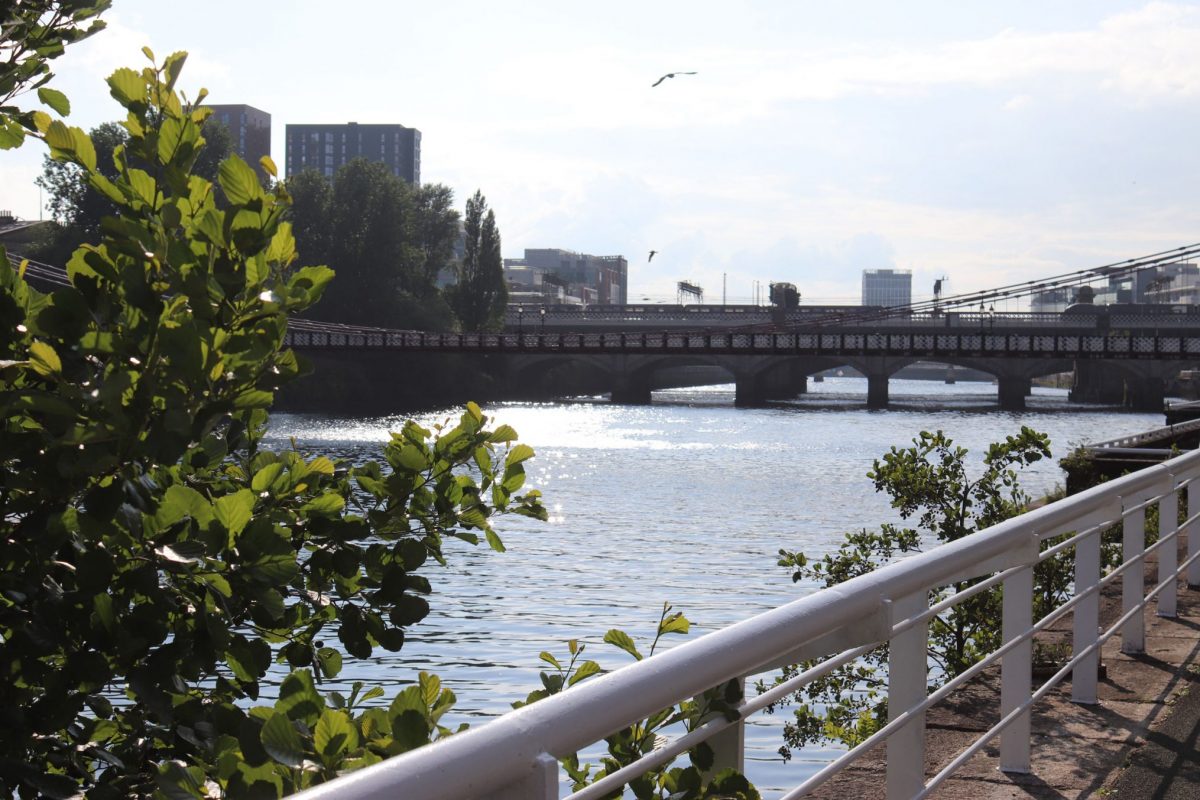 Glasgow is the largest city in Scotland with over 600,000 inhabitants. I liked it here very much - for example, you can walk along the river Clyde ...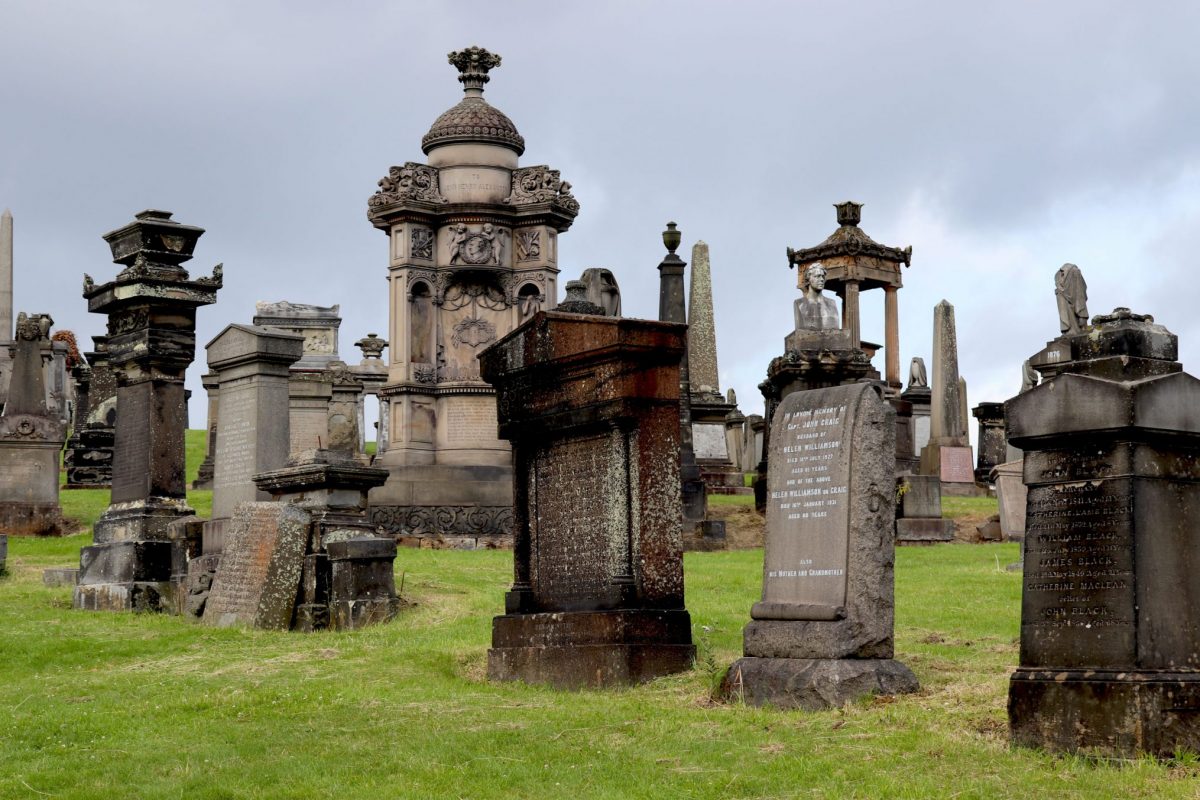 ... or explore the Necropolis, a Victorian cemetery. From there you have a great view over the city. Photo: Henrike Hoy/TU Braunschweig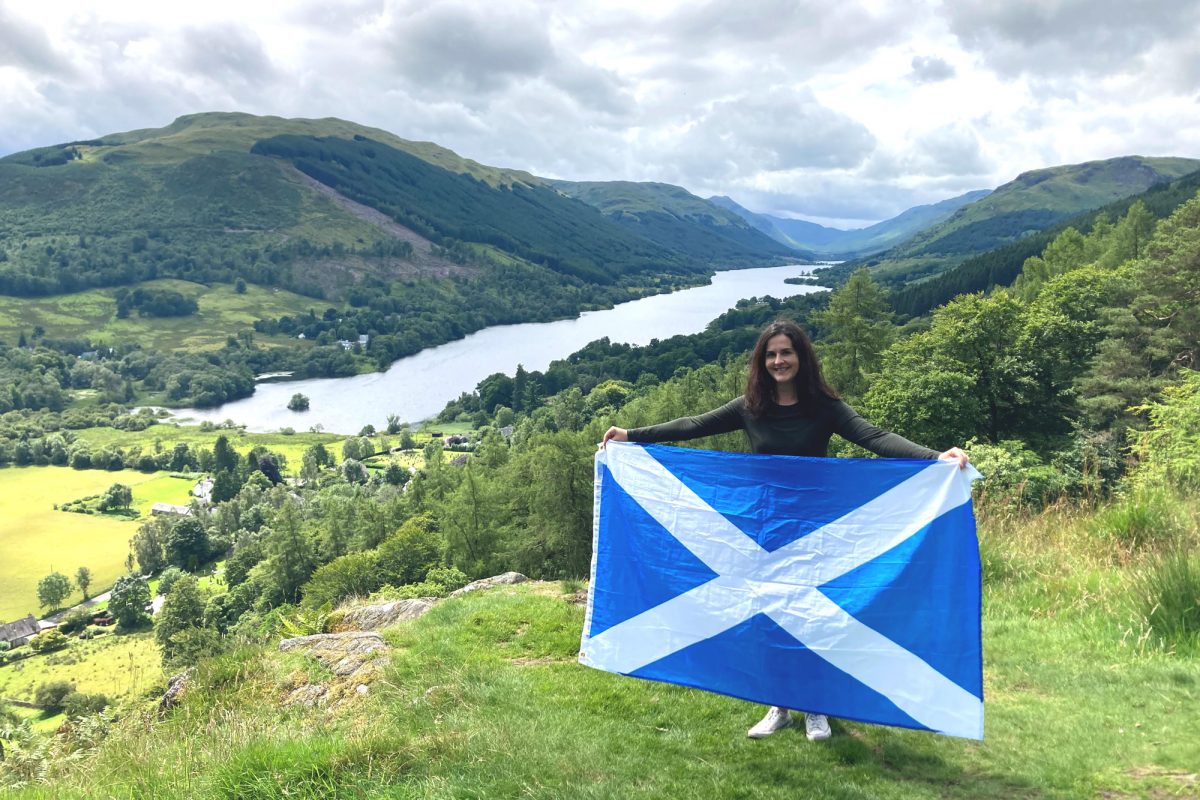 The breathtaking Scottish Highlands can be reached from Glasgow in a good 40 minutes. Here I am standing in front of Loch Ard - one of the many lakes in the Highlands. Photo: Henrike Hoy/TU Braunschweig.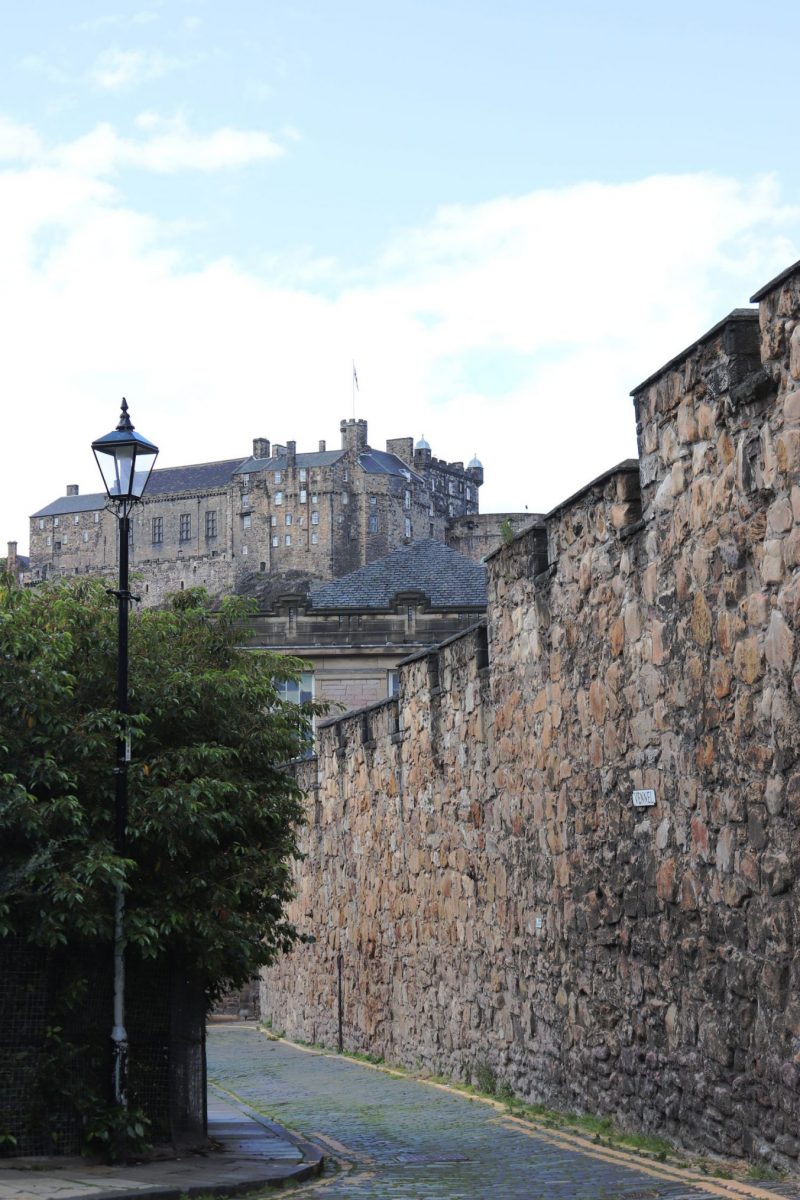 The beautiful city of Edinburgh can also be reached by train from Glasgow in just about an hour. Photo: Henrike Hoy/TU Braunschweig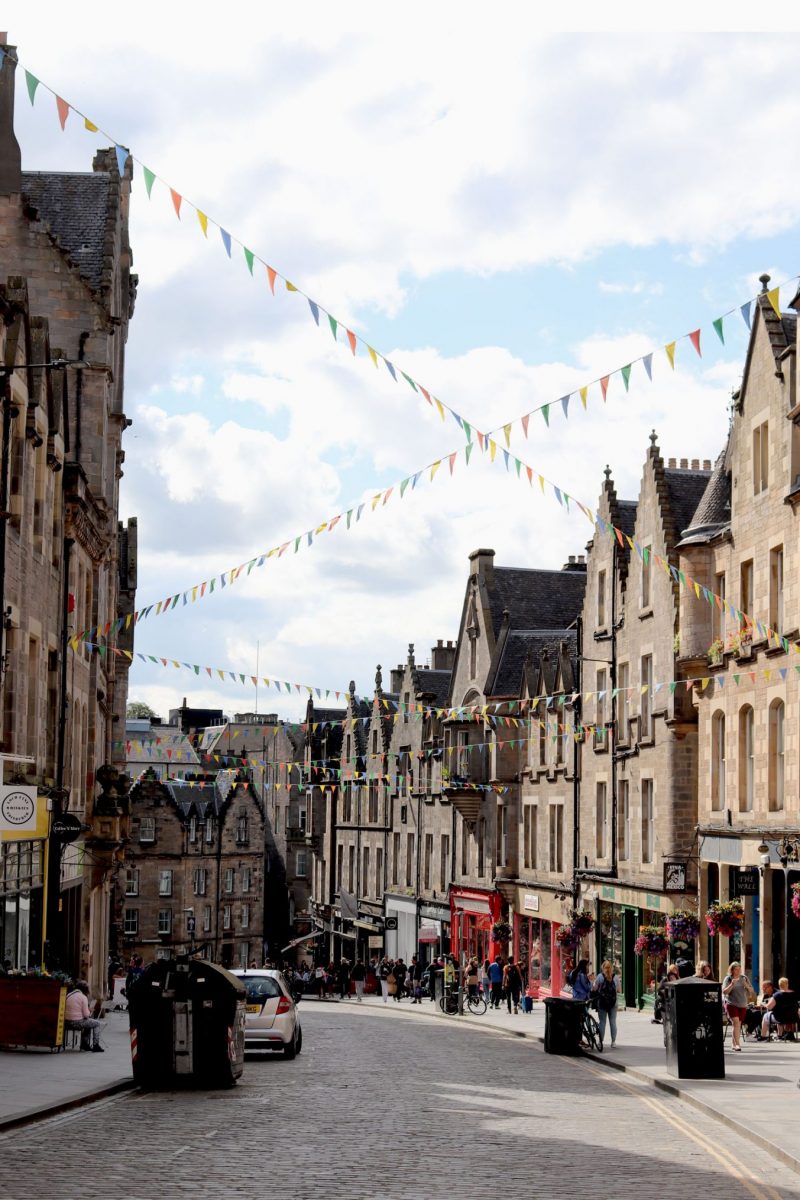 The streets and buildings in Edinburgh are said to have been a great inspiration for Joanne K. Rowling's Harry Potter series. Photo: Henrike Hoy/TU Braunschweig
Particularly typical for Scotland is:
The Scots are all incredibly nice, polite and place a lot of value on treating each other with kindness. Even in a crowded subway, there is no jostling. As a greeting, you will always hear a quick "How are you?" and when someone asks you for something, they will often slip in a "Would you be so kind …" or something similar.
That's what I learned here in the first three days:
Red pedestrian lights are often ignored – which probably also has to do with the fact that the traffic light phases are very long and you have to wait quite a while. As a tourist, however, you should be especially careful when crossing the street because the left-hand traffic is difficult to get used to.
The weather in Scotland can really change within a few minutes. Even if the weather app doesn't predict rain for the day, you should always have a rain jacket and umbrella with you. At the same time, it was also rather chilly for July. So a warm sweater also belongs in the suitcase.
The Scottish pronunciation is a bit special if you have learned standard English. Even if there is not THE one Scottish accent, (the pronunciation in Glasgow is different than in Edinburgh, for example) you can hear peculiarities like the rolled "R" or the short pronunciation of most vowels. However, I found that I got used to the sound quite quickly and communication was not a problem at all.
The biggest challenge during my stay has been …
The biggest challenge was finding a university that would host me for a week as part of the Erasmus+ Staff programme. I contacted a few universities, most of which declined due to resource concerns. Of course, a staff exchange means extra work for the receiving university, but in my opinion it is a win-win for both sides. Therefore, I am very grateful to the University of Strathclyde for making the visit possible for me.
What I will take home with me from here:
I definitely take home some ideas and new approaches for my work at TU Braunschweig. For example, I gained insights into the Ambassador project at the University of Strathclyde. The approach of prospective students by current students plays a major role there. Of course, not everything can be transferred one-to-one, but the exchange definitely motivated me to try things out or question processes. On a personal level, I really enjoyed speaking English and will definitely try to stay in training here at home.
Good to know
This is a local dish you definitely have to try:
Probably the most famous Scottish dish is "haggis" – a specialty consisting mainly of sheep's innards. I personally haven't tried it, but I noticed that there were also many vegan "haggis" variants on offer – a trend can be seen there.
Also, of course, Scotland is known for its whisky. I learned that Scotland is divided into five whisky regions: Speyside, Islay, Campeltown, Highland and Lowland. So whisky lovers will find what they are looking for in Scotland.
In general, Scotland (as well as the rest of Great Britain) is great if you suffer from food intolerances or allergies. Everything is labeled and most restaurants and cafes offer gluten-free or lactose-free alternatives. Vegan or vegetarian is no problem anyway.
Which blunder should you avoid in Scotland?
On escalators, like everywhere else in the UK, you should stand on the right-hand side so that people in a hurry can pass on the left. If you forget to do this, you often hear a clear "Stand right".
This is a tip I give to other staff members who want to go abroad:
Do it! No matter where, no matter how long. Even through such a short stay, you expand your horizons and develop yourself – both personally and professionally.