Picture of the month: Early Crocus, Winter Aconite, Snowdrops and Witch Hazel
The perfect "timing" in the Botanical Garden
Here they are, the first early bloomers in the Botanical Garden poking their little heads out. The native winter aconite is one of the quickest. With its bright yellow flowers, it already has its big moment in February. Under the still leafless trees, the small tuberous flowers form dense flower carpets and set bright colour accents. Reason enough to take a closer look at the plants in our picture of the month.
When it is still cold and grey outside, or even when there is still snow, the winter aconite is already sprouting. As soon as the soil temperatures are just above freezing, it gets going and buds. Its underground storage organ makes this possible. The winter aconite is particularly important for the first insects of the year, which awaken from their winter dormancy and seek nectar and pollen. This is because winter aconites have sugar-sweet honey leaves. Their nectar, with a sugar content of 72 percent, is refreshment for hungry insects.
We are already looking forward to when the garden, which is currently closed due to the current Corona ordinance, opens its doors again. What is happening in the garden in the meantime is reported by the director Michael Kraft and illustrated with a picture gallery: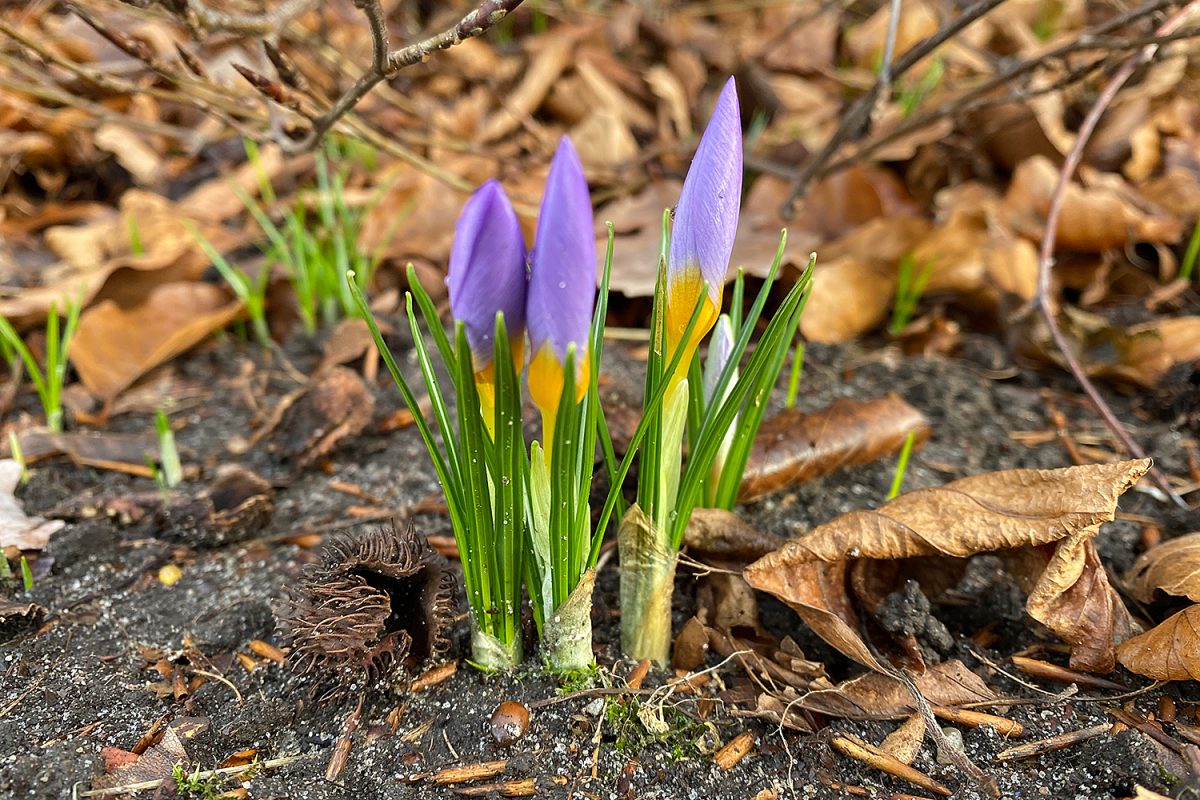 The early crocus (Crocus tommasinianus) is also already in bloom in the Botanic Garden ... Photo credit: Michael Kraft/TU Braunschweig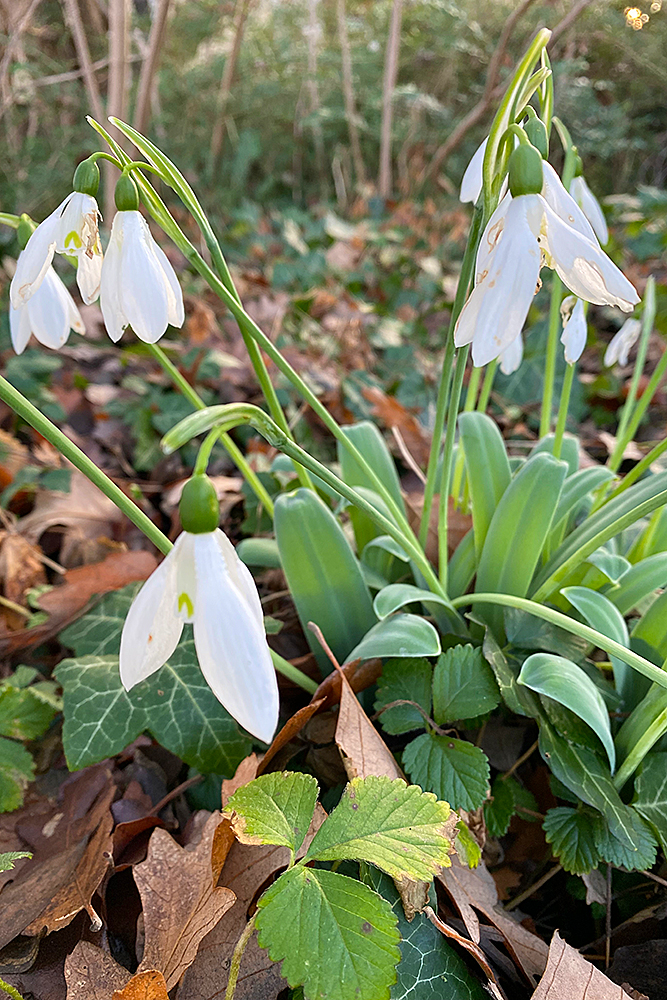 ... as is the snowdrop (Galanthus elwesii) ... Photo credit: Michael Kraft/TU Braunschweig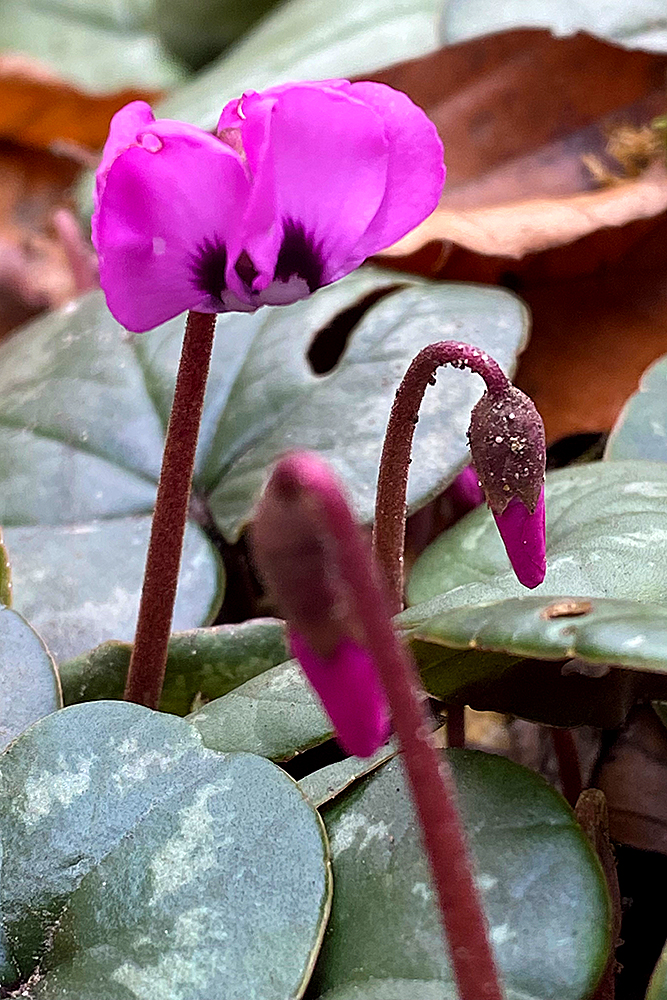 ... and the eastern sowbread (Cyclamen coum). They are refreshment for the hungry insects waking up from their winter dormancy. Photo credit: Michael Kraft/TU Braunschweig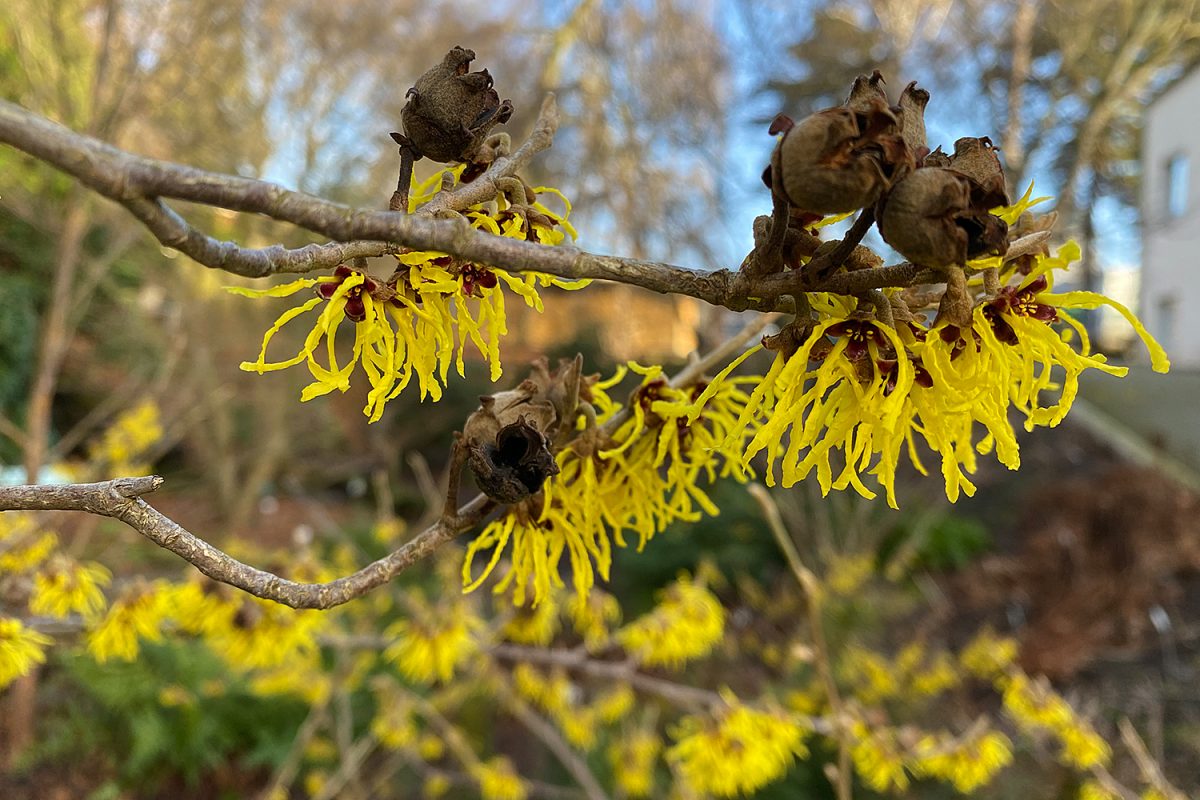 Witch hazel (Hamamelis x intermedia) is also an early bloomer with bright yellow-orange flowers. Photo credit: Michael Kraft/TU Braunschweig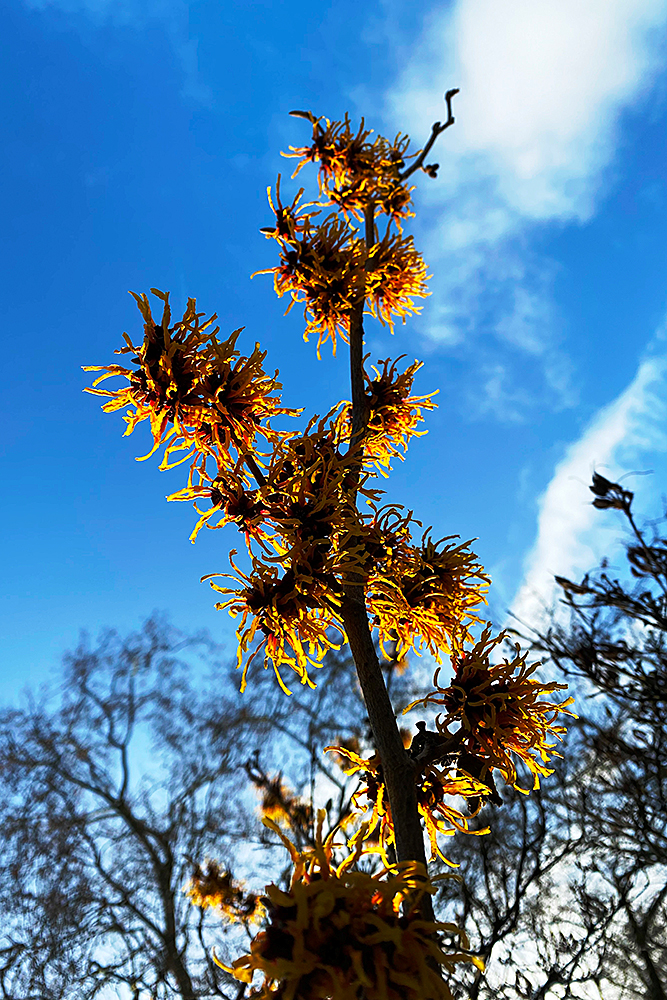 The deciduous witch hazel flowers before it sprouts foliage. Photo credit: Michael Kraft/TU Braunschweig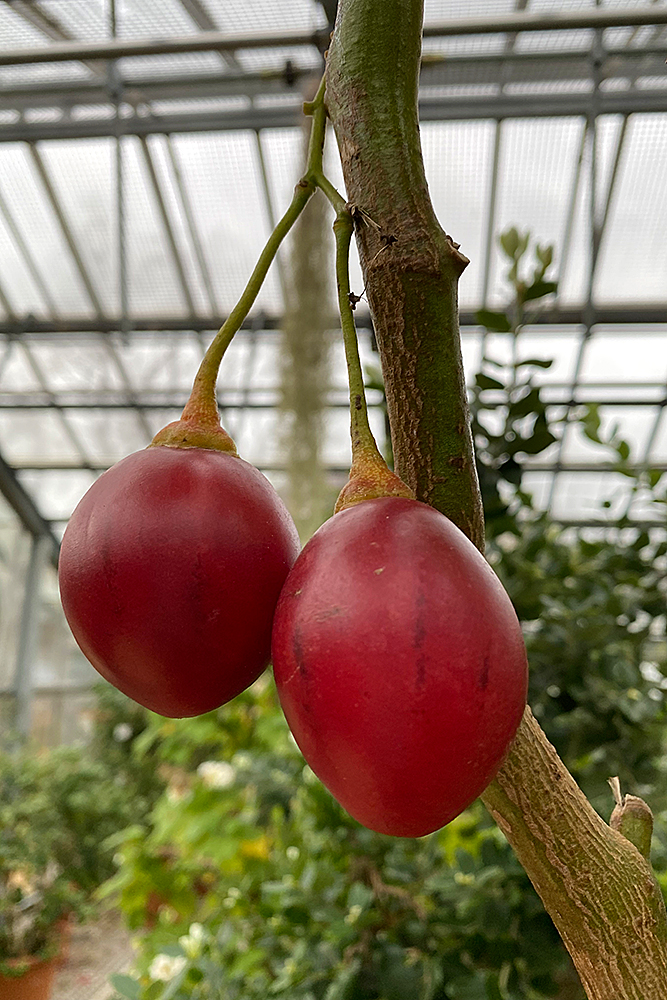 The tamarillo or tree tomato (Solanum betaceum) can be seen in the overwintering greenhouse. Its sweet-tart flesh is suitable for sauces, chutneys and as a spread. Photo credit: Michael Kraft/TU Braunschweig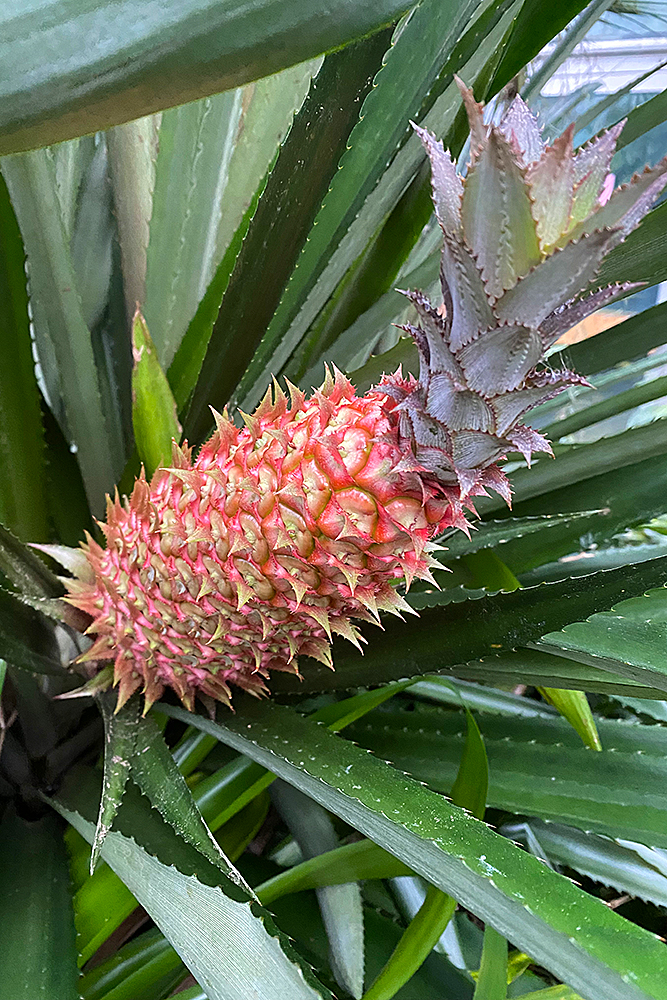 The fruit pineapple (Ananas comosus) is currently flowering in the bromeliad greenhouse. Photo credit: Michael Kraft/TU Braunschweig
"In the open-air grounds, there are already a large number of flowering plants to be seen. While garden perennials first have to put on and develop their leaves and flowers, bulbous and tuberous plants do not need this start-up time. If the external conditions are right, they only need to unfold. What is fascinating is the perfect 'timing' with which one wave of flowers flows into another.
Early crocuses, winter aconites, snowdrops and eastern sowbreads are seamlessly followed in a few weeks by Balkan anemones, alpine squills, gageas, glory-of-the-snows, corydalis and wild daffodils. The witch hazel is also one of the early spring flowering plants. Witch hazels are deciduous shrubs or woody plants that flower before they put out leaves.
Vital flowers for insects
The blossoms of the above-mentioned plant species are not only important for our psyche after the grey, cold months. They are vital for all insects that awaken from their winter dormancy hungry and haggard.
In our show greenhouses, they blossom and fruit all year round. Of the approximately 270,000 plant species known worldwide, about 20,000 are used in some way by humans. Only about five per cent of these are considered useful plants and only some of the useful plants – which are cultivated on a planned basis on larger areas – are considered cultivated plants.
Fruit pineapple and tree tomato
Our garden also shows a variety of more or less well-known useful plant species. The fruit pineapple is one of them, currently flowering in our bromeliad greenhouse. It is thought to have originated in the Guyana highlands in the north of South America.
The tamarillo or tree tomato (Solanum betaceum) can be seen in the overwintering greenhouse. In its South American homeland it is called "tomate de arbillo". Translated, one would say: "A tomato that is a tree". Today, the tamarillo is cultivated mainly in Mexico and New Zealand. Its sweet-tart flesh is suitable for sauces, chutneys and as a spread, or is simply spooned out. For a few years now, you can also occasionally find them here in local shops."