Between Tibetan tradition and pink bouncy castle
Living with Yak Herders in Tibet, Part 4: Off to the horse racing festival!
A second expedition has now taken Siran Liang, a PhD student at the Institute for Geosystems and Bioindication, back to the Tibetan Plateau. There she visited various villages on the grasslands to continue her ethnographic fieldwork. She immersed herself in the daily lives of Tibetan herder families and accompanied them all day and participated in many tasks during her "Deep Hanging Out". In the fourth part of her logbook, she reports on a visit to a special festival for Tibetans.
"Time to go to the horse racing festival!" In the morning around 8 am, my host Tashi and his wife Konchok were standing next to my bed with big smiles on their faces. Hearing this, I got up immediately.
Horse racing festival is one of the few occasions where nomads gather from distant grasslands across the Tibetan Plateau. After everyone washed their hair, Konchok braided her daughters' hair. Tashi combed his hair into a slicked back tyle. Konchok then took out beautiful clothes saved for special occasion like this for the children. The daughters put on traditional Korean style clothes (globalization on grassland). Tashi put on stylish Tibetan clothes for their son.
After everyone dressed up nicely, we faced a problem of transportation – we were six people with one motorbike. The first idea was to try to fit everyone on the bike, including me (see photo 2). It was obvious that they had underestimated my thickness, so it didn't work out. After some discussions, we decided that the eldest daughter and I would try to hitchhike. Luckily, as many people were heading to the grassland, it wasn't long until we found a car willing to take us to the festival.
As we were approaching the festival site, the first thing appearing on the horizon was a gigantic pink bouncy castle, which I had not expected to see. Later it became apparent that horse racing festival was only partially about horses.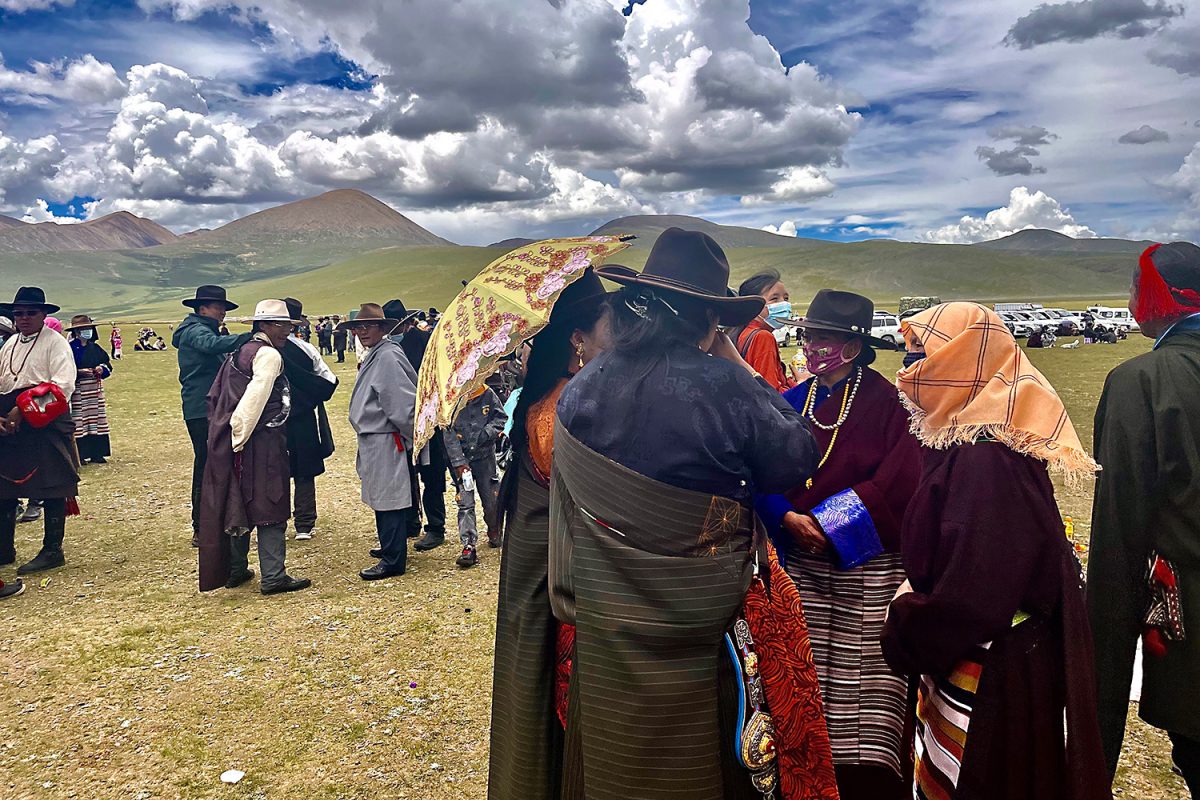 At horse racing festival, herders dress up in their fine clothes. Picture credits: Siran Liang/TU Braunschweig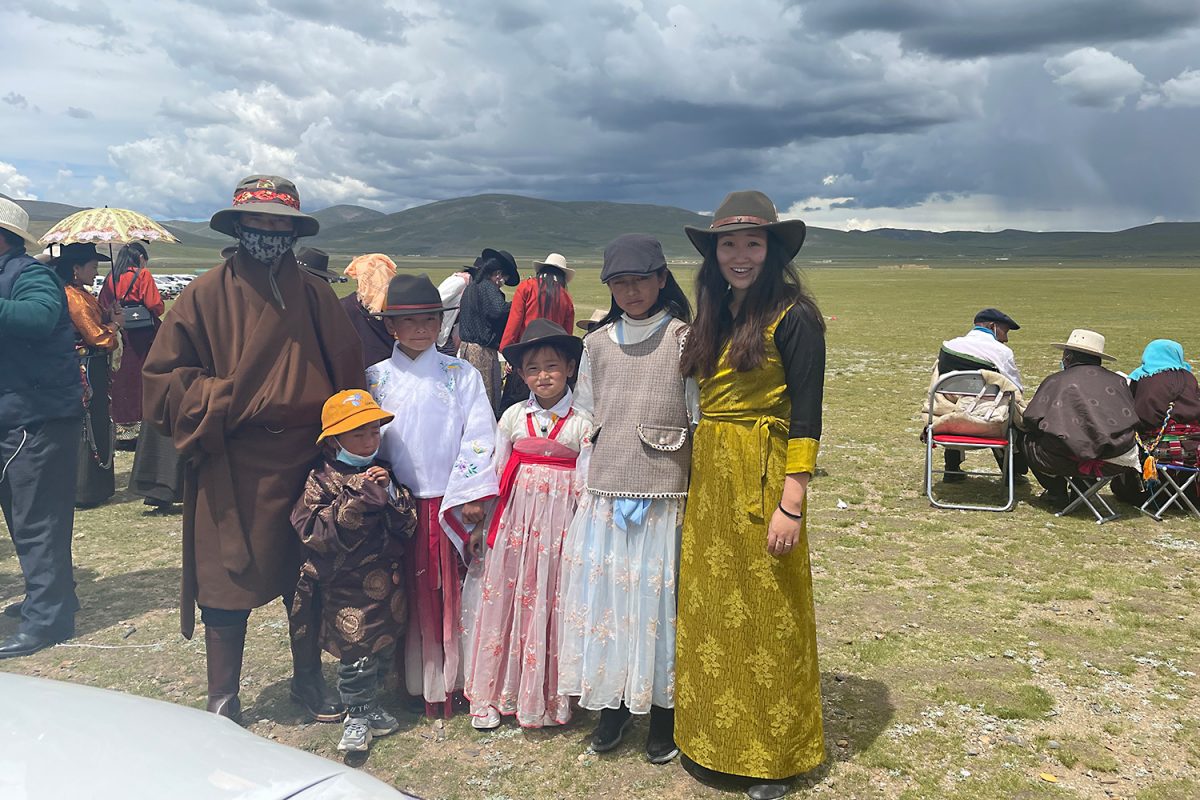 My host family and I united again at the festival. Picture credits: Siran Liang/TU Braunschweig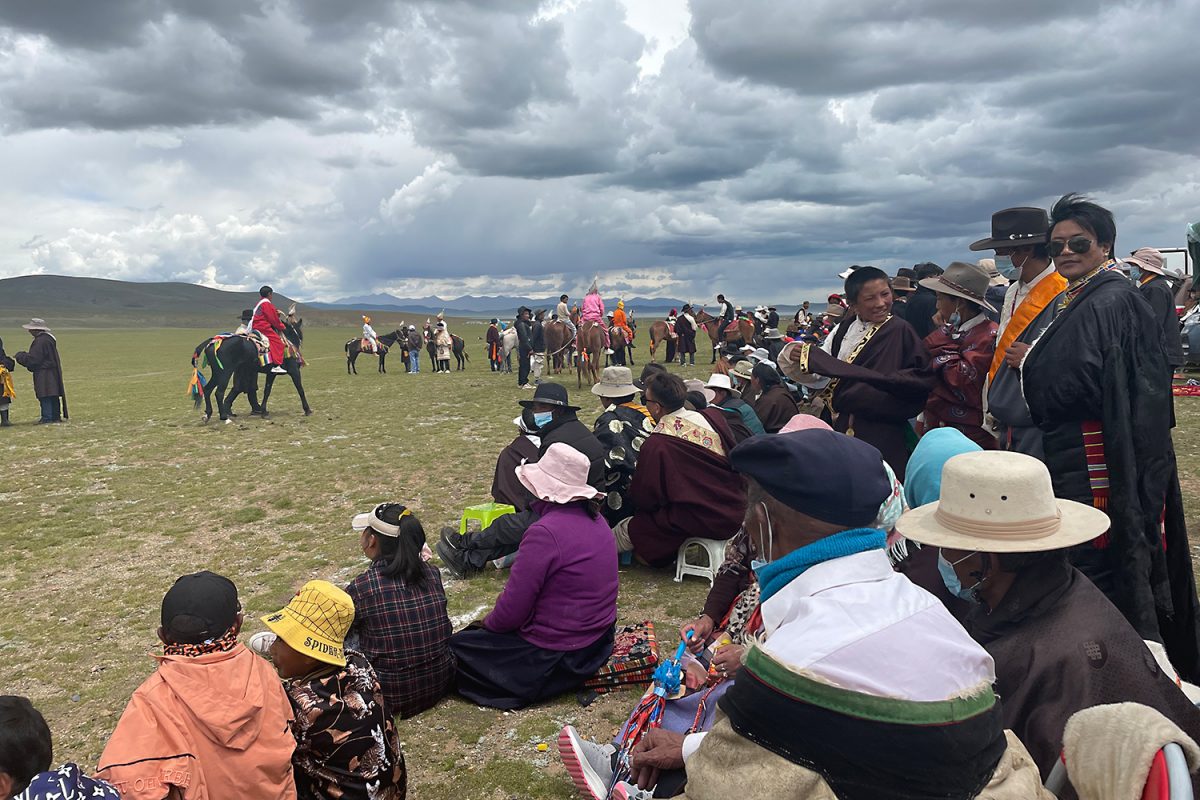 Horses and riders were getting ready. Picture credits: Siran Liang/TU Braunschweig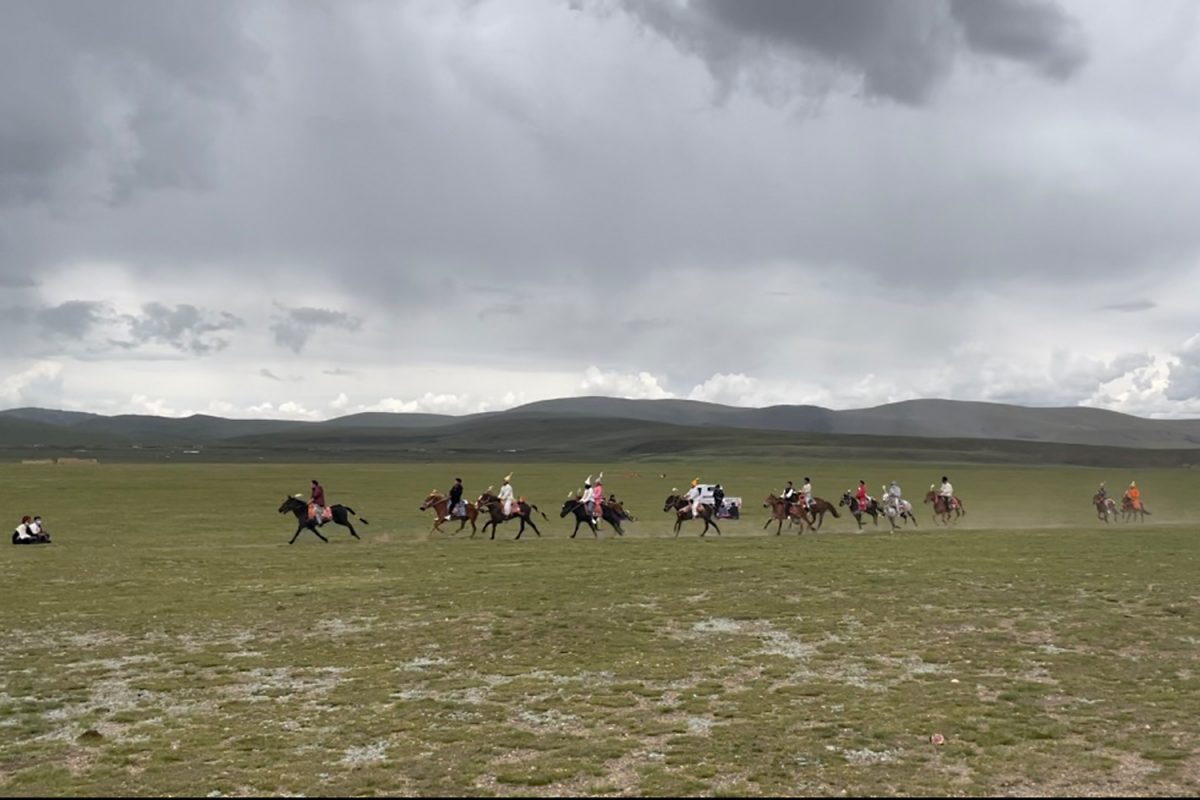 The horse racing competition starts! Picture credits: Siran Liang/TU Braunschweig
The kids were not so interested in watching the races. They had their eyes set on the variety of venders, who rarely come to the grassland. They couldn't wait to go shopping. Tashi gave each of his children 5 yuan (80 cents) for shopping. After some serious consideration, they all bought tiny locks with tiny keys. They didn't figure out what to lock it with. The locks and key were pretty and shiny, and that was all that mattered.
Horses competed, but so did their humans. Beside the racing track, during noon, laughters burst out occasionally from a group of men competing to lift stones. In the afternoon, some serious game took place: tug of war. Whole villages competed against each other, men and women alike. Afterwards Tibetan music, sometimes mixed with techno music, sounded through the thin air on the alpine meadow, as young people danced in their well-practiced choreography.
The sky darkened and it started to rain in the late afternoon. We had to head back home. Some herders went inside of their tents which they set up for the next few days. On the way back,  Tashi didn't want anyone to travel with him on the motorbike because he didn't want the kids to suffer from the cold. He stopped a van and asked the driver to take the kids and me back. I looked through the rear window of the car. Tashi tightened his Tibetan coat around him, went on the motorbike and drove on the grassland within sight distance.
Text: Siran Liang