Mail from … Reykjavik
TU students Aileen Brendel and Leif Tönjes talk about their stay abroad in Iceland
In January this year, Aileen Brendel and Leif Tönjes travelled from Braunschweig to Iceland to spend their semester abroad. They talk about special weather conditions, the traditional visit to the swimming pool and an unusual way to address professors.
Who we are:
We are Aileen and Leif. Together we travelled to Iceland in January this year to spend our semester there. At TU Braunschweig, I (Aileen) am studying for a Master's degree in Computational Science in Engineering and I (Leif) am studying for a Master's degree in Mechanical Engineering.
This is what we did in Reykjavik:
Aileen: I studied at the University of Reykjavik (RU) for one semester. I was able to get three of the four lectures credited for my degree.
Leif: As a mechanical engineering student, I also studied engineering at the RU. While abroad, I completed my thesis and attended two lectures.
After the semester, we both stayed in Iceland and travelled separately through the country to enjoy the nature in slightly better weather than in winter. In fact, we ran into each other quite often – because the island is quite small.
That's why we decided to go abroad:
Aileen: I decided to do a semester abroad to get to know another country and the culture better. I was also very interested in how studies are structured in another country. These interests developed especially during my Master's degree. My degree programme is bilingual, so most of my lectures in Braunschweig are also in English. Many of the other students in my degree programme come from other countries, such as India, Taiwan or South Africa. Through the exchanges before lectures or during lunch breaks in the canteen, I learned a lot and got an impression of what studying is like in other countries. That motivated me to go abroad myself. I chose Iceland because it is one of the Erasmus+ programme countries. That made the application easier. Another reason was the language. I wanted to continue listening to lectures in English and I was also fascinated by the unique nature in Iceland and wanted to see it for myself.
Leif: The mechanical engineering programme at TU consists primarily of German-language lectures. The stay abroad was therefore a good opportunity for me to improve my English. I ultimately chose Iceland because of the unique nature there.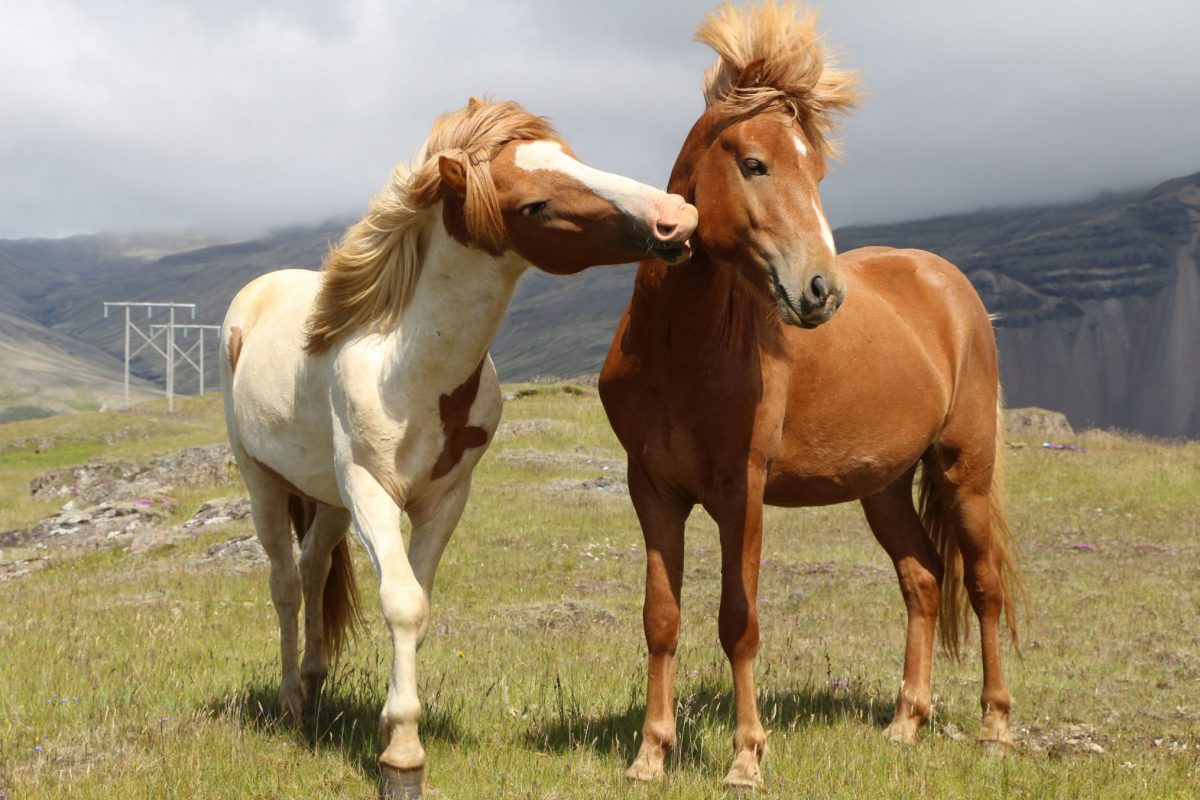 Did you know that an Icelandic horse that has left the island is not allowed to return? Picture credits: Leif Tönjes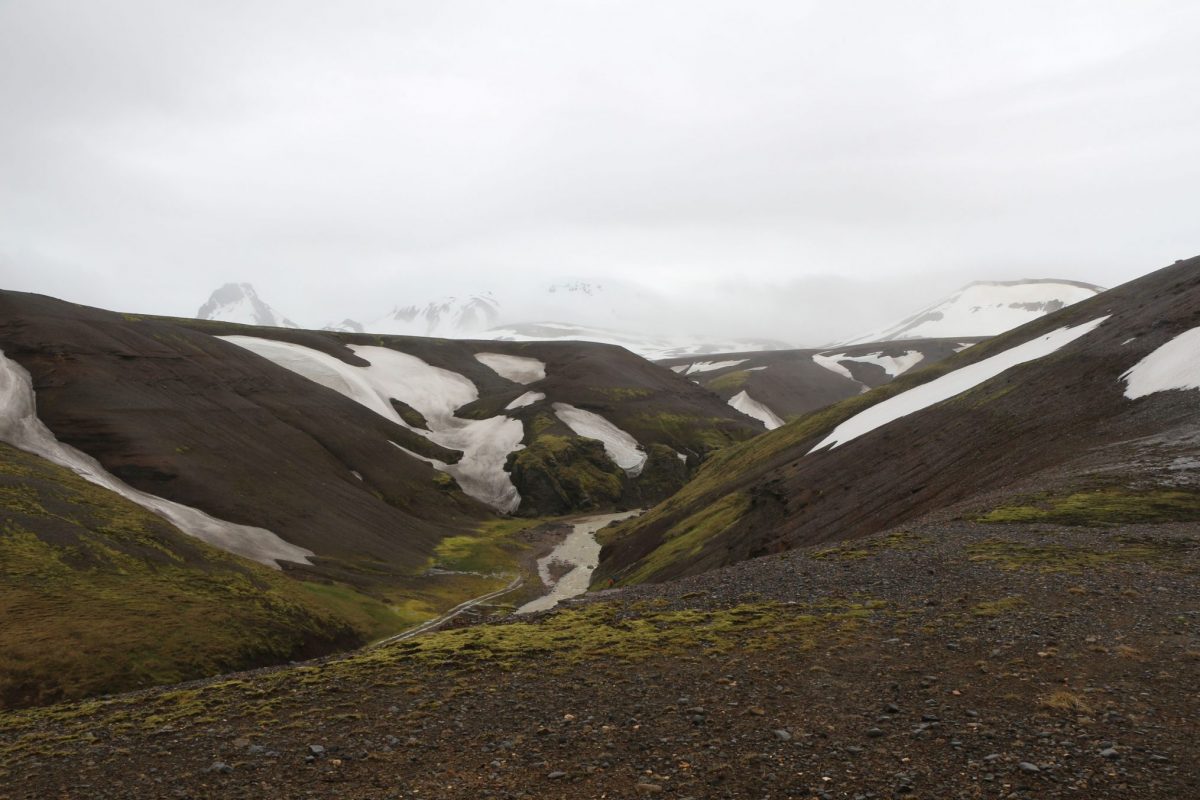 The Icelandic Highlands near Kerlingarfjöll. Picture credits: Leif Tönjes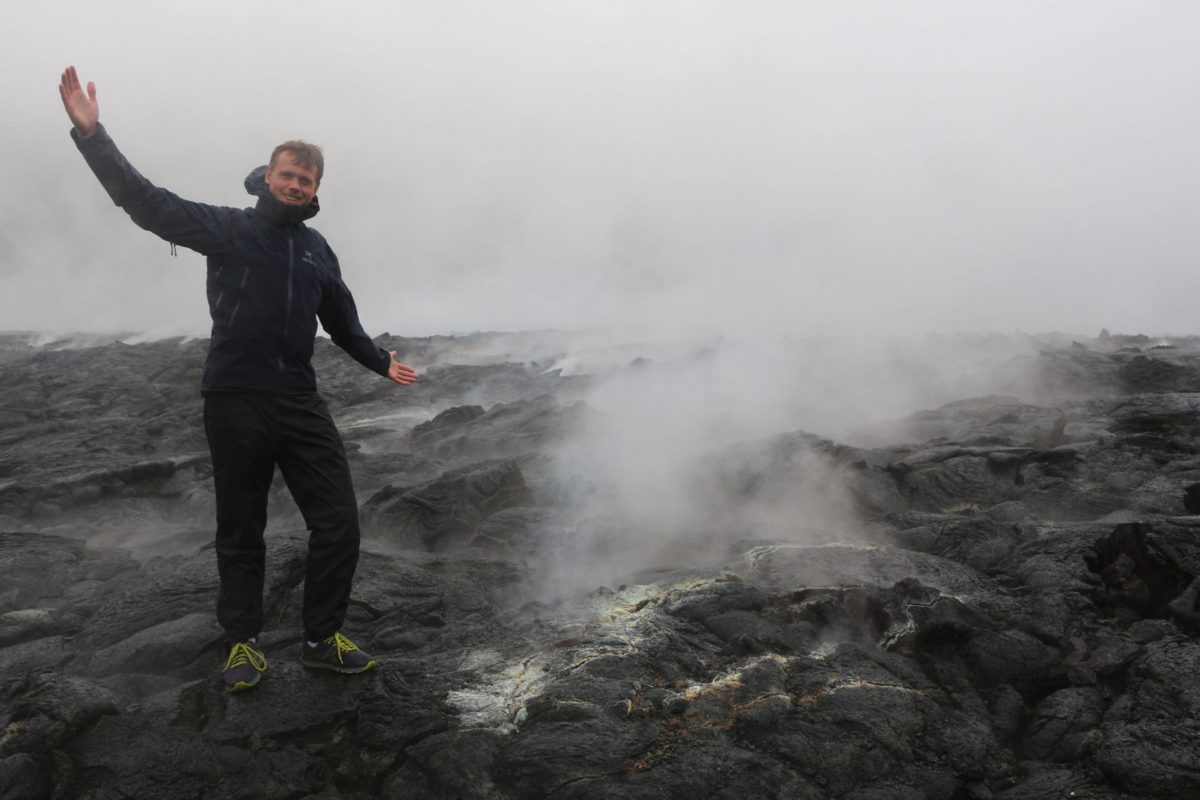 The foothills of the Fagradalsfjall volcano are still steaming and smoking 10 months after the eruption. Picture credits: Leif Tönjes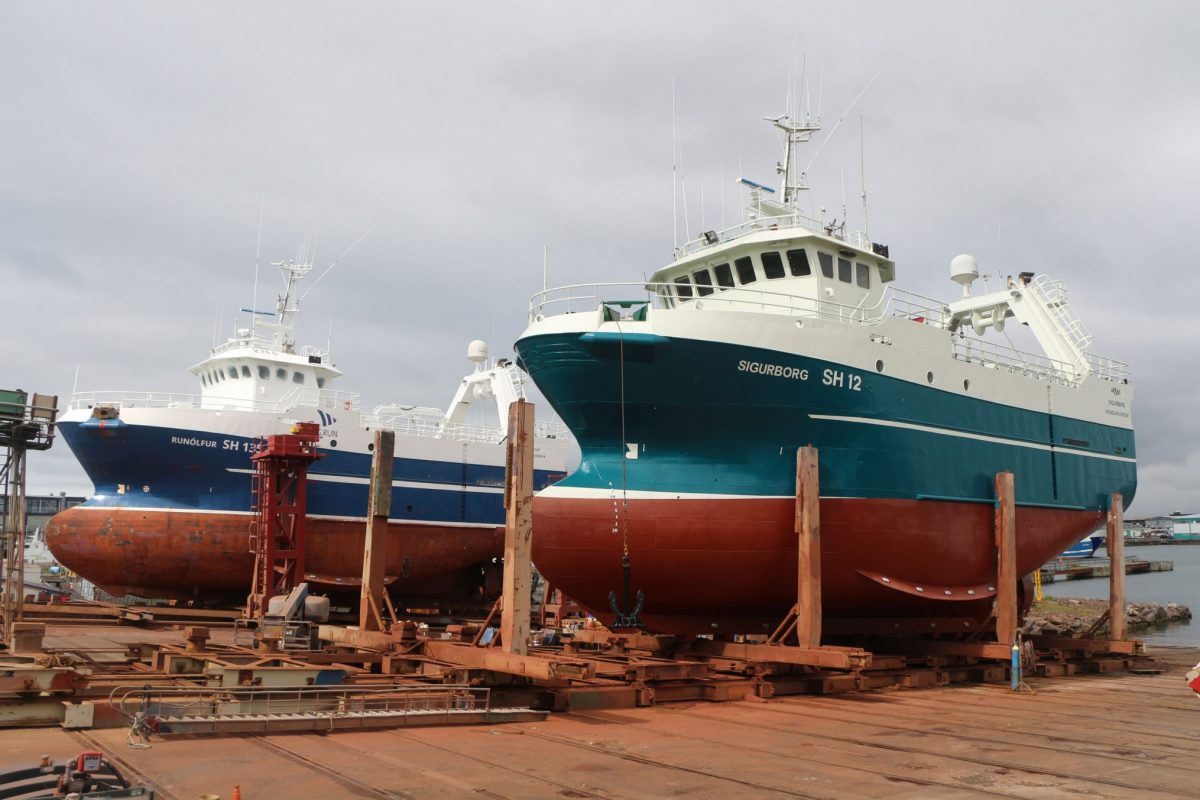 A large part of the Icelandic population works in the fishing industry. Picture credits: Leif Tönjes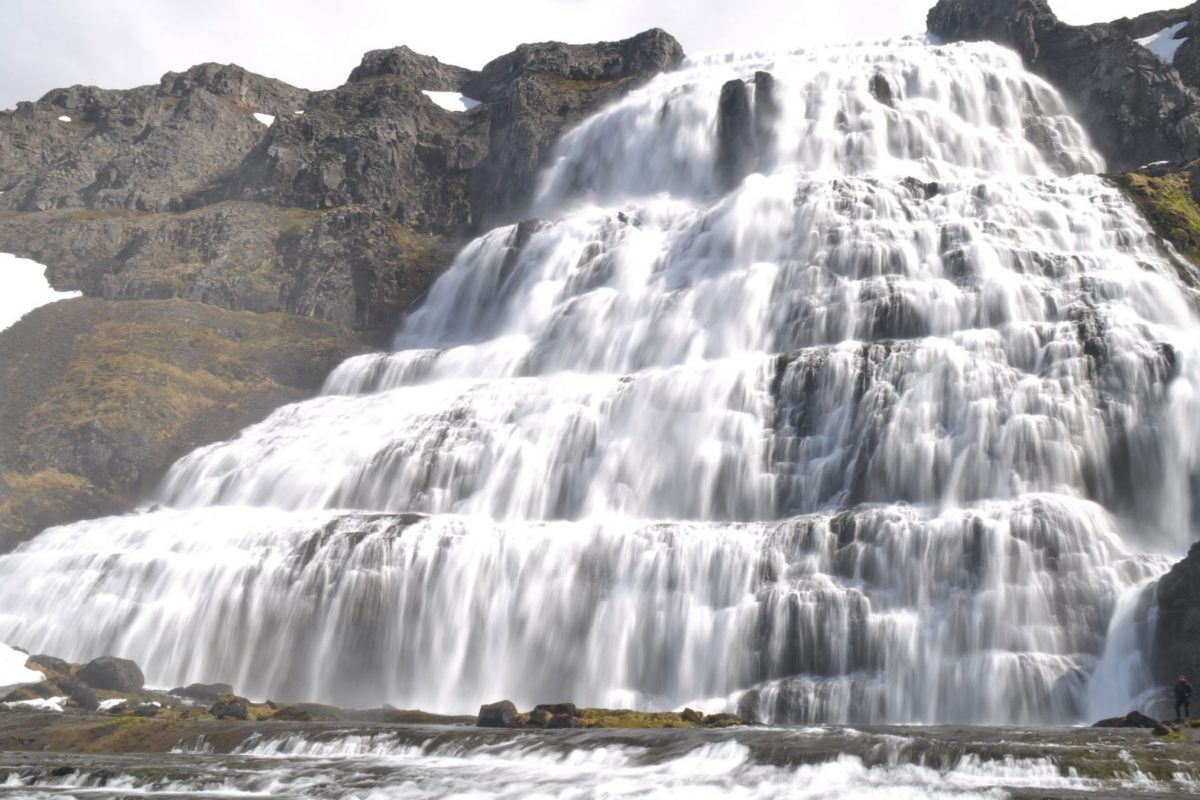 There are many waterfalls in Iceland, but Dynjandi was particularly impressive. Picture credits: Aileen Brendel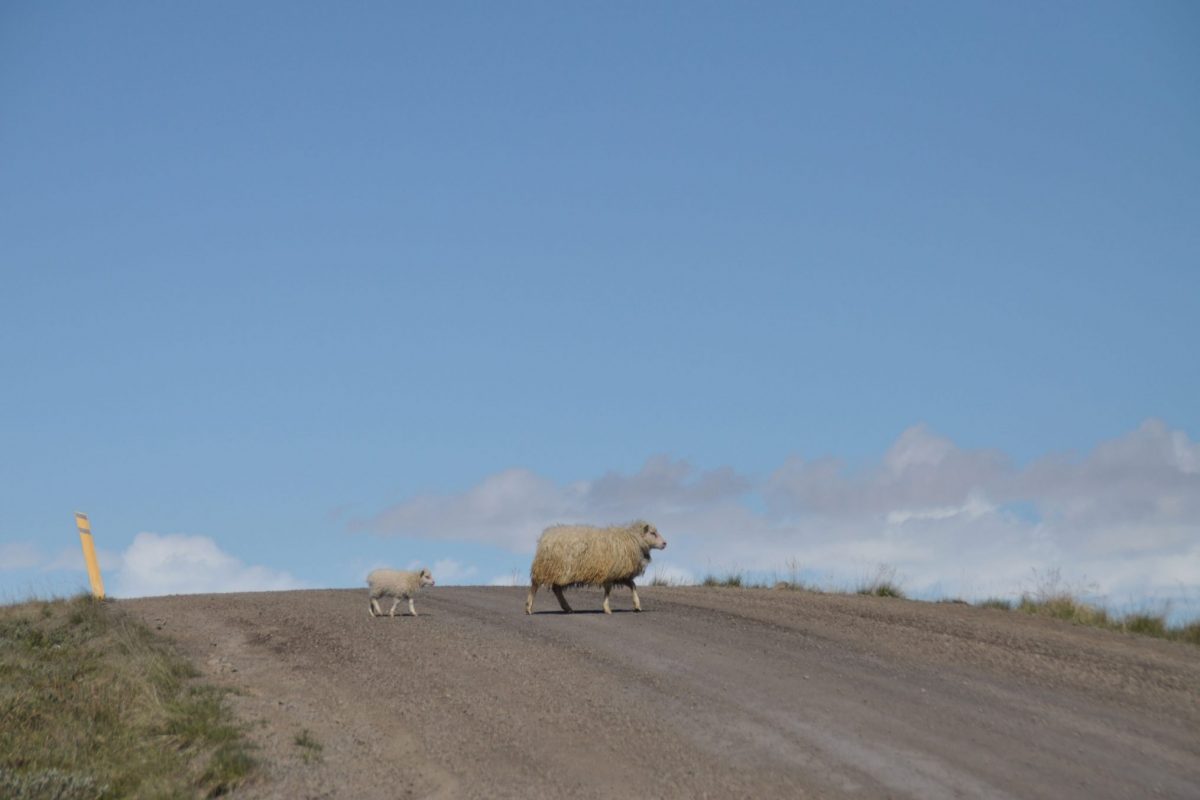 When travelling across the island, one had to pay special attention to crossing sheeps. Picture credits: Aileen Brendel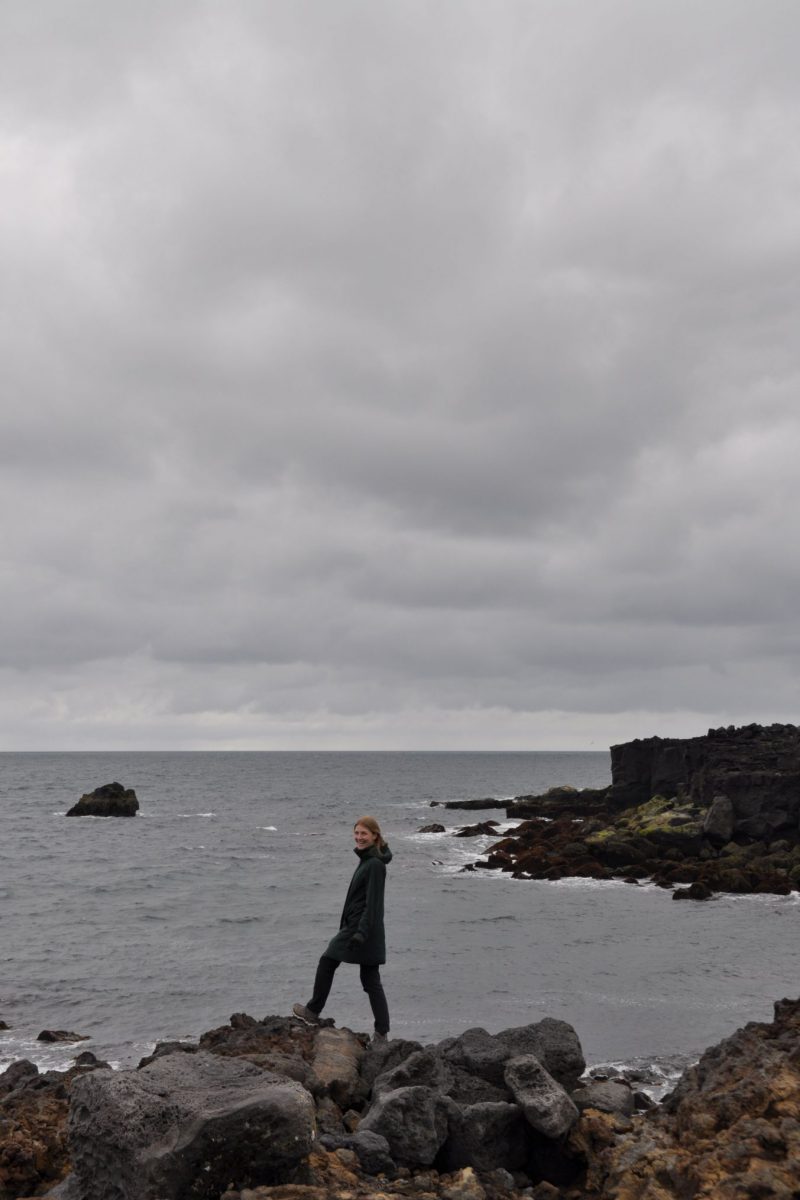 The coast at Snaefellsnes is definitely worth a visit. Picture credits: Aileen Brendel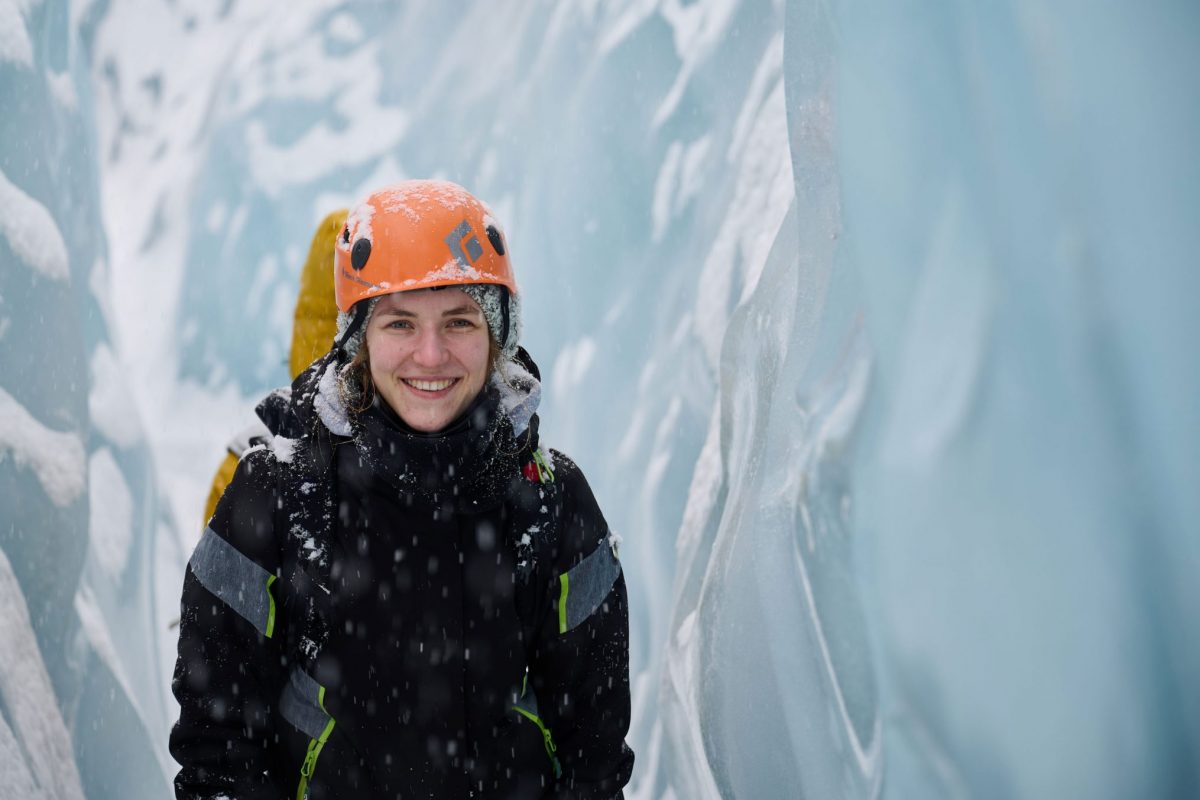 Here you see Aileen on a glacier hike we did together. Picture credits: Moritz Müller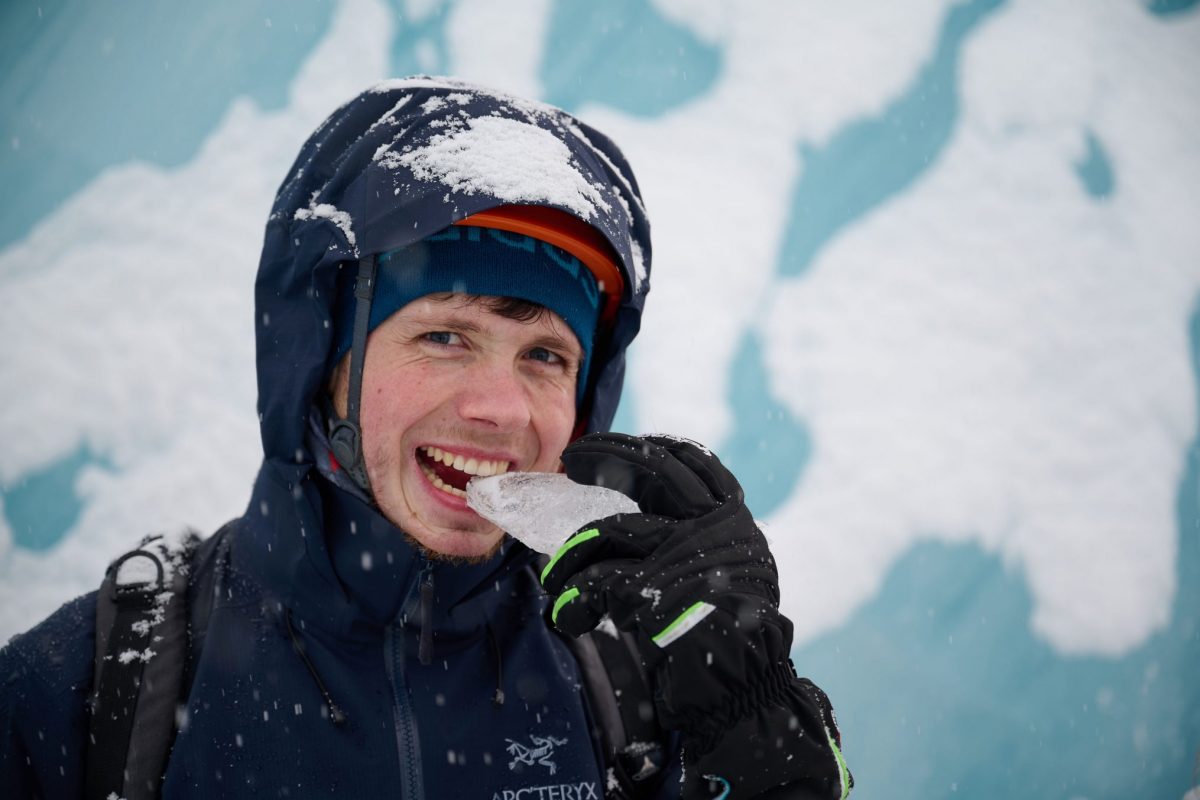 And here you see me, Leif. We were on the Skaftafellsjökull glacier. Picture credits: Moritz Müller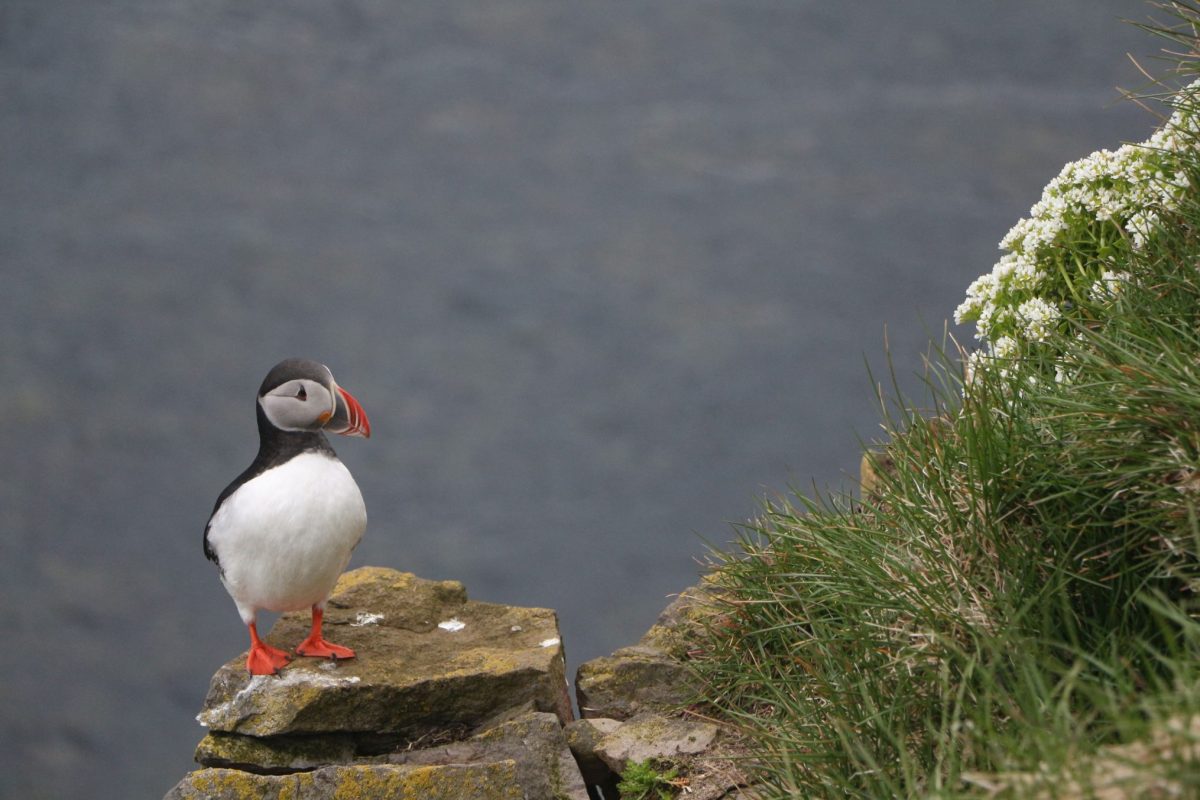 Every year thousands of puffins come to Vestmannaeyjar to breed. Picture credits: Leif Tönjes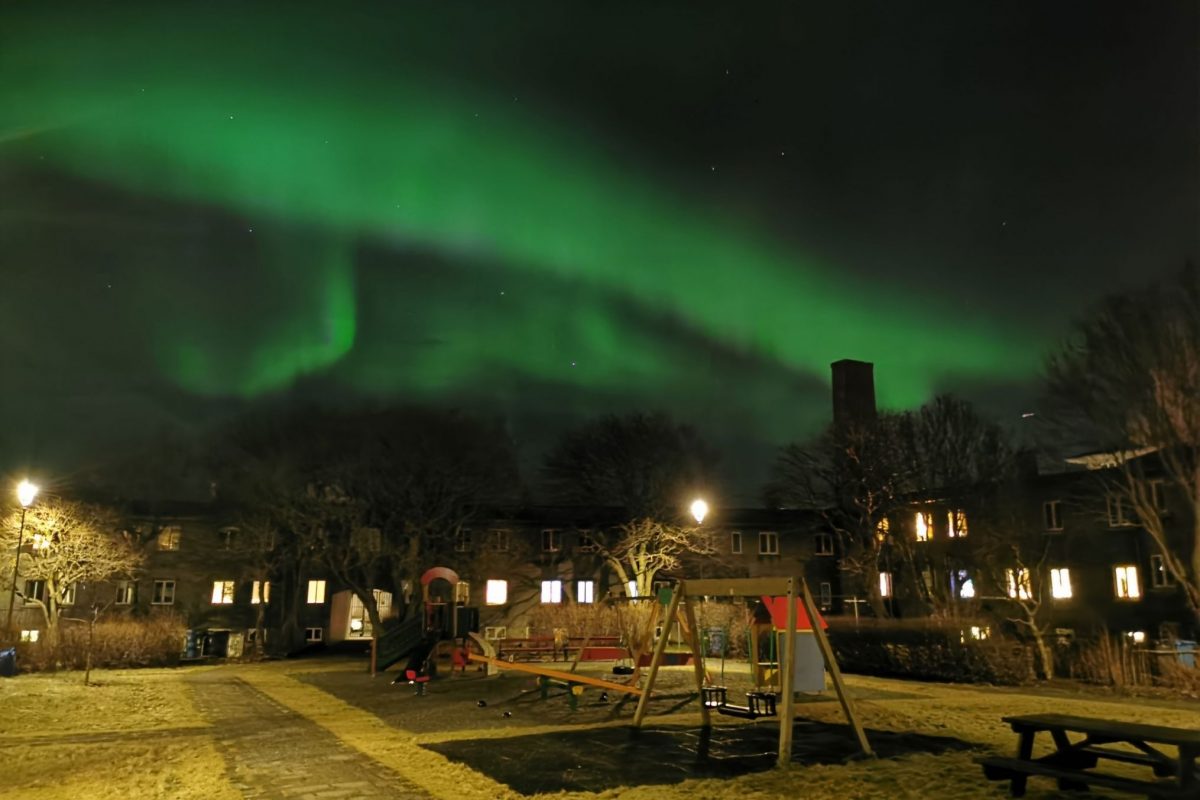 We were lucky enough to be able to watch auroras from the backyard. Picture credits: Leif Tönjes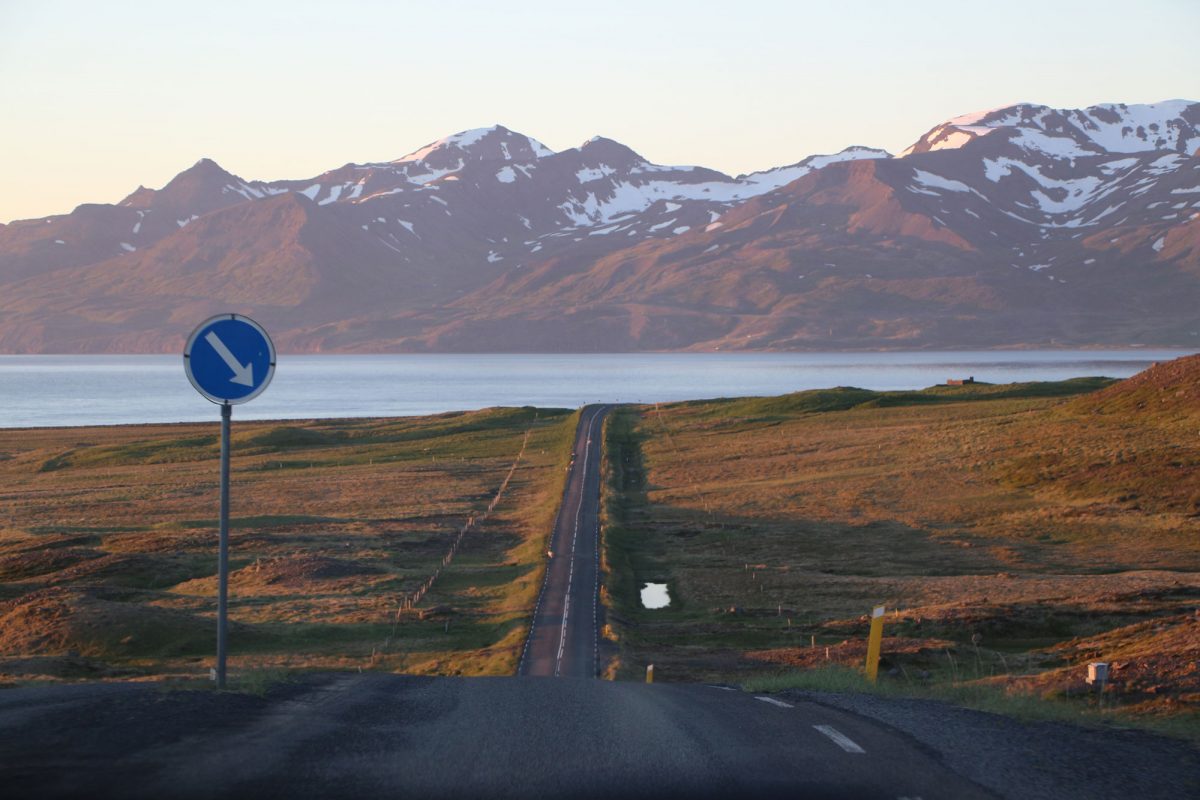 The Ring Road runs 1332 kilometres around Iceland. Picture credits: Leif Tönjes
Local Life
This is how we lived in Reykjavik:
We lived in a shared flat with three people. The third person was a girl from Finland who did a semester abroad in Iceland and now works and lives in Iceland. The flat was relatively central, so we could easily reach the city centre on foot. Unfortunately, it was a bit further to the university. This was especially annoying when there was a lot of snow and the pavements were poorly cleared. Many of the other exchange students lived in the dormitory near the university. There was a common room on each floor where we often sat together.
What makes studying in Iceland different from studying in Germany?
Generally, everyone in Iceland is addressed by their first name. For us, it was really unusual to address professors only by their first names. Overall, however, communication felt much more personal than in Germany.
The semester times were also different: The semester in Reykjavik starts in January and runs until May. In most degree programmes, there are two phases: First there is a lecture period of twelve weeks followed by an examination phase, both of which are comparable to a semester in Braunschweig, only shorter. In the second phase of three weeks, you work exclusively on one course. In this phase, you often work on larger projects in groups. The exams are also different: at the end of most lectures in Germany, we always had a written exam that determined the grade. In the courses in Iceland, we had regular submissions or at least another exam in the middle of the semester. In addition, many of the assignments were group work.
Especially typical for Iceland is:
Countless waterfalls, mystical grey lava landscapes and, last but not least, enormous glaciers, these are all images that we know from Iceland. What was particularly surprising for us was the wind that constantly blows across the island from the Atlantic. With it comes weather that is often extremely changeable between sun and rain. In winter, however, there are beautiful auroras to watch. Because of the weather, there are hardly any houses with shingled roofs in Iceland, even in Reykjavik. The Icelanders rely on the robust alternative of roofing with corrugated iron. Outside the capital, we also recommend the typical Icelandic highland car, a much higher super jeep with adjustable tyre pressure while driving.
This is what we learned here during the first three days:
We travelled to Iceland together and on our first evening there was a storm warning. We only experienced the beginning of the storm on our journey, but that was enough for us to take any storm warning seriously. Because on the short walk of maybe 500 metres from the bus stop to our shared flat, our suitcases almost flew away. It was still windy in the days that followed, but that is simply standard here.
The was our favourite way to pass the time:
If you want to experience Iceland, you have to get out of the city and into nature. Reykjavik's immediate surroundings can be easily reached by public transport with a little planning. If you want to go further, you need a car. The high rental costs typical for Iceland are best shared among several excursionists. But that's no problem, because it's the most fun together anyway. The hiking trails around Reykjavik are not as well signposted as you might be used to in the Harz mountains. Navigation apps help with orientation. At the tourist destinations, however, you can't get lost.
By the way, Reykjavik has a lot of swimming pools, so-called Sundlaugar. This is possible due to active volcanism, as there are numerous hot springs spread across the country, which makes heating the swimming pools incredibly cheap. Since many natural hotpots existed even before public baths were built, Icelanders historically meet to socialise in these warm pools. Every village, no matter how small, therefore has a swimming pool today with various pools of up to 44°C water temperature. Especially outside the capital, the pools often offer a phenomenal view of fjords, glaciers and the sea.
This is what we took home with us from Iceland:
Most importantly, we made many new friends from Germany, Europe and all over the world. It was fun to discover the country, the people and nature together. But we also took physical things home with us. These include crampons, for example, which were needed to hike icy footpaths, or a jumper made of sheep's wool to brave the harsh Icelandic conditions. As a small souvenir, a volcanite has found a place in our rooms. It comes from Fagradalsfjall, a recently active volcano only 40 km from Reykjavik.
Good to know
This is a local dish you definitely have to try:
In lectures and at other times at university, we have noticed one thing again and again: Every second person drinks an energy drink or has a can in front of them. The Icelandic brand Collab is particularly popular. The drinks come in 6 different flavours and all contain no sugar, but collagen made from fish. It's worth trying the drinks. For vegetarians and vegans, there is of course also a large selection.
In supermarkets you will always find a shelf with dried fish. But don't be put off by the smell! Iceland also typically eats a lot of lamb. We can especially recommend the lamb hot dogs. The more experimental among you can try gammel shark ("Gammelhai").
Which blunder should you avoid in Iceland?
Iceland has a strong bathing culture. But there are a few things you should be aware of if you don't want to attract unwanted attention. In the large changing rooms, you undress and then go to a shower area, where you also leave your towel. It is important to shower without bathing clothes and with soap before getting dressed. Then you go outside to the warm pools. Many of the pools also have a sauna area. This is usually a steam sauna that you go into dressed.
Also, don't make fun of elves and fairies in Iceland. Usually only the older population really believes in them. However, it is considered rude to insult elves or fairies just because you don't believe in them.
This is a tip we give to other students who want to go to Iceland:
In Iceland you can pay by card almost everywhere, sometimes there is no other option. Therefore, it is important to find out beforehand if there are any additional costs for payments. The only exceptions are a few hotpots and the city bus in Reykjavik. If you pay cash on the bus, you will not get change. Alternatively, you can buy tickets online in the app.
It is also important to bring really warm and especially windproof rainwear. The temperatures in Reykjavik only vary between – 5 and 15 °C, but the wind makes it feel extremely cold. Waterproof hiking boots are also essential when travelling outside Reykjavik.
Pandemic
This is how the Corona virus affected our stay:
Unfortunately, we started the semester in Iceland with online lectures and classes. In January and February, there were relatively strict rules and it was difficult to get to know Icelandic students. Fortunately, at least for the exchange students, some events were held, so we got to know many of the others. Then, at the end of February, almost all the measures were lifted and masks were only compulsory in hospitals. The lectures were gradually held in presence or hybrid.