Mail from … Braunschweig
Theo Andrews from Ireland spent three months at TU Braunschweig to conduct research in the field of Quantum Physics
General Information
Why I decided to come to TU Braunschweig:
I applied via DAAD to their RISE Germany programme for research internships in science and engineering. There were hundreds of project proposals to choose from, but I was particularly intrigued by the one proposed by Prof. Dr. Nabeel Aslam, PI of the Quantum Sensing group at TU Braunschweig. I had never heard of Braunschweig before, but a bit of googling revealed a beautiful-looking city with one of the most traditional technical universities in Germany. The LENA, where the project is based, is also closely connected with the PTB, one of the world-leading metrology institutes, which excited me. It was therefore a no-brainer to list this project as my first choice.
What would you like to do after your stay and can you imagine staying in Braunschweig?
Following my stay, I will return to Dublin and finish my final year of undergraduate studies. Afterwards, it is my intention to pursue further study; prior to coming here I had never considered moving to Germany for postgraduate education, but now I am strongly considering it, whether in Braunschweig or elsewhere. I could certainly imagine staying here – the medium size of the city combined with its proximity to nature is a nice balance of urban and rural.
Local life
This is how I live in Braunschweig:
I live in a Student Dormitory (Studentenwerk). I have my own room and share a small kitchen with 6 other students.
What is the difference between studying or researching in Germany and in your home country?
There are many differences. Irish degree programmes have a more rigid structure with less customisation and are measured by year progression rather than semester progression, so for example failing a module necessitates a repeat of the full academic year. From what I have inferred, German universities provide more liberty to the students in this regard.
In terms of research, the major difference is that Irish students are encouraged to begin a PhD directly after their bachelor's degree; in fact, there are few available MSc programmes in the lab sciences and those that exist are mostly geared towards industrial careers. German doctoral contracts, in contrast, require an MSc unequivocally. I think is quite sensible. It feels as if Germany has a higher appreciation for the study of Physics than Ireland does, and this is reflected by the long line of excellent scientists that have emerged from the country and the range of research centres like Max-Planck, Helmholtz, Fraunhofer and Leibniz institutes. There is a feeling of opportunity and excitement for physics students. In Ireland, most physics graduates (BSc or PhD) end up working in banks. The lack of funding and opportunity drives domestic and international talent away from the country every year.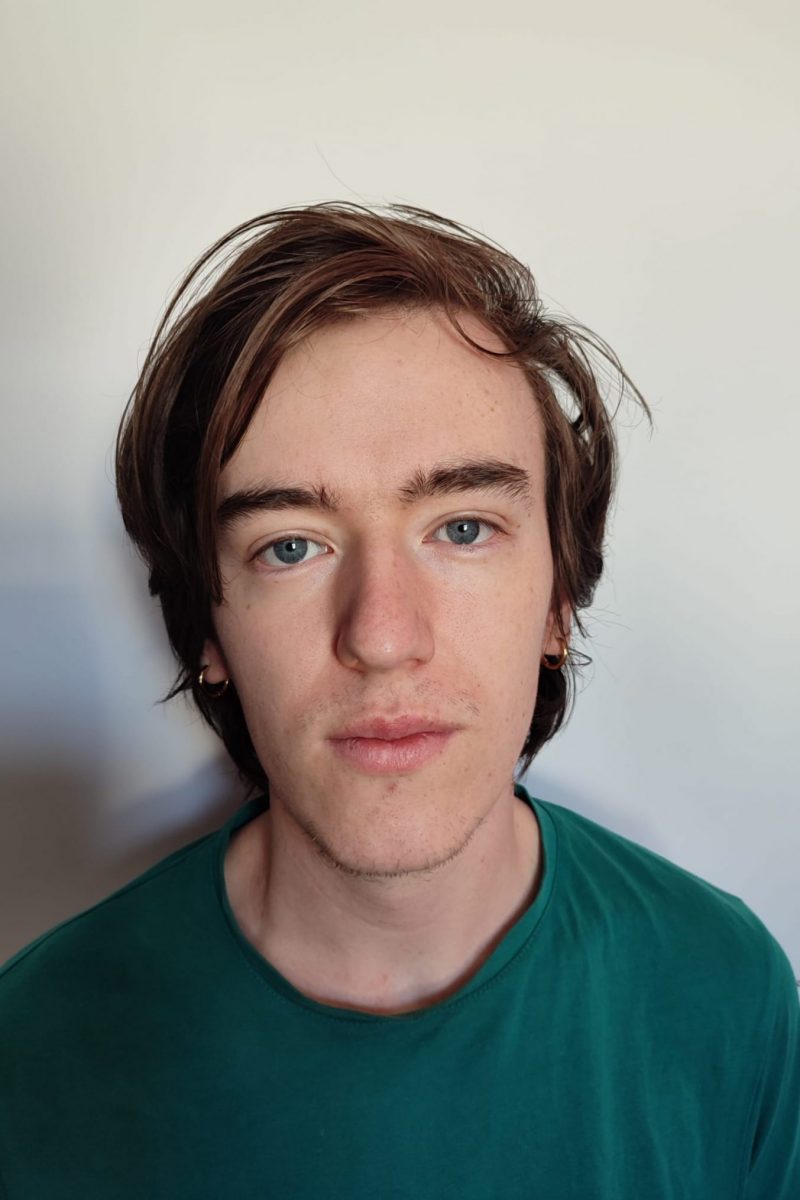 Hi, I'm Theo. I'm a student at the Trinity College in Dublin and spent 3 months in Braunschweig. My research internship was supportet by a RISE Germany funding and co-funded by the Cluster of Excellence "QuantumFrontiers" at TU Braunschweig. Photo: Theo Andrews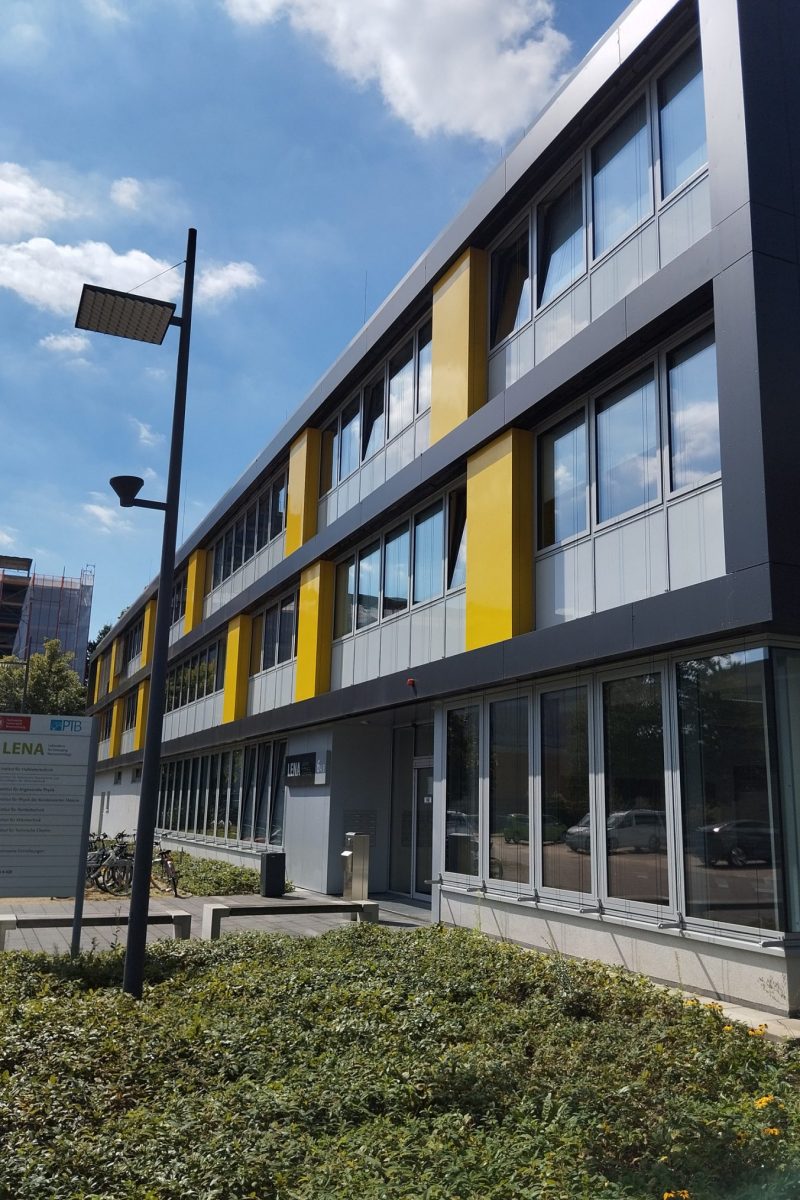 Front entrance of the LENA, the building where I spent the majority of my internship. Photo: Theo Andrews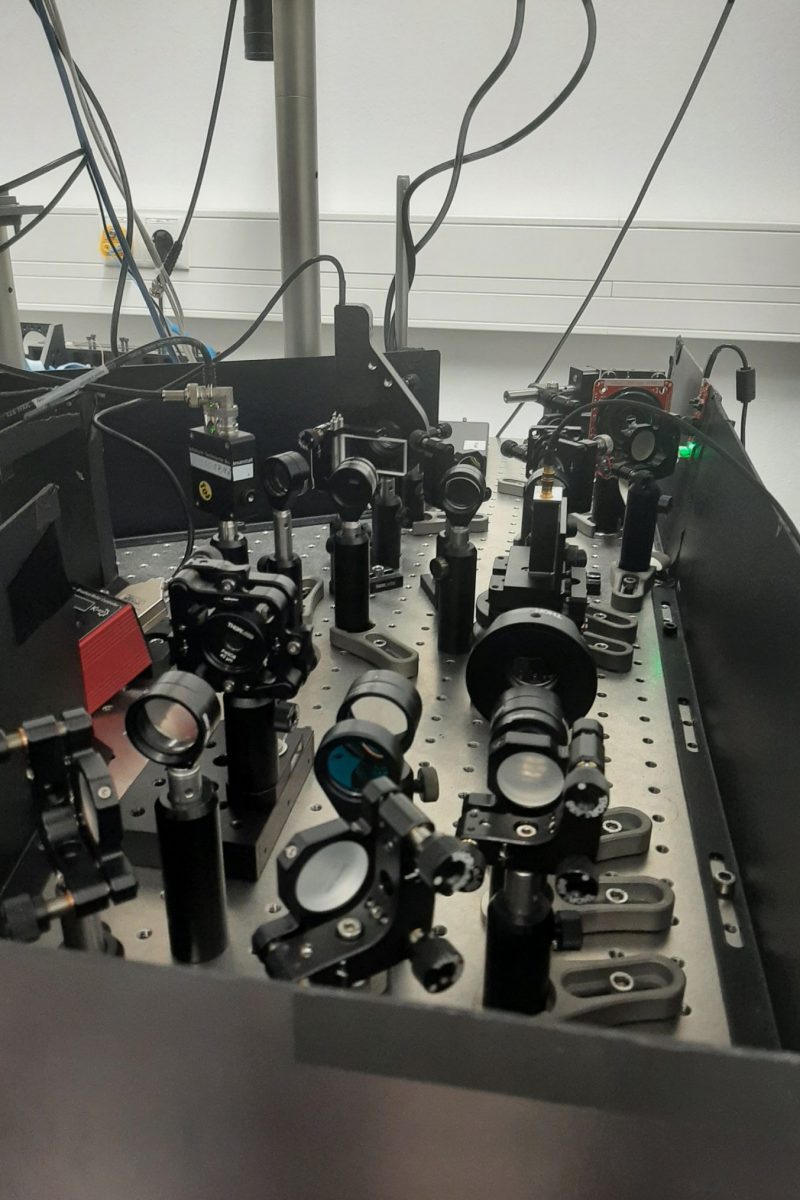 The Confocal Microscope setup at PTB... Photo: Theo Andrews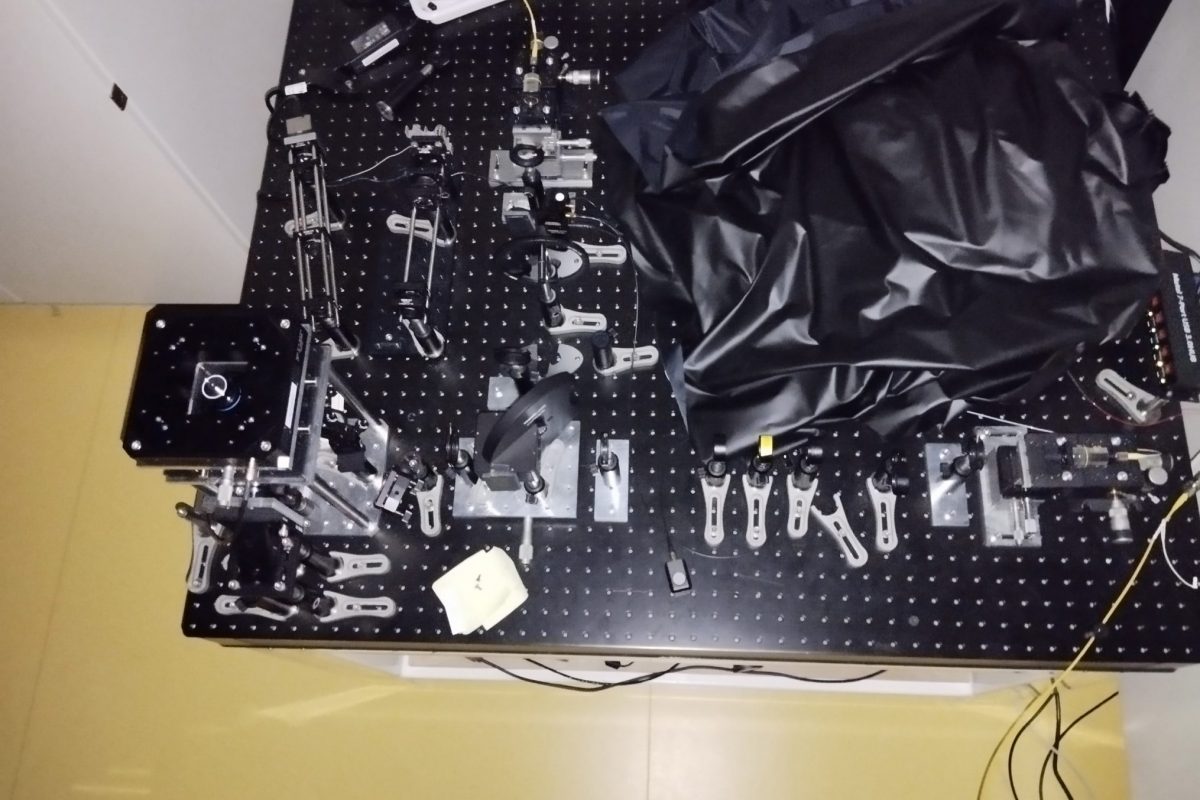 … and here the Confocal Microscope setup at LENA. Photo; Theo Andrews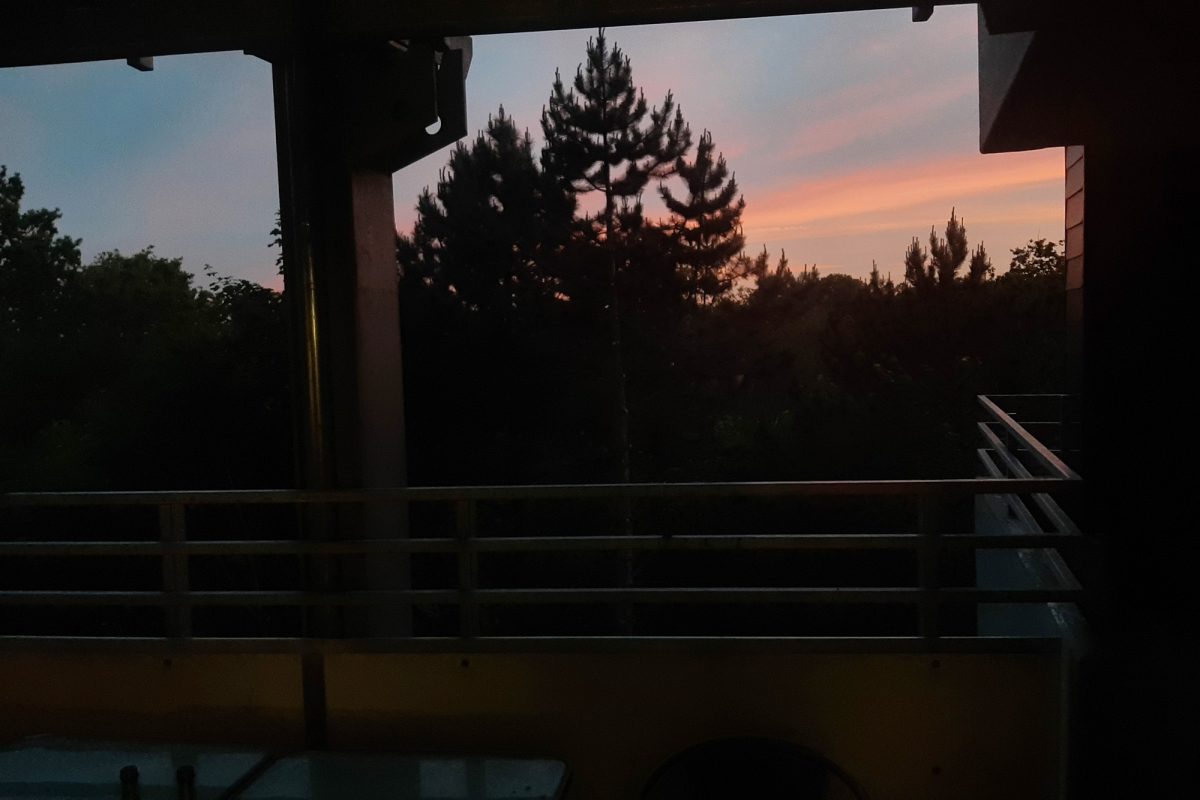 Night-time view from the student accommodation I stayed at. Photo: Theo Andrews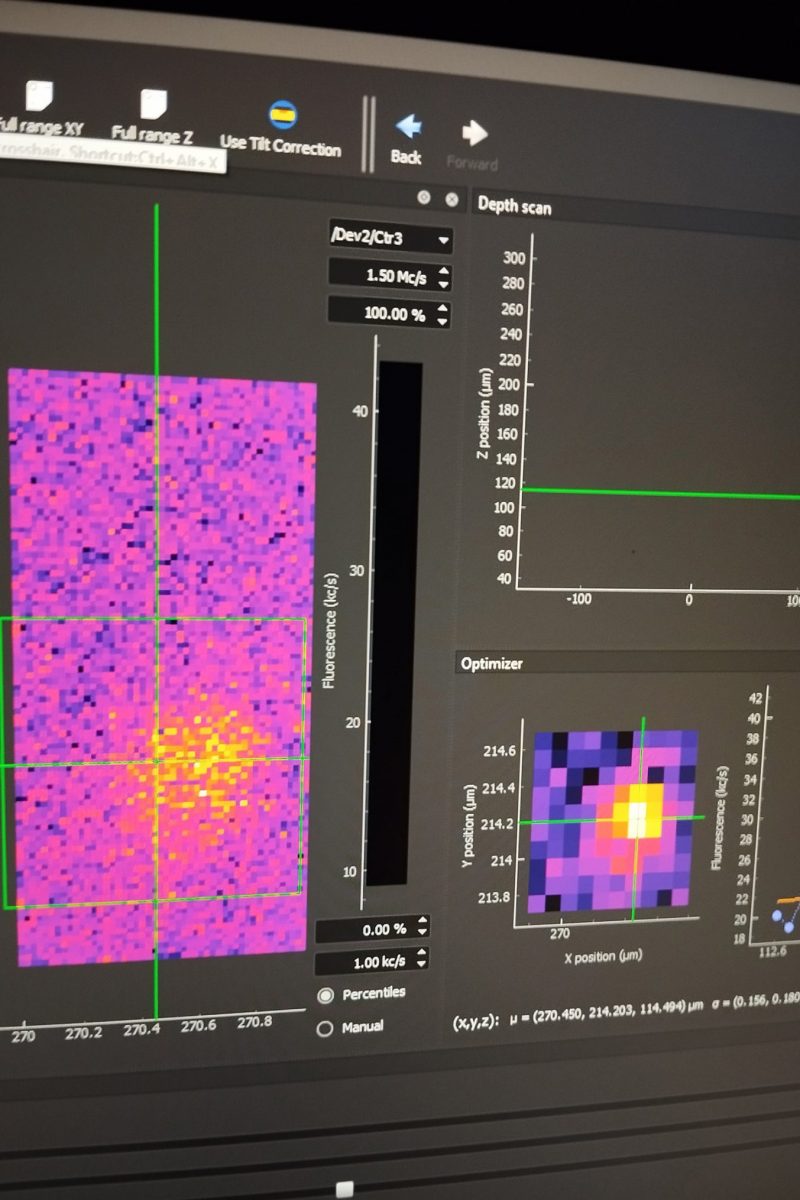 The detection and optimisation of a single nitrogen vacancy centre. Photo: Theo Andrews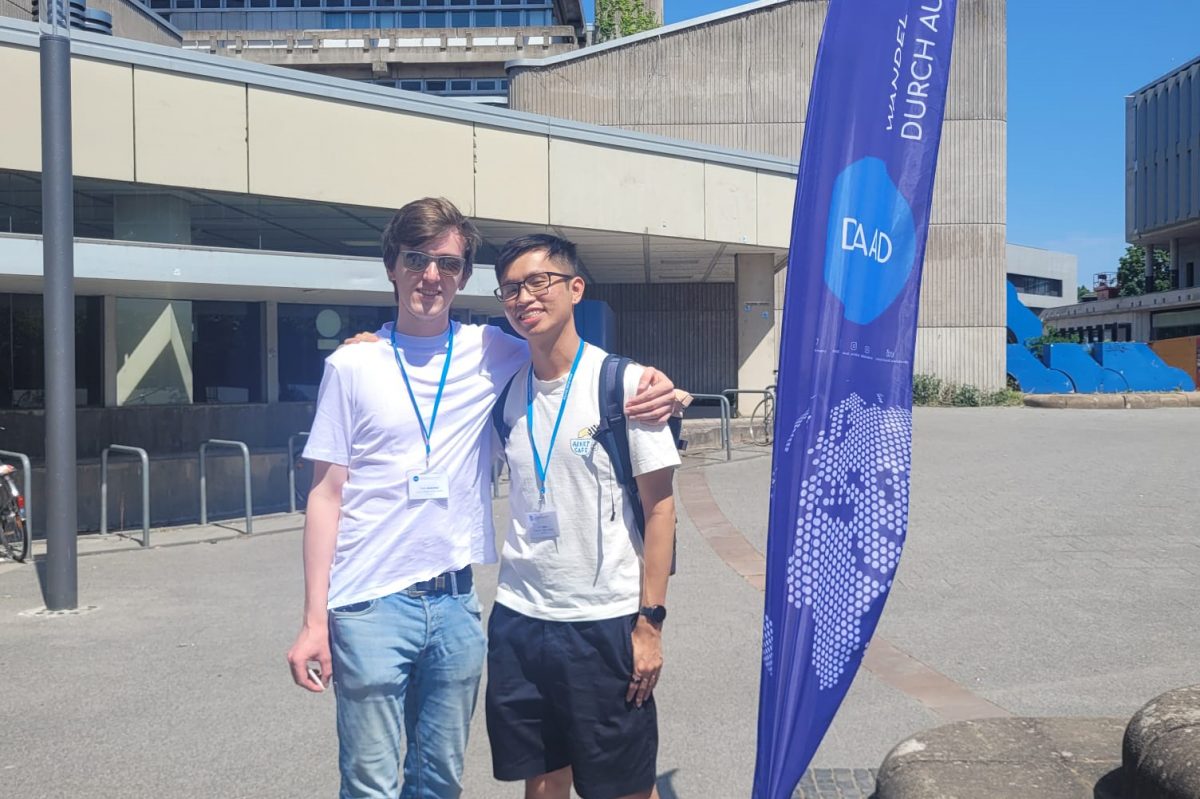 Here you can see me together with a friend at the RISE Germany conference in Heidelberg. Photo: Theo Andrews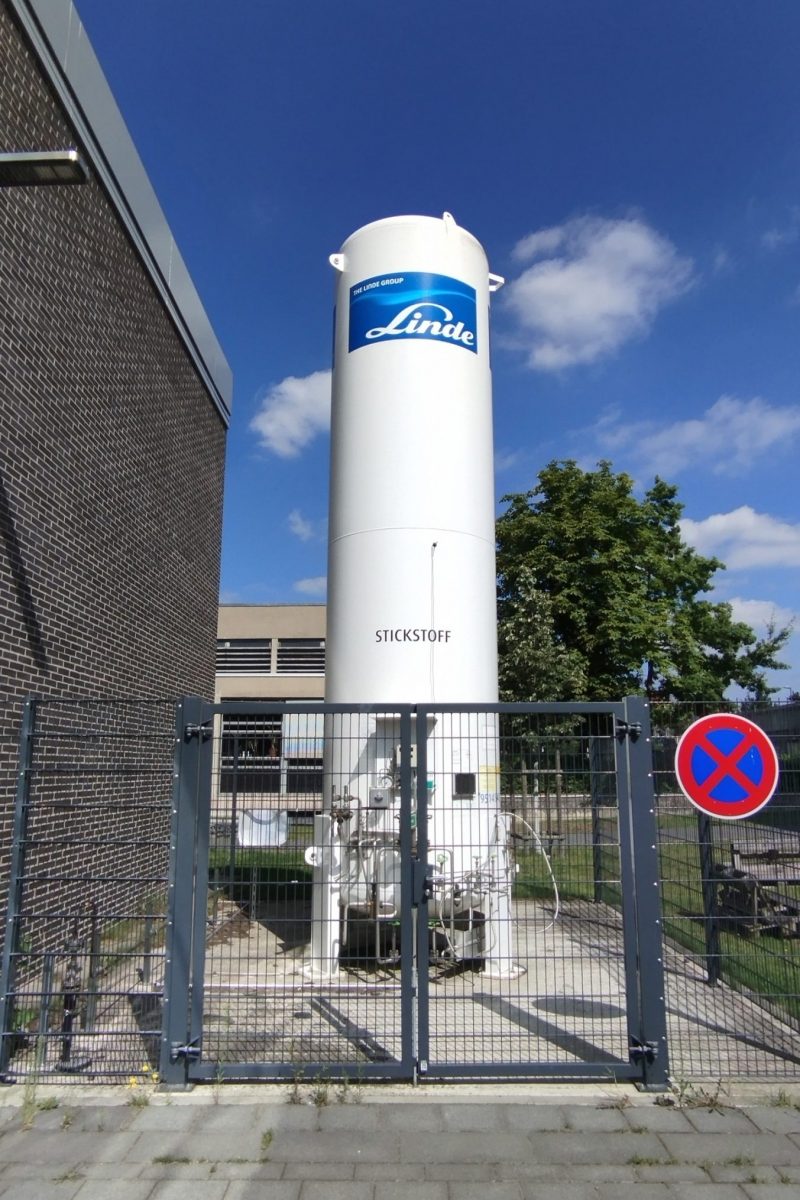 The liquid nitrogen dispenser at LENA, which we use for fluorescence spectroscopy. Photo: Theo Andrews
What is the difference between everyday life in Germany and in your home country?
For one thing, it's more affordable! I am consistently amazed by my comparatively low rent and grocery expenses here. The cultural differences are also significant. Irish people adore small talk but can be superficial with their friendship, while I have found German people to be more upfront but very kind and sincere. Having grown accustomed to the former, certain aspects of socialisation here were a little jarring to me at first. I find, however, that an exchange of "Moin" accomplishes the pleasantries of small talk efficiently without vague plans to meet up in the imminent future which neither party intends to honour – a common occurrence in Ireland. I do not mean to suggest that the social culture of either country is objectively superior to the other, but as a more introverted person I think I am better suited to the way things are done in Germany.
That's what I learned here in the first three days:
One of the first things I learned was how to say "Entschuldigung, mein Deutsch ist sehr schlecht". I know very little German, and this feels less patronising than "Sprechen-sie Englisch?" since most Germans speak very good English anyway. It's quite an Irish mannerism as we tend to avoid asking for things directly, instead hinting that we need help in a more self-effacing manner, which probably ends up being even more annoying for the other person. Aside from that, I learned that the sun shines frequently here during summer, an alien concept to me, and that my lab group had a much more relaxing and welcoming atmosphere than I had been afraid of.
The biggest challenge during my stay so far has been …
There was a period of over a month during which I was in the lab every day and consistently failing to get the desired results. All attempts to troubleshoot the confocal microscope setup and take new approaches to measurement were to no avail, which became a little dispiriting. Eventually we discovered a fundamental issue with the apparatus that would take a long time to fix, so we were able to bring the sample to the PTB to use their confocal microscope setup instead. It was a bit stressful, but such situations are unavoidable in lab work. In that sense I'm glad I didn't get a rose-tinted view of the research lifestyle.
What I will take home with me from here:
I'll be bringing back some vinyl records from a record store in Braunschweig, which I loved visiting. I'm not much of a material person but I made great memories here and will always have those to look back on, as well as an aspiration to return one day.
Good to know
This is my tip for other international students or academics who are planning a stay abroad in Germany:
Specifically for undergraduate research interns: get as immersed with the research as you can, read a lot, ask questions, and if your supervisor invites you to a talk/seminar/conference, always say yes. For example, I got to attend the yearly QuantumFrontiers conference in Hannover, which was one of the highlights of my stay. Hearing talks from experts in the field and meeting up-and-coming researchers was a great experience – not to mention the free food, but I digress. I also strongly recommend taking time on the weekends to travel around the country. Using the Deutschlandticket I was able to visit Köln, Düsseldorf, Hannover, Leipzig, Heidelberg, Kassel, Lübeck, Lüneburg, Schwerin, Hamburg and München this summer for very low costs. It was worth every penny – though don't expect the trains to be on time.
In my opinion, this is something that you should definitely try out in Braunschweig/Germany:
During the early summer months, you must try white asparagus. I had never heard of this before but it's really big in this part of Germany and tastier than you might think. If you have a sweet tooth like I do, you should also be aware of Germany's superior range of Haribo products compared to other countries. In Braunschweig, I also found the ice cream parlours to be very nice and affordable. Other than food, I recommend taking some time to stroll around the city, as it has some of the nicest architecture I saw in the country.
This is something I would like to add:
Coming to Braunschweig for this internship has been invaluable in reigniting my passion for physics and affirming my aspiration to continue with research at a postgraduate level, of which I was previously unsure. If any international student is on the fence about coming to Germany for a while, I strongly encourage them to go for it, and all the more so if you are coming to Braunschweig; judging by my experience, you will be warmly welcomed. I have had a phenomenal time!