Mail from … Braunschweig
Exchange student Shakunthala Natarajan from India shares insights about her exchange semester at TU Braunschweig.
General Information
This is what I do in Braunschweig:
I am an exchange student at TU Braunschweig and am here to do my master's thesis project. My home University is the Indian Institute of Technology Madras in India. I am doing my project in the Institute of Plant Biology of TU Braunschweig under Professor Boas Pucker. The exchange programme was made possible by the DAAD KOSPIE programme, which supports young academics in advanced developing countries and has a special focus on engineering and natural sciences. I will be here in Braunschweig for a total of seven months.
This is why I decided on a stay at TU Braunschweig:
Under the DAAD KOSPIE programme, the students have to apply to professors in the TU9 and be offered an acceptance to undertake the thesis project under them. Since my potential thesis topic fitted well with my supervisor's research domain at TU Braunschweig, I contacted him and thankfully got accepted here. I am very happy that I can write my thesis at TU Braunschweig, a TU9 university. That was also the main motivation for my application.
Local life
How I live in Braunschweig:
I live in a single apartment in one of the student accommodations here in Braunschweig.
How is studying or researching in Germany different from doing so in my home country?
The research atmosphere here in Braunschweig is quite different from that in my home country. Here, there is a lot of freedom and flexibility offered, especially for research students. Also, there is a good work-life balance here, which I couldn't find much back home.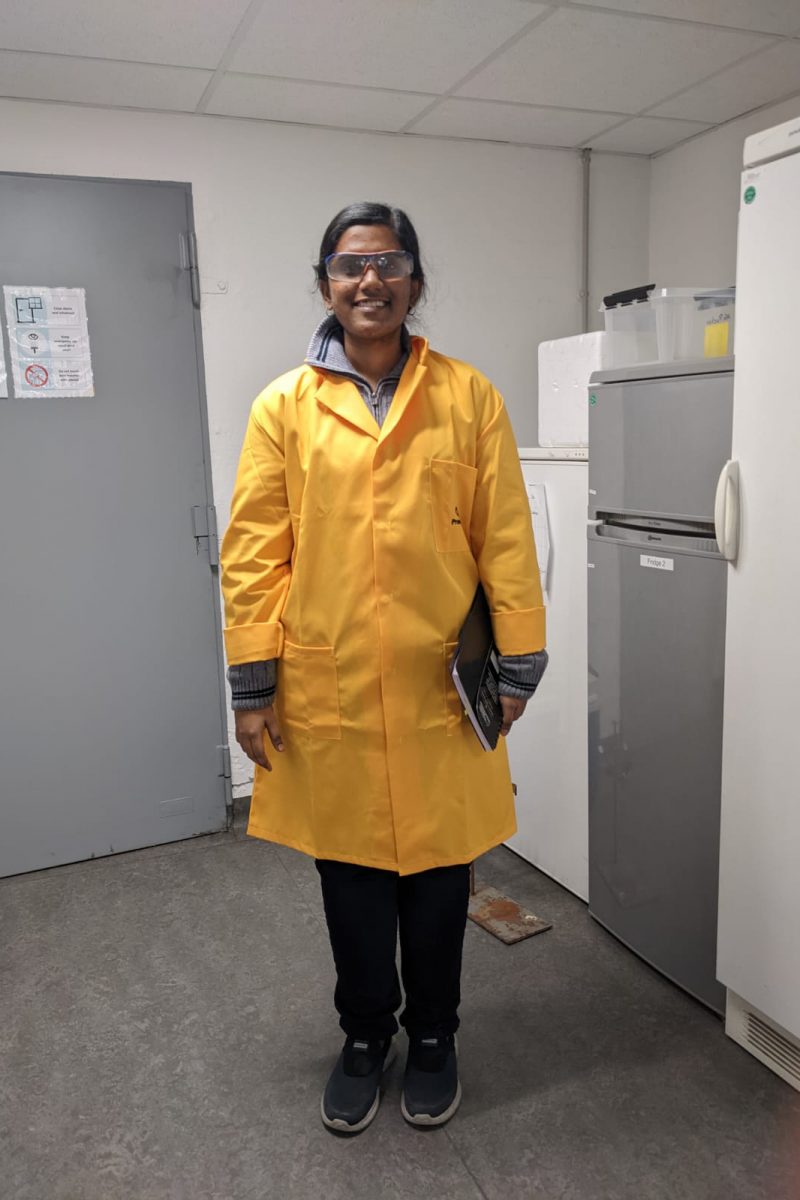 Here you can see me in the lab in my institute. Photo: Shakunthala Natarajan/TU Braunschweig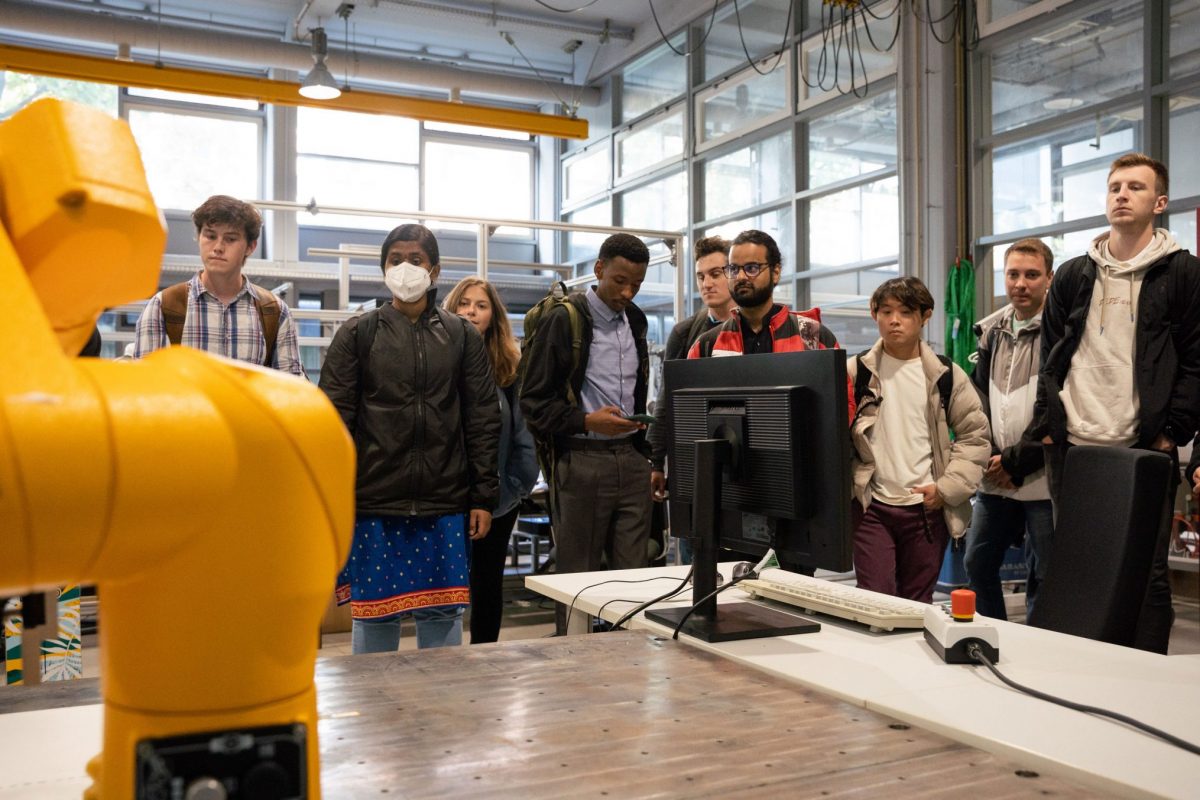 As part of the TU Braunschweig Summer School, we went on many exciting excursions, like this one to the Institute for Robotics and Process Control at TU Braunschweig. Photo: International House/TU Braunschweig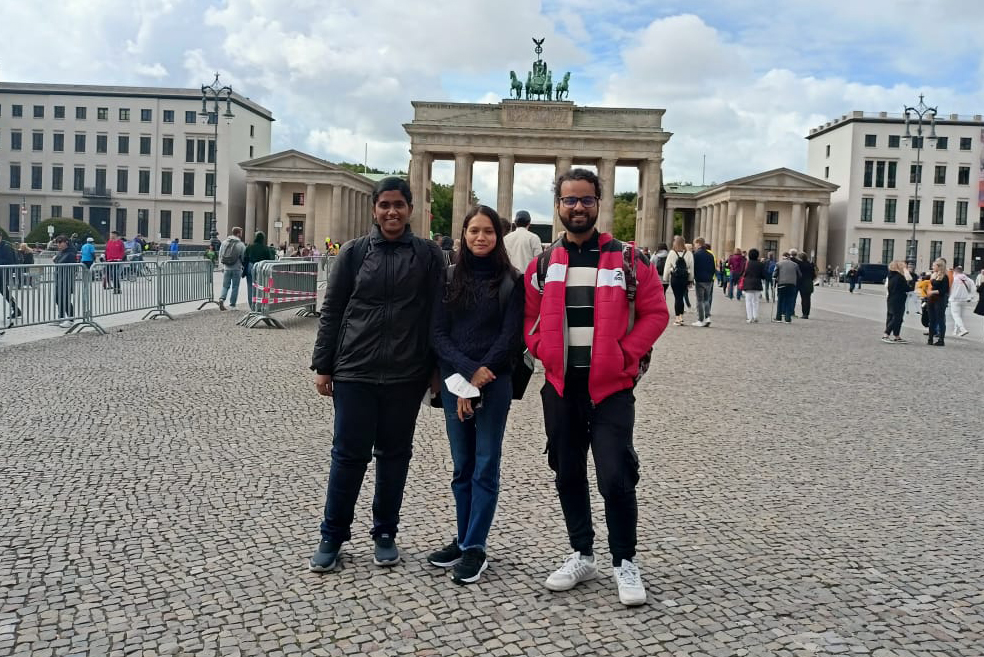 Here I was with friends in Berlin. Of course, a photo at the Brandeburger Tor is a must. Photo: Shakunthala Natarajan/TU Braunschweig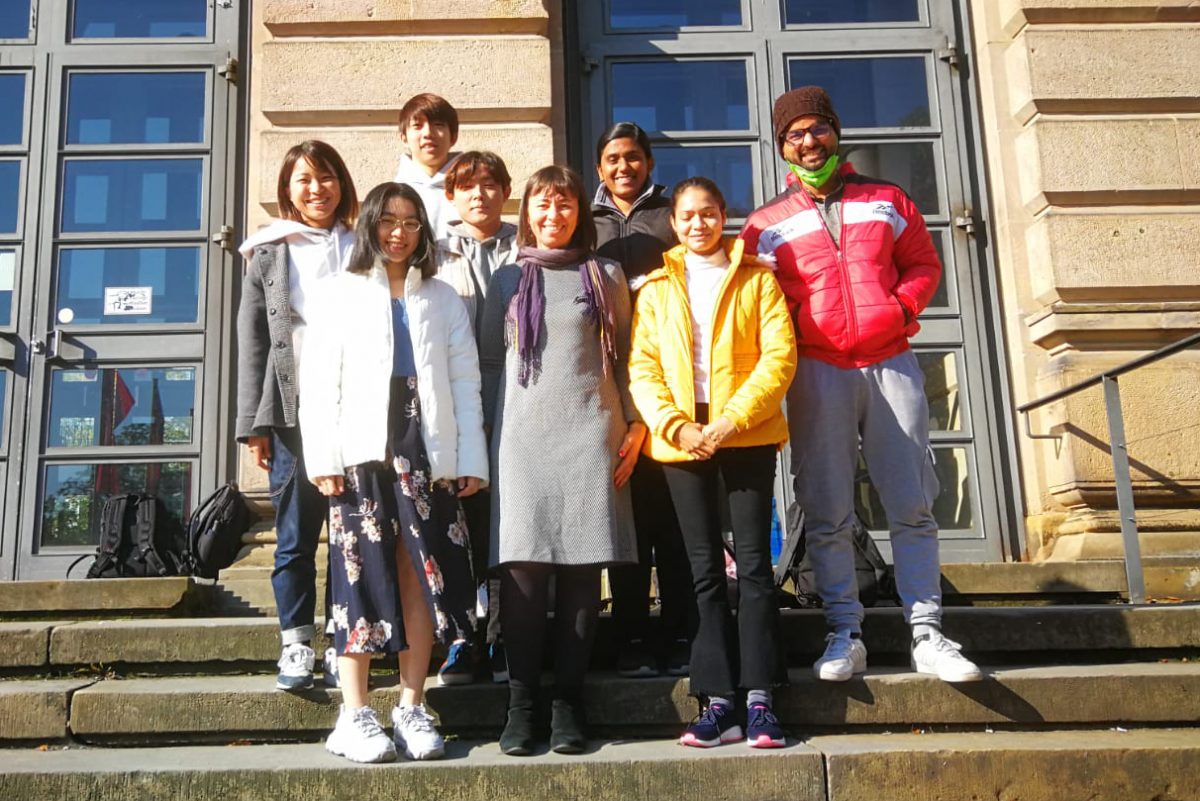 This photo was taken at the farewell event of the TU Braunschweig Summer School. A wonderful reminder of a great time. Photo: Shakunthala Natarajan/TU Braunschweig
How is everyday life in Germany different from my home country?
The working hours in Germany are really balanced and structured. But in my country, there is a very marginal line between working and non-working hours. Also, the weekends here in Germany are quite peaceful and most people stay at home with the outlets being closed. However, in my country, weekends tend to be more lively than week days. Most people prefer to go out and spend time travelling and shopping during the weekends.
What I learned in the first three days here:
You have to carry your apartment key with you when you leave your room. I was completely new to the key system here and locked myself out of my room unknowingly on my first day here! But thankfully, some good friends in my dormitory helped me.
Always greet a person when meeting, as well as before leaving.
Punctuality is a part of the German culture. Right from the buses to your classes and meetings, Germans are always on or ahead of time!
The biggest challenge of my stay so far has been…
I have never been outside India before and this is my first experience away from my family and home. So, I used to feel extremely home sick during my initial days here. Even now, occasionally, when some festive days and holidays come, it feels difficult staying away from family. But my friends and professors here have been very nice and I am slowly beginning to feel at home in Braunschweig.
This is what I take home from here:
My friends in India have a great liking for chocolates. So, I am planning to take some nice varieties of chocolate from here. Above that, I will take home the qualities of punctuality and politeness. I also know some basic German now. That will be an additional add-on in my take-home kit.
Good to know
A tip I want to give to other international students or researchers who are planning or currently doing a stay abroad in Germany:
Try to get familiar with the German language. It is necessary here. There are German language courses offered by the universities themselves as a part of their German language and culture summer or winter schools. These programmes start slightly ahead of the semester term. If you have an opportunity, enroll yourself for such courses. It will help you get a nice overview of the university as well the city in which you will be living and studying. You will also get to know a lot of international students who are here to study and research like you. I enrolled in a Summer school offered by TU Braunschweig and enjoyed it a lot!
This is something I think everyone should try in Germany:
Try to explore and travel a lot. Your TU card opens the doors for such exploration in the Lower Saxony region. Try to experience a Barbeque in Germany with your friends. I was completely new to it and had my fist Barbeque with my lab mates here. It was fun!
This is something I would like to add:
Make the maximum use of the resources you get here. University libraries here are awesome treasure troves. Try to create a habit of visiting the library and enhancing your intellectual horizon.