An Erasmus+ adventure on two wheels
TU student Wiebke Hoffmann traveled sustainably to Norway and back for her semesters abroad
"I had seven flat tires on the return trip. That was my own fault, because I was too stingy to get a new coat for the return trip in pricey Norway." Wiebke Hoffmann looks back with a laugh on her rather bumpy journey from back home from her exchange studies in Trondheim. In the meantime, the biology and chemical engineering student has arrived back in Braunschweig and can only chuckle about the series of failures during her 2,550-kilometer bike tour.
Saying goodbye in stages
In the winter semester of 2022/23 and the summer semester of 2023, Hoffmann studied at the Norwegian University of Science and Technology in Trondheim (NTNU). The student is an outdoor fan and therefore didn't really have to think twice about the destination for her study abroad trip: Scandinavia. The cool temperatures and the many outdoor activities were just what she was looking for. After submitting her bachelor's thesis Hoffmann started her trip to Norway – by bike, because she is a passionate cyclist and comes from a family that loves doing bike tours. So it was all the nicer for her that her siblings and parents accompanied her on the journey for a bit. "That way, I was able to slowly say goodbye to my family on our tour on the Eurovelo 3 in Denmark, because it is indeed a special experience to be so far away from home for so long," she recalls.
Her tour took Hoffmann from her hometown of Oldenburg across Denmark to Frederikshavn. From there, she took the ferry to Oslo. The TU student cycled around 60 to 80 kilometers per day. She planned the stages from day to day and usually set up her tent spontaneously at campsites. "It was a great tour and I was really lucky with the weather," Hoffmann says. "In Norway, I biked for two more days, but then had to take the train for the last stretch to be in Trondheim in time for my language course," she reports. Her luggage was sent in two packages by mail.
Campus with feel-good atmosphere
Her exchange studies at the NTNU Trondheim began with an intensive Norwegian course to learn the basics of the language. Nevertheless, Hoffmann says, English was her main everyday language later on. This was partly due to the "Erasmus bubble" – exchange students usually spend more time with each other than with local students – and also to the Norwegians' excellent knowledge of English. The courses Hoffmann took in Trondheim were also taught in English.
The NTNU campus, which is located centrally, not only convinced the student because of its easy accessibility by bike, but also offered many amenities for students: "I had the impression that a lot of emphasis is placed on the well-being of the students. The common rooms for studying or group work were very comfortably furnished. They had beanbags, sofas, ping-pong tables and foosball tables. We were also able to use a 3D printer for free and try our hand at being creative." She has also noticed differences in her studies during the examination phase. Not only does Trondheim have its own building just for exams, but the exams are also more relaxed in terms of time, according to the exchange student's impression.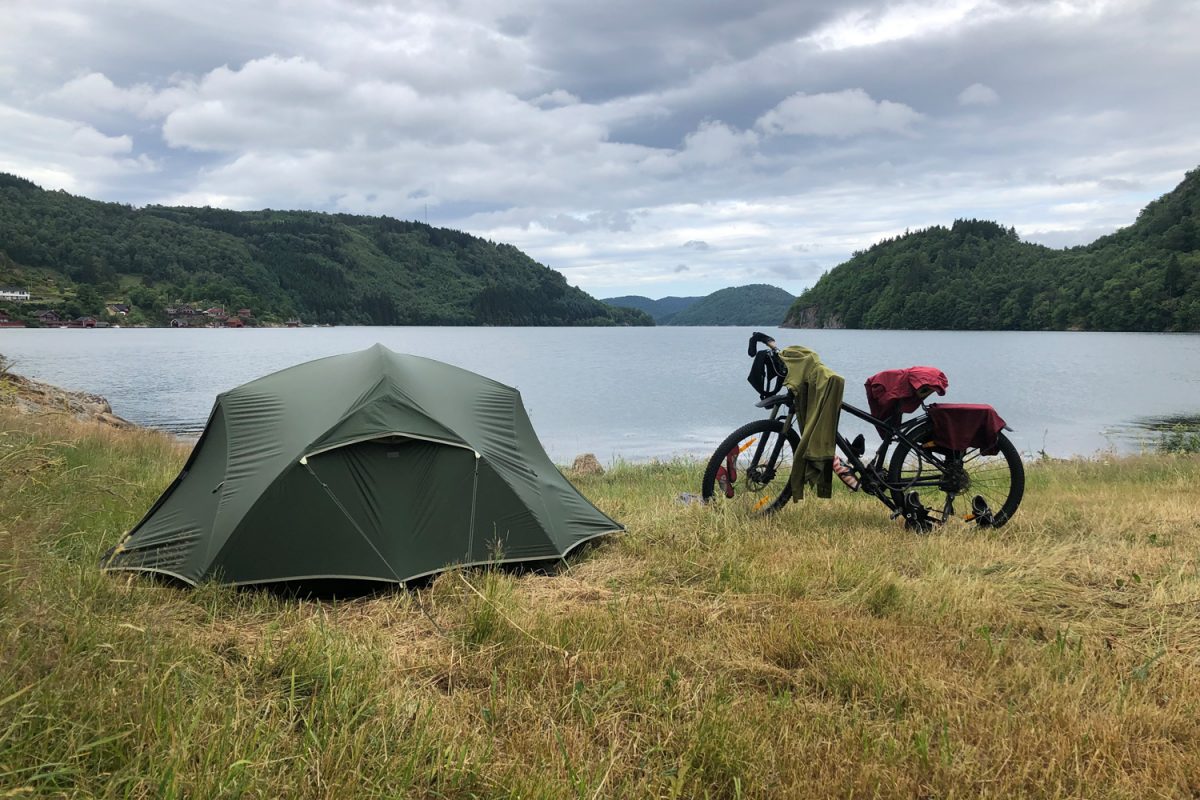 Sleeping place with a view! On this day I was allowed to pitch my tent on a private meadow directly at the water after a long tour in the rain. Photo: Wiebke Hoffmann/TU Braunschweig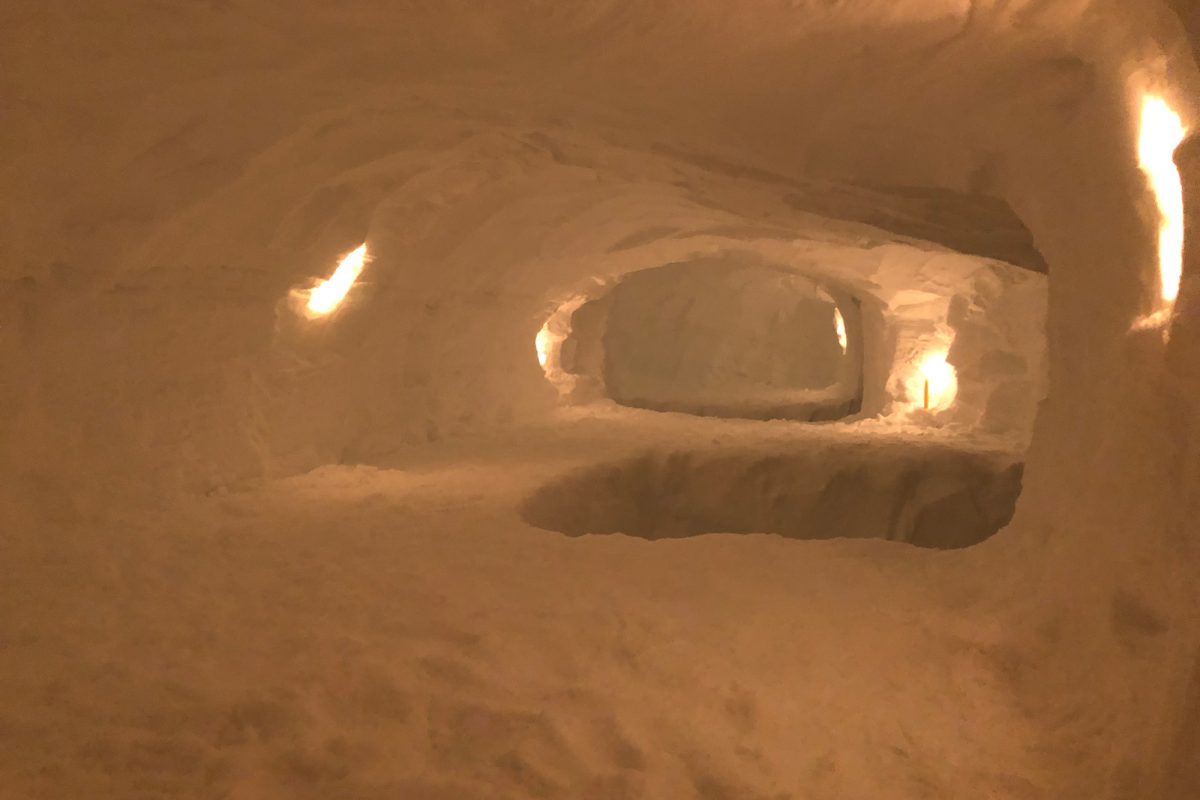 Here we went on a weekend trip with the Ski og Fjellsport group of the Unisport. As an accommodation we built ourselves a snow cave and also went exploring with the Fjellski. Photo: Wiebke Hoffmann/TU Braunschweig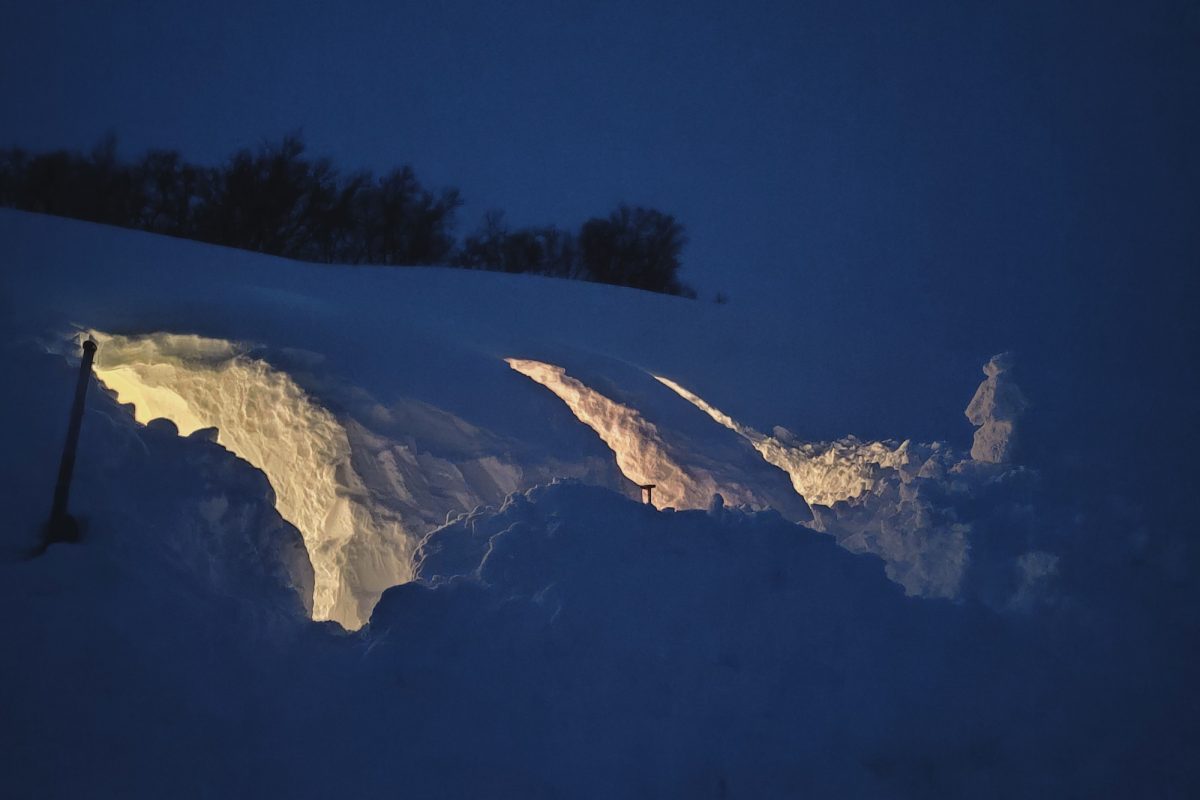 This is how the whole thing looked from the outside ... Photo: Wiebke Hoffmann/TU Braunschweig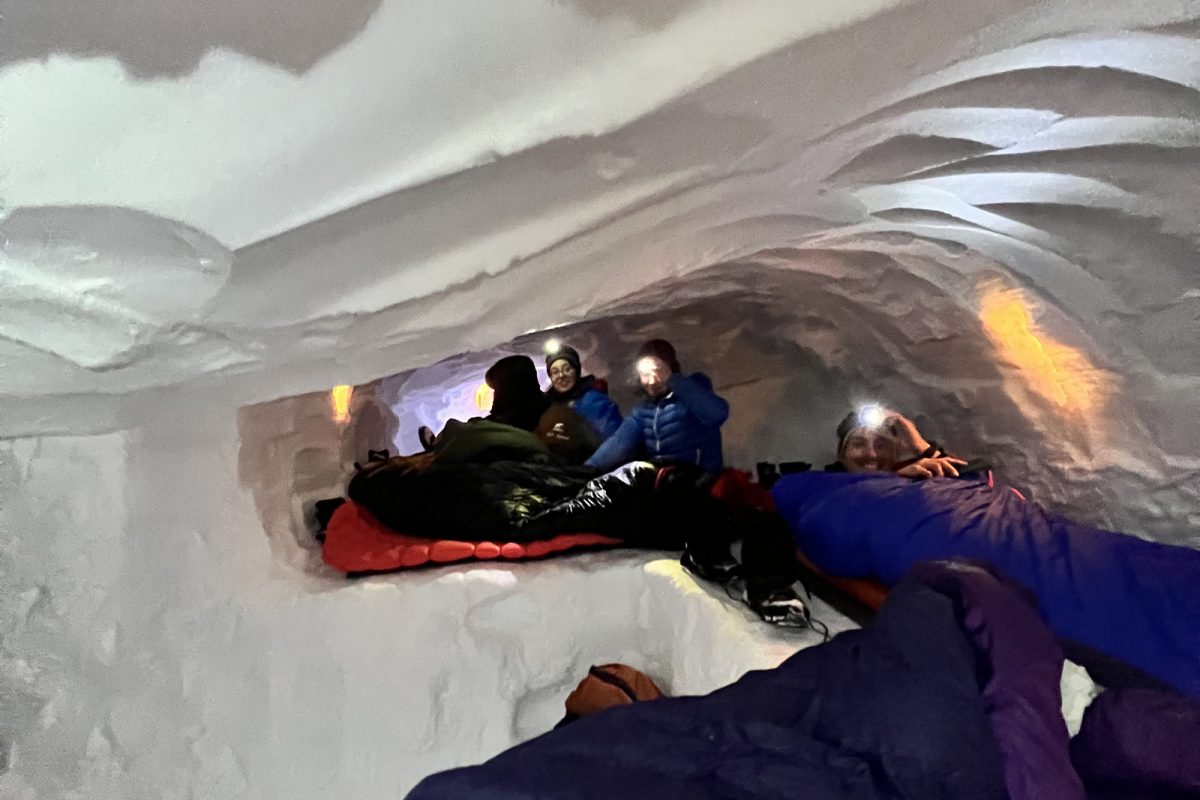 ... and like this from the inside. Photo: Wiebke Hoffmann/TU Braunschweig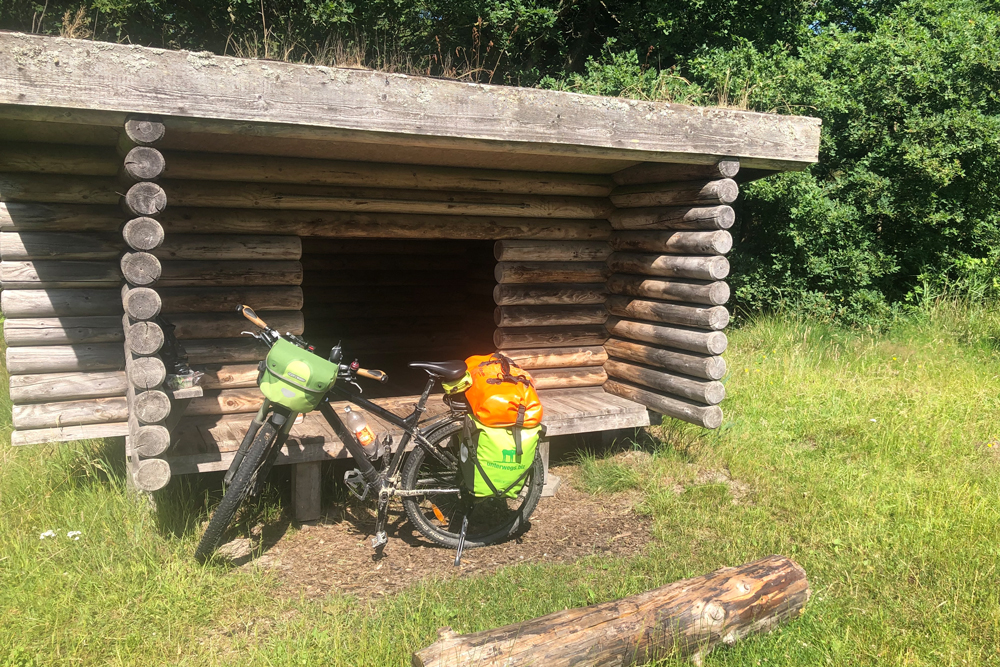 In Denmark I often slept in shelters. The shelters are spread all over Denmark and even have running water and a toilet nearby. Since there is no everyman's right in Denmark like in the other Scandinavian countries, the shelters are a great place to sleep. Photo: Wiebke Hoffmann/TU Braunschweig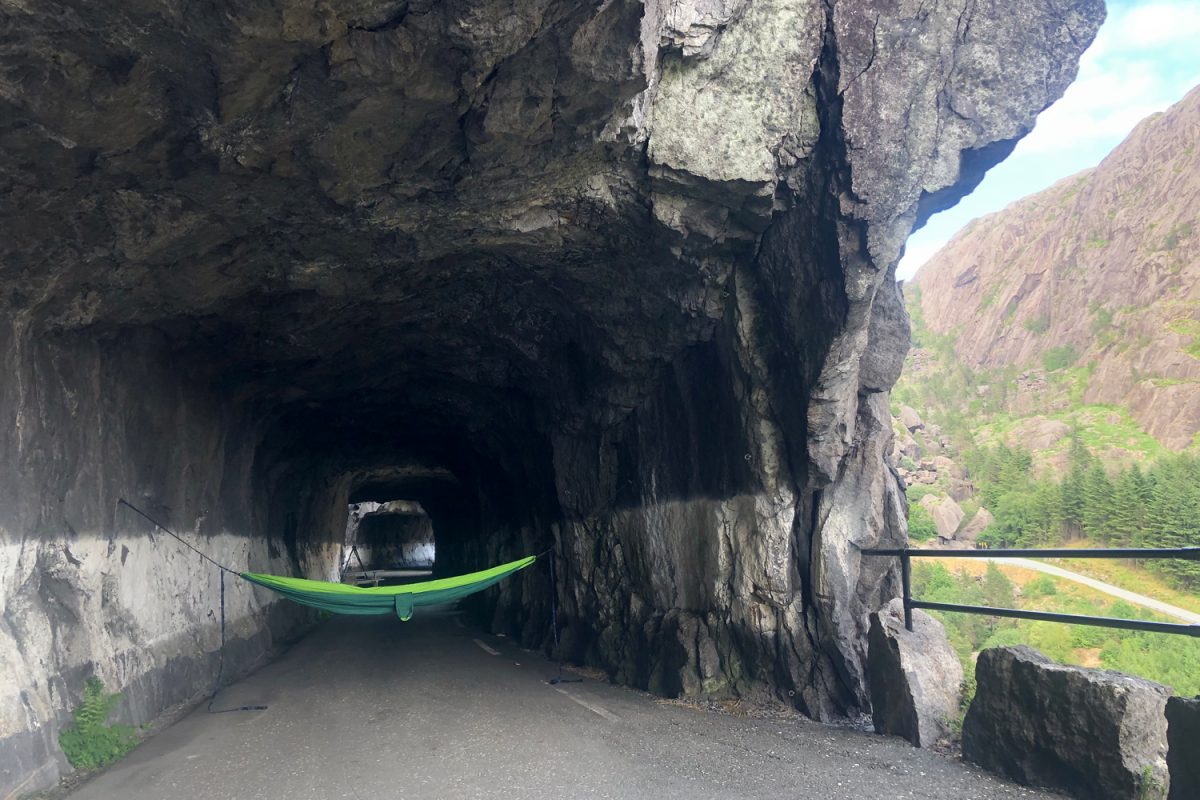 The "Tunnelstuo" (tunnel room) is created in a disused tunnel and offers a variety of attached eyelets. Perfect to spend the night there in a hammock. Photo: Wiebke Hoffmann/TU Braunschweig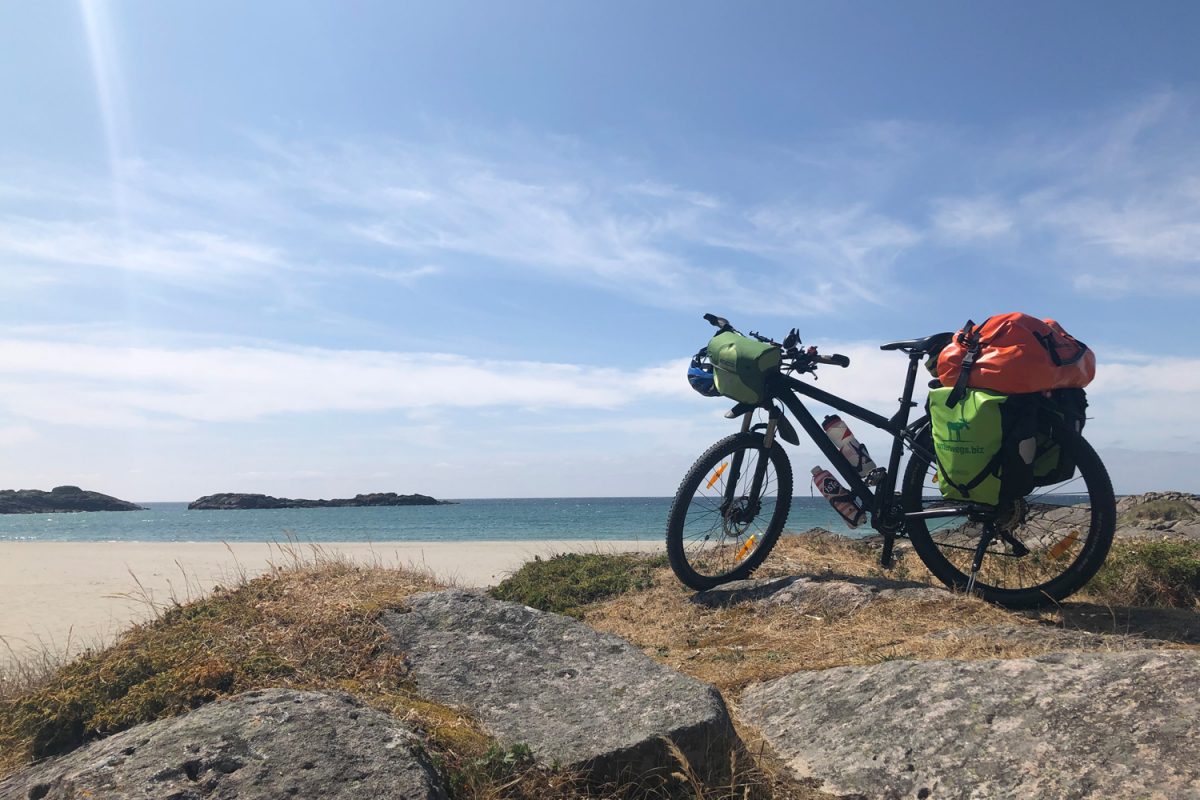 The nature in Norway can be suprising: Up here (near Sirevåg) there are also fine sandy beaches with turquoise water and sunshine. Photo: Wiebke Hoffmann/TU Braunschweig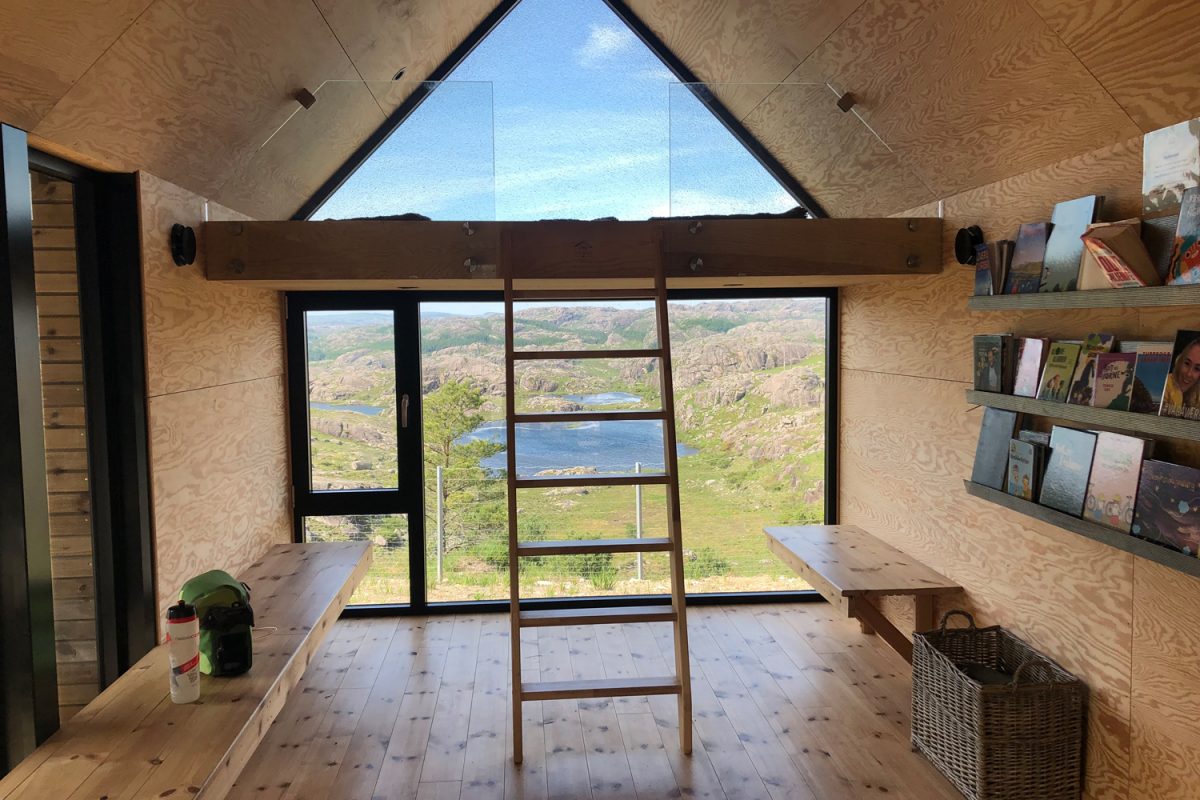 One of 22 "Dagsturhytter" (day tour cabins) in Rogaland province with impressive views. Unfortunately, sleeping in these cabins is prohibited. But for an extended break they are highly recommended. Photo: Wiebke Hoffmann/TU Braunschweig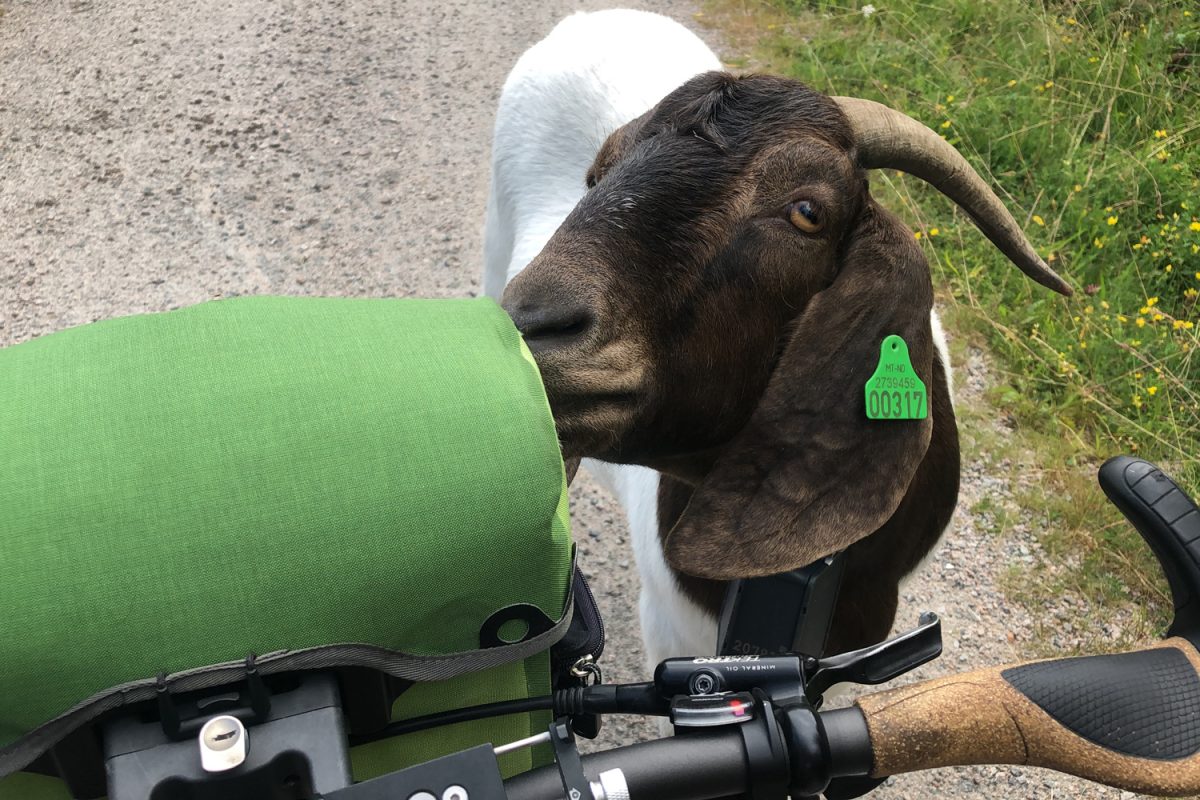 Along the road, you make many new friends - even animal ones. Photo: Wiebke Hoffmann/TU Braunschweig
No time for being homesick
Hoffmann's expectations of the study abroad programme were fulfilled off campus as well: from cross-country skiing to Ultimate Frisbee to spending the night in a homemade snow cave including watching the northern lights – many new activities were on the agenda. Nevertheless, studying abroad also comes with challenges: "You're on your own and have to jump over your own shadow, for example, to reach out to other students and make new friends," she reports, while concluding: "For me, it was absolutely worth it. I grew personally from it and would definitely recommend an exchange study!" There wasn't even really time for being homesick, she says, because in addition to her studies, Hoffmann was involved in a student initiative and traveled within Norway on weekends, for example to the Lofoten Islands.
Return trip with obstacles
And so it happened that two semesters at NTNU Trondheim almost suddenly came to an end and the bike was prepared for the return trip. At the seventh flat tire at the latest, Hoffmann regretted a little that she had spared the money for a new coat. Moreover, the brakes were no longer working. New brake pads had to be installed while Hoffmann was still cycling through Norway. And on the windiest day of the return trip in flat Denmark, the ball bearing of the pedals finally broke – a helpful Dane helped out with a spare part. But all that didn't ruin the fun of the adventurous trip for the student.
All in all the return trip to Oldenburg took a total of 29 days. But why the effort, actually? "Besides the fun of cycling itself, the environmental aspects of traveling also matter to me. I think it's great that with Erasmus+ Green Travel you are supported for a sustainable journey, even if the amount given is still quite small. Many other exchange students came to Trondheim by train. You can already see a change of mindset there." In total, the student covered 2,550 kilometers by bike on her round trip to the exchange program, and the next bike trip is already planned. Before returning to TU Braunschweig for her master's degree in October, Wiebke Hoffmann will travel through Austria by bike.