Mail from … Braunschweig
Exchange student Kevin Almora from Mexico shares insights about his stay at TU Braunschweig.
General Information
This is what I do in Braunschweig:
I am in Braunschweig doing an individual research stay for my Master's thesis project. My home University is the Universidad Nacional Autónoma de México (UNAM) in Mexico City. During my stay at the Institute of Geophysics and Extraterrestrial Physics (IGEP) of TU Braunschweig, I am collaborating with Professor Matthias Bücker and his team in the processing and analysis of geophysical data from my study area in Mexico. I am also participating in geophysical field measurements here in Braunschweig, and in various other activities with the entire IGEP. In January, I will also visit the Applied Geophysics group of Adrián Flores Orozco at TU Wien, who will take me out into the field, too. So, everything has been very interesting and exciting so far!
How long will you stay in Braunschweig:
I will be here for a total of 3 months (from November 4 of 2022 to January 22 of 2023).
That's why I decided to stay at TU Braunschweig:
I decided to visit TU Braunschweig because my supervisor at the UNAM, Dr. Óscar Escolero, told me about his contact with Matthias Bücker and his research focus on electrical methods, which is very relevant to me and my  Master's thesis project. By chance, Matthias Bücker was in Mexico City at that time and I was able to meet him in person. He was very kind and told me that he would be glad to receive me at the IGEP to work with him.
What would you like to do after your stay and can you imagine staying in Braunschweig?
After my experience at TU Braunschweig, which has been very good, I am considering the possibility of coming back later to do a PhD at the IGEP. I would really like that!
Local life
This is how I live in Braunschweig:
I live in a single apartment near the centre of the city. It´s the very nice and cozy place of a PhD student from the very same Applied Geophysics group, who is doing a research stay, too, during these months. That´s why her place was free for me.
What is the difference between studying or researching in Germany and in your home country?
Here, I feel more comfortable in my working space, because I have a very nice office and I share it only with one partner. In Mexico I shared a smaller office with more partners. Another thing is that there is a very good balance here between your time working and your everyday life, in Mexico it is more normal to work more than your working hours.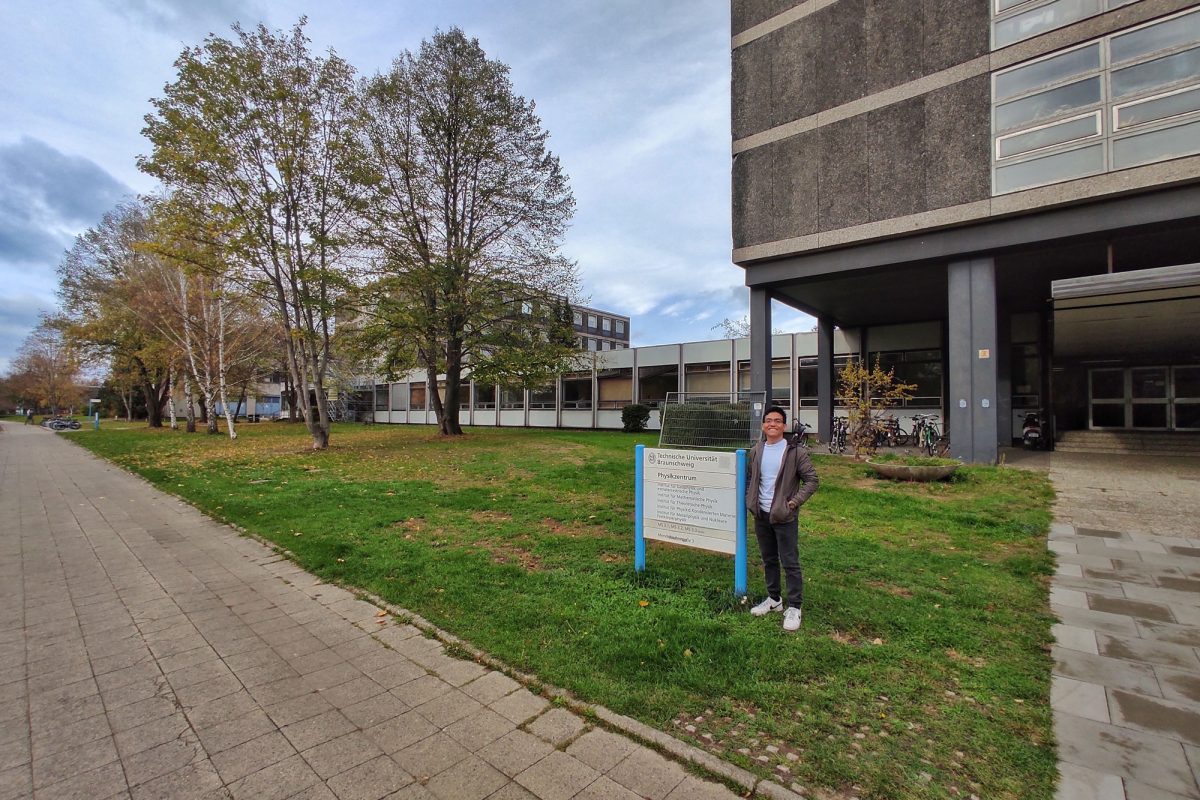 My first photo in Braunschweig, in front of the Institute of Geophysics and Extraterrestrial Physics. Photo: Kevin Almora/TU Braunschweig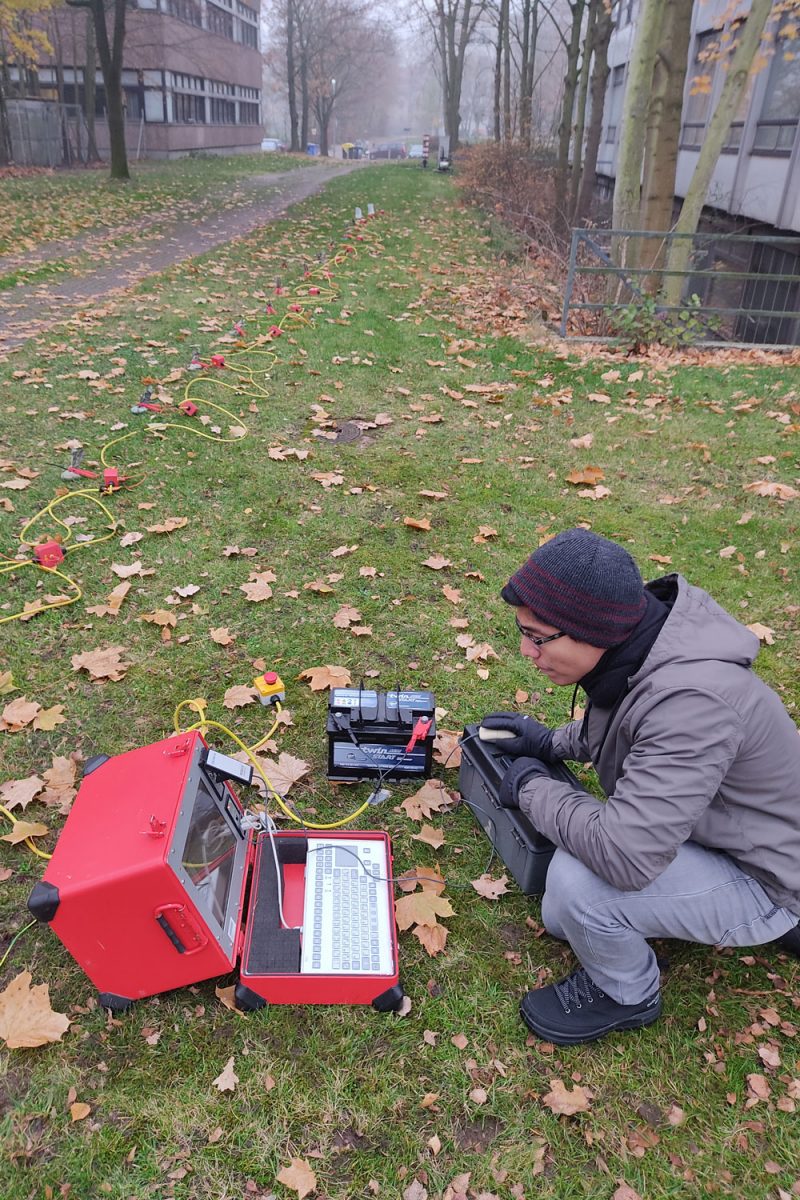 Making some field measurements with a geophysical equipment. Photo: Kevin Almora/TU Braunschweig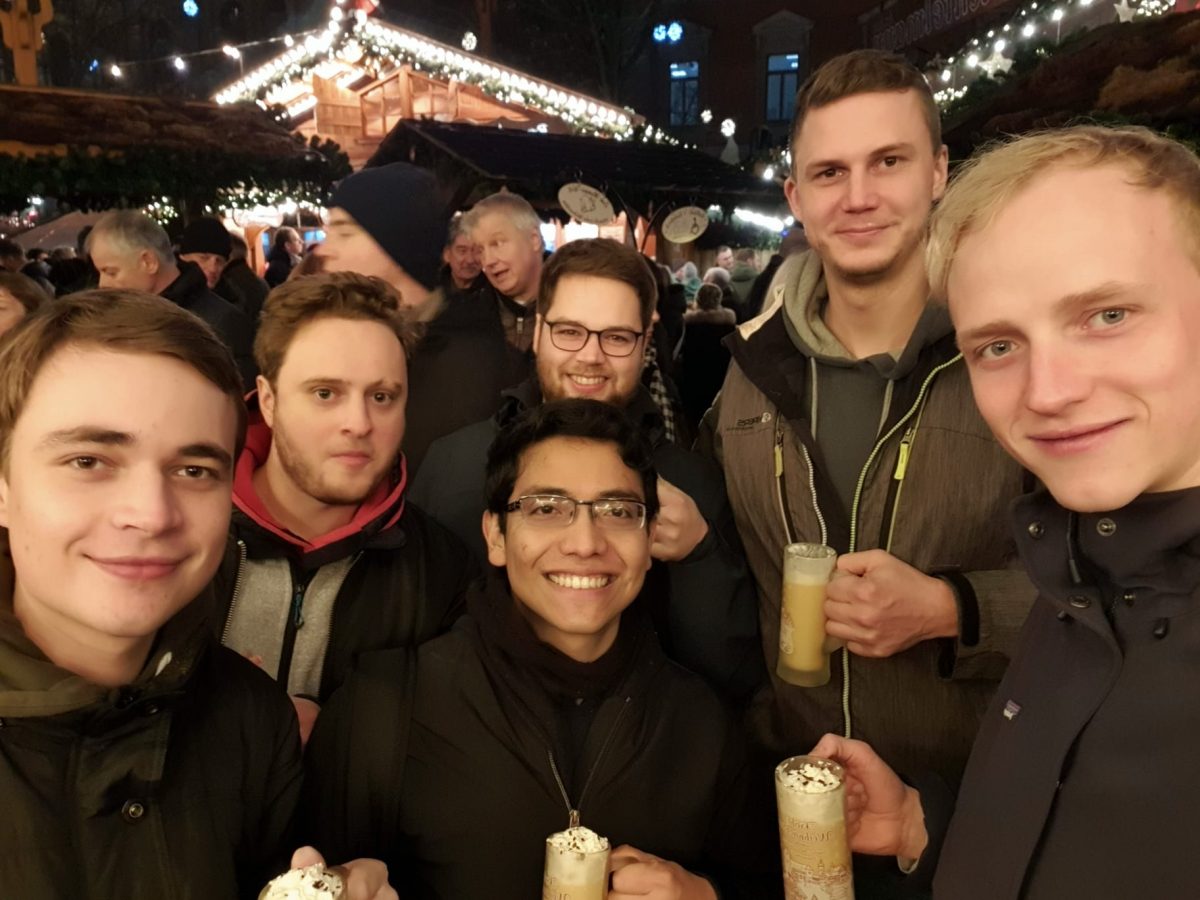 Enjoying the "Braunschweiger Weihnachtsmarkt" with good colleagues and friends. Photo: Kevin Almora/TU Braunschweig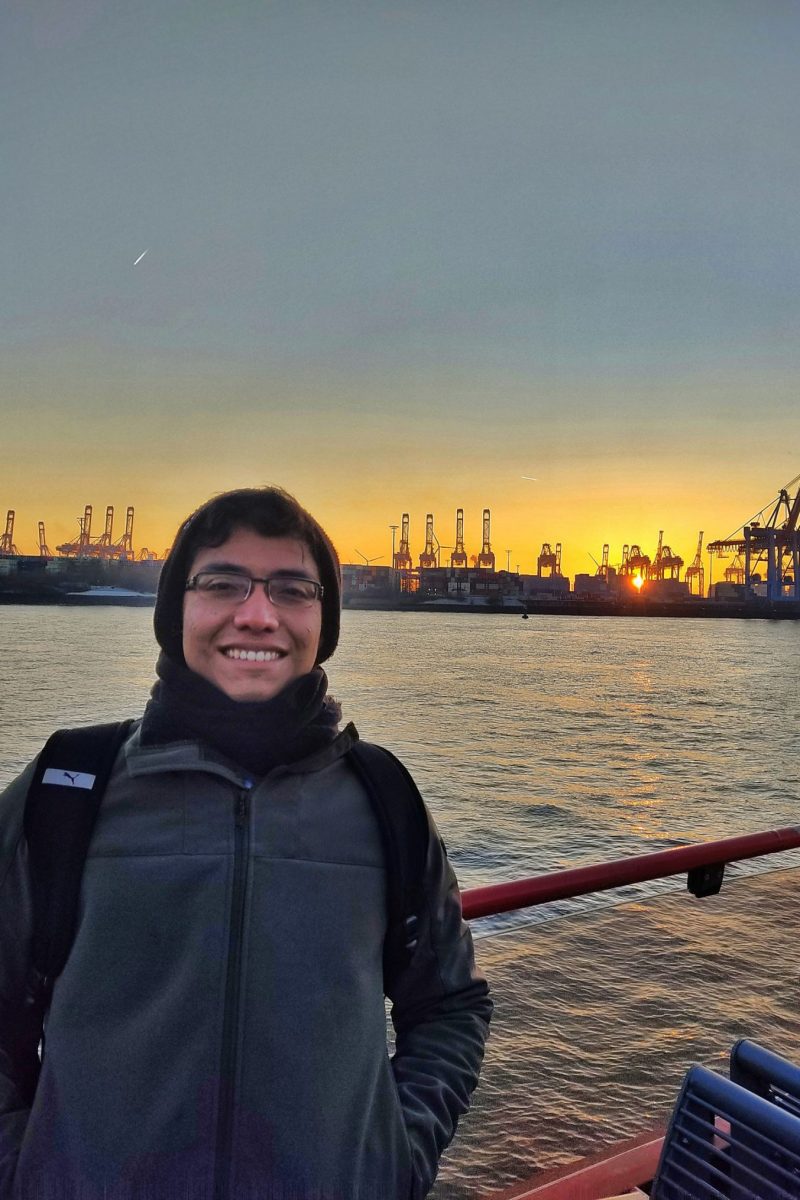 A memory of my visit to the beautiful port of Hamburg. Photo: Kevin Almora/TU Braunschweig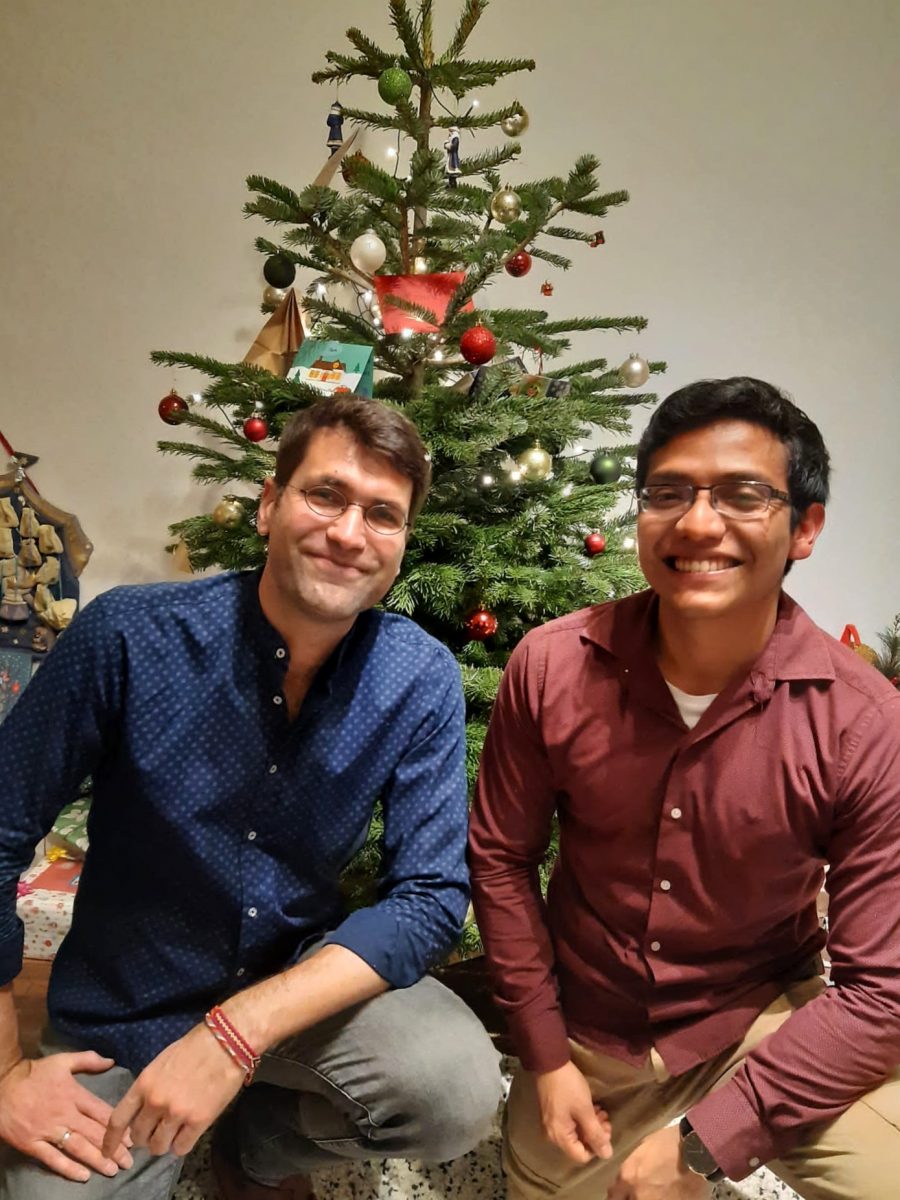 Prof. Matthias Bücker and me at Christmas Day. Photo: Kevin Almora/TU Braunschweig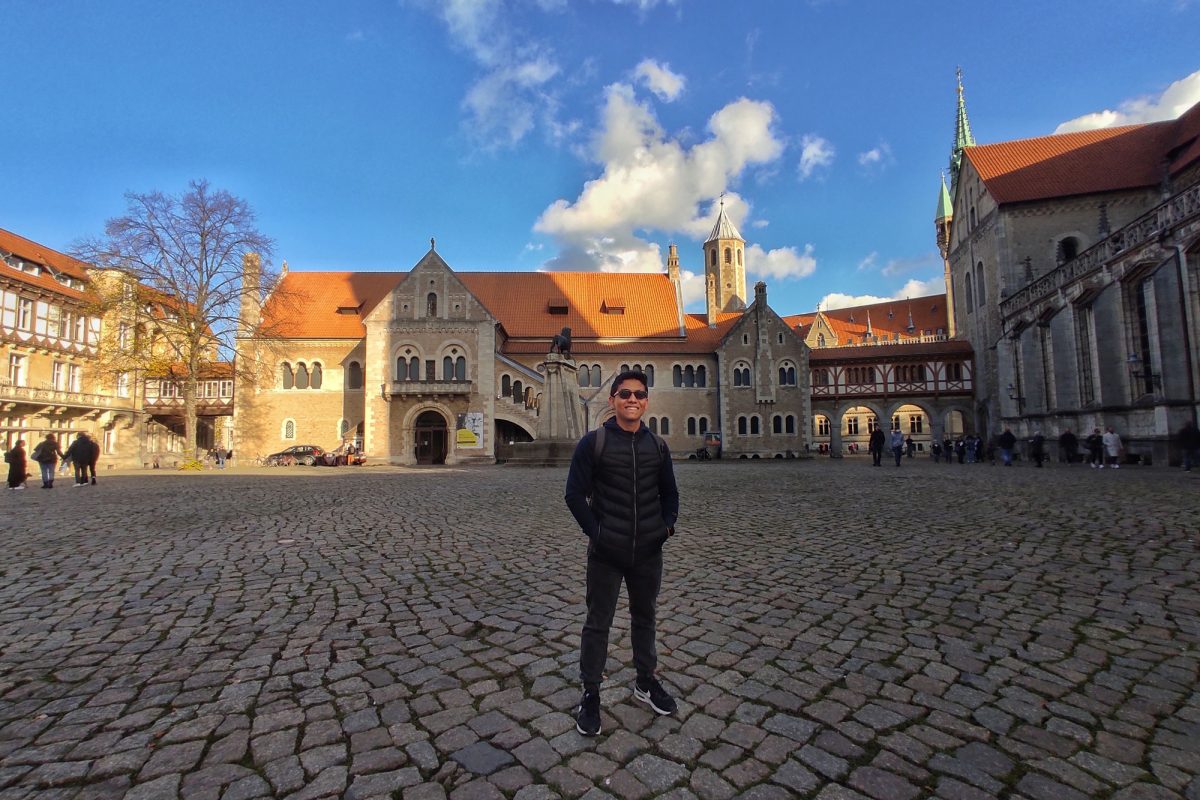 That's me in front of the Dankwarderode Castle. Photo: Kevin Almora/TU Braunschweig
What is the difference between everyday life in Germany and in your home country?
The security is one of the main differences for me. Here, I feel safe walking in the streets at any hour, in Mexico this is different, because you need to be careful late at night. Also, the weekends here feel very calm, almost everyone is at home. In Mexico people usually go out on weekends.
That's what I learned here in the first three days:
A lot of people use bikes. And you need to be careful and respect the bike lanes.
Almost everything (shops, cafes, restaurants) is closed on Sunday.
Public transport is very punctual, just like the people.
The biggest challenge during my stay so far has been …
Adapt myself to the weather, the cold and the few hours of sunshine. I had to buy thermal clothes and shoes. Many experiences here have been new, but fortunately I have always had people who could help me.
What I will take home with me from here:
All the experience. One of the most important "souvenirs" is that I improved my basic German. And also that I want to be more organized with my work hours like the German people.
Good to know
This is my tip for other international students or academics who are planning a stay abroad in Germany:
Try to learn at least a little bit of the German language. Most of the people do speak English, but for some occasions knowing some words in German can be very helpful.
In my opinion, this is something that you should definitely try out in Braunschweig/Germany:
The "Franzbrötchen" is so tasty! It is a soft and sweet bread typical of the area around Hamburg. In December, it is a must to visit the Weihnachtsmarkt in Braunschweig and have some cups of "Glühwein", which is basically hot wine with sugar, orange and spices.
This is something I would like to add:
Learning, getting to know many people, travelling and enjoying everything and everyone – living in Germany has been a great experience.