Career choice without role clichés
The Future Day 2022 at TU Braunschweig
Just being curious and trying out the laboratories, workshops and lecture halls for a day – that's what pupils could do at TU Braunschweig on 28 April. For the first time in two years, the Future Day took place in the presence of the students. A total of 211 pupils gained an insight into the various fields of study and work at over 20 institutes and facilities of our university. The nationwide day of action was also intended to break down gender-specific thinking in later career choices.
The participating institutes and facilities of our university had prepared a wide and varied range of activities for Future Day 2022. At the Clusters of Excellence SE²A – Sustainable and Energy-Efficient Aviation, for example, girls learned about aircraft engines and flight simulators and explored the flight characteristics of homemade paper aeroplanes. Boys, on the other hand, learned how medicines are created at the Institute of Medicinal and Pharmaceutical Chemistry or could experiment with literature and media in the literature laboratory of the Institute of German Studies.
On Future Day 2022, children and adolescents in school years 5 to 10 were invited to get an idea of different professions that they would otherwise consider less often when choosing a career. In separate offers, girls and boys were to get to know "typical" professions of the respective other gender. 164 girls and 47 boys took part in the courses offered.
The Future Day is a nationwide campaign day for gender-sensitive career orientation and is managed by the "Initiative Klischeefrei" (Cliché Free Initiative) via the Federal Coordination Office. At TU Braunschweig it was organised by the Equal Opportunities Office in cooperation with the central facilities and institutes of the TU.
We accompanied some courses at the Research Airport with the camera: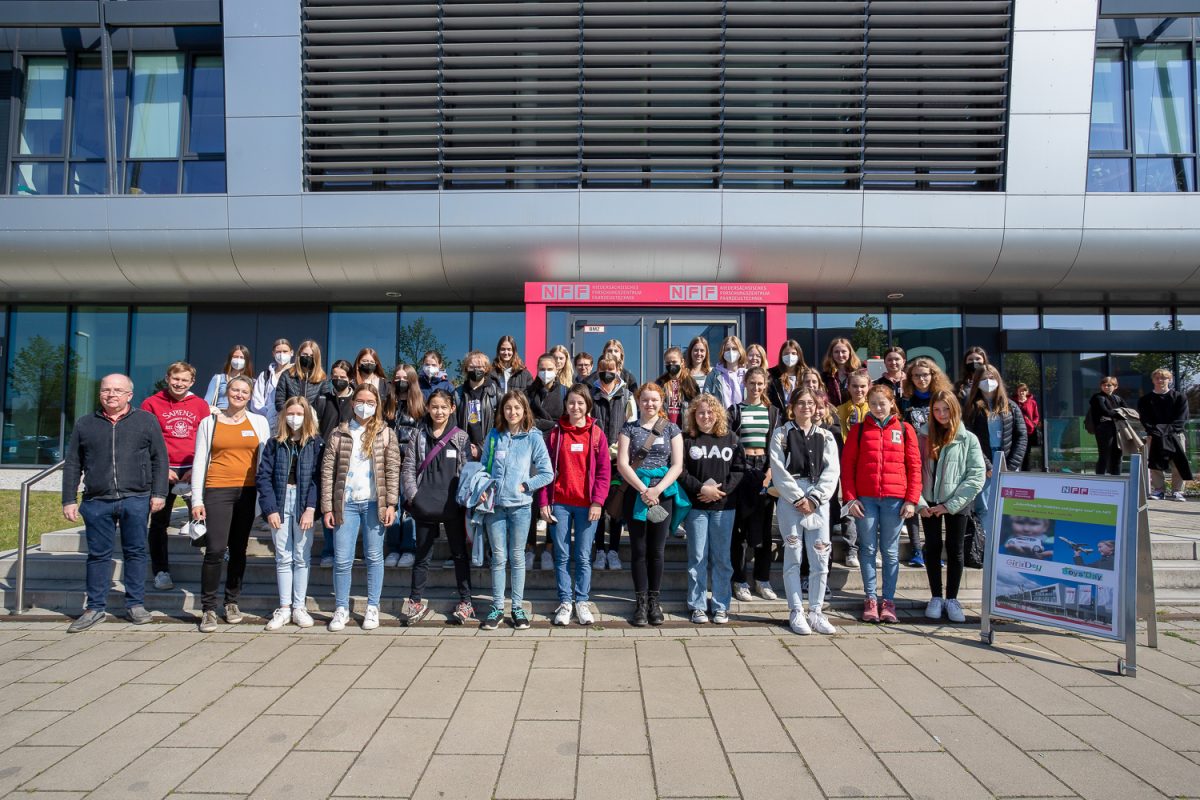 A total of 50 girls took part in the courses at the Research Airport. Photo credit: Max Fuhrmann/ TU Braunschweig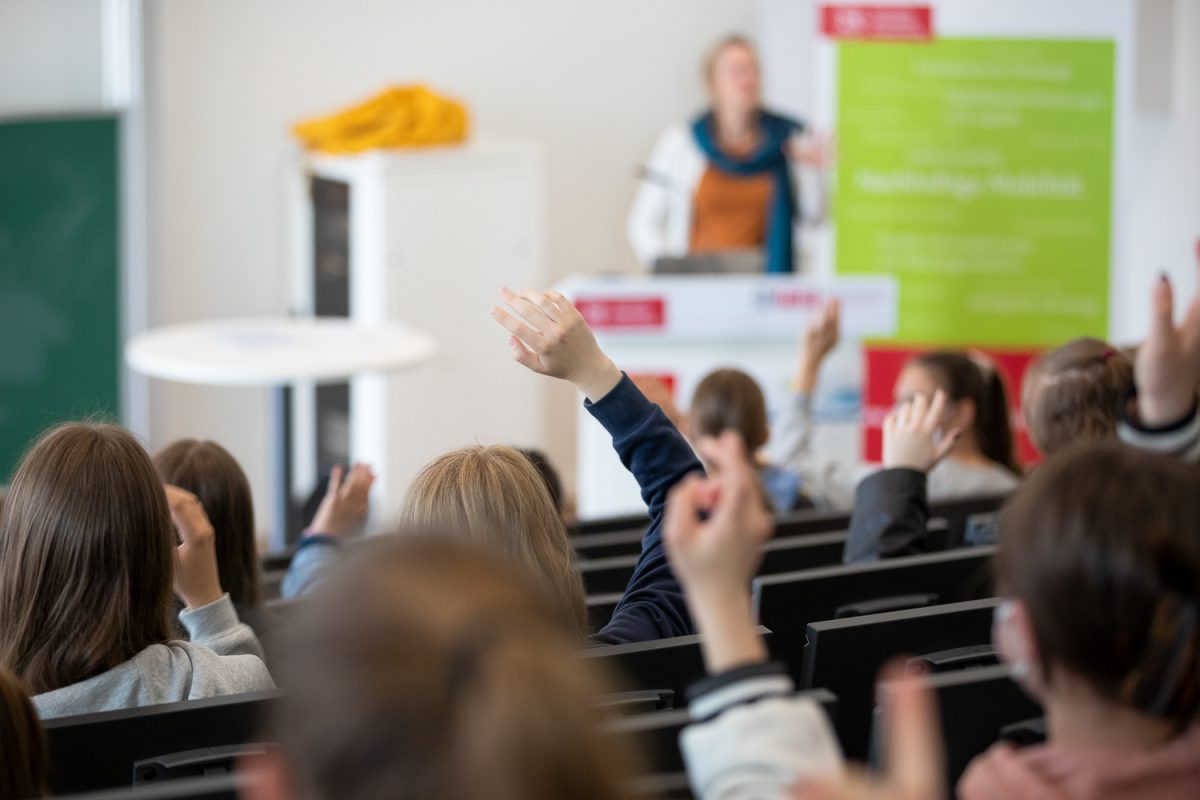 The Future Day started with a short welcome... Photo credit: Max Fuhrmann/ TU Braunschweig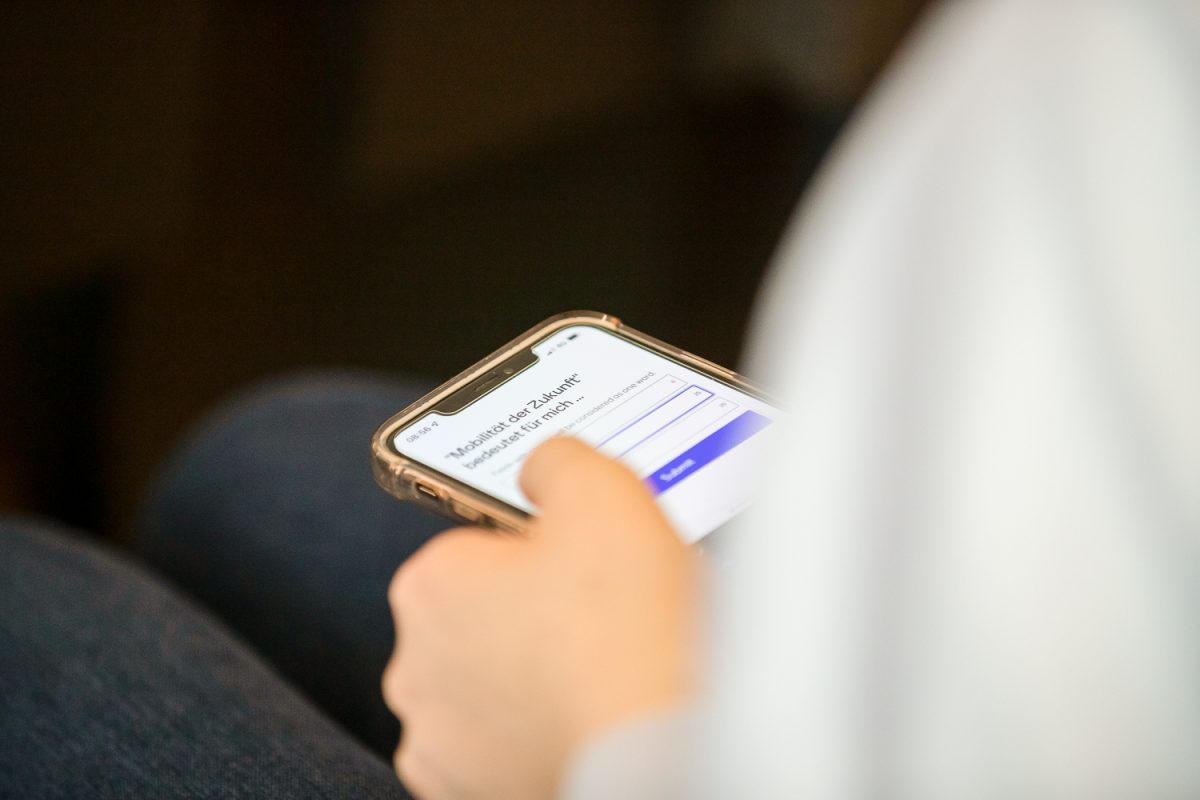 ... and a mobile phone survey to find out how the pupils imagine mobility in the future. Photo credit: Max Fuhrmann/ TU Braunschweig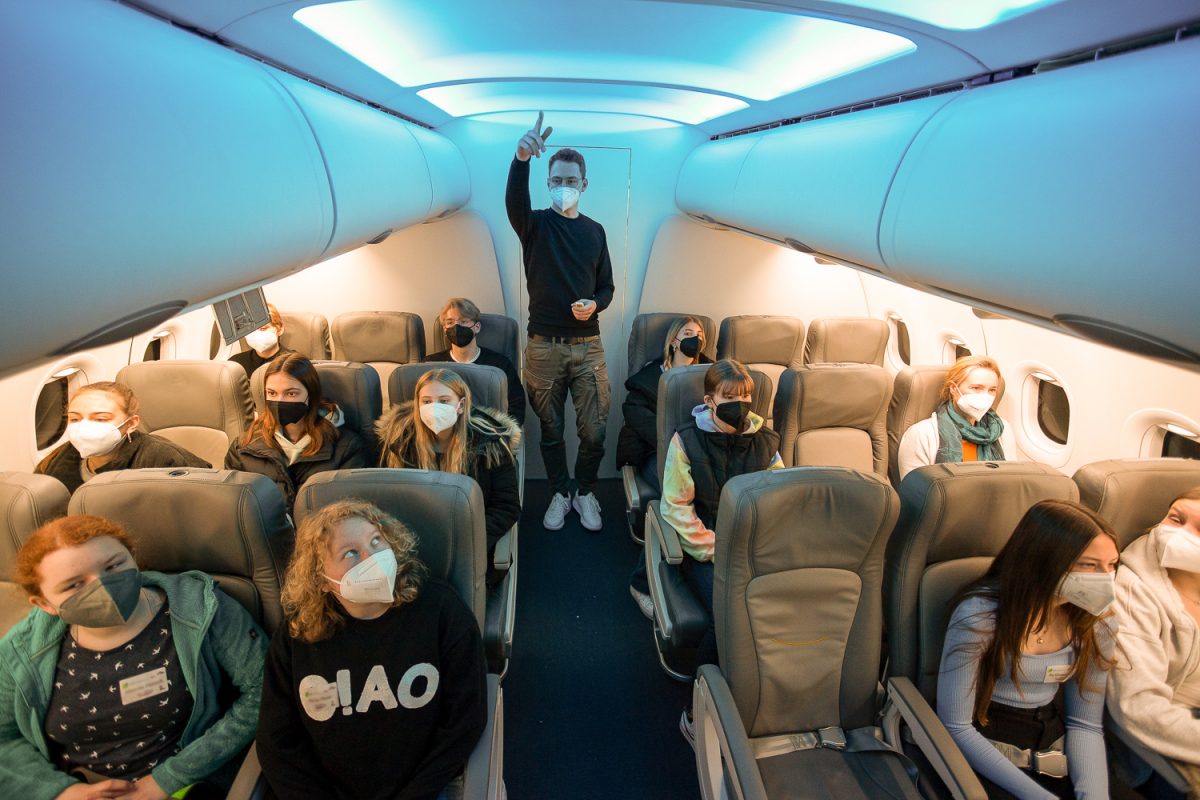 In the Institute of Flight Guidance, flight simulators and the different systems for the most realistic flight simulation possible were presented. Photo credit: Max Fuhrmann/ TU Braunschweig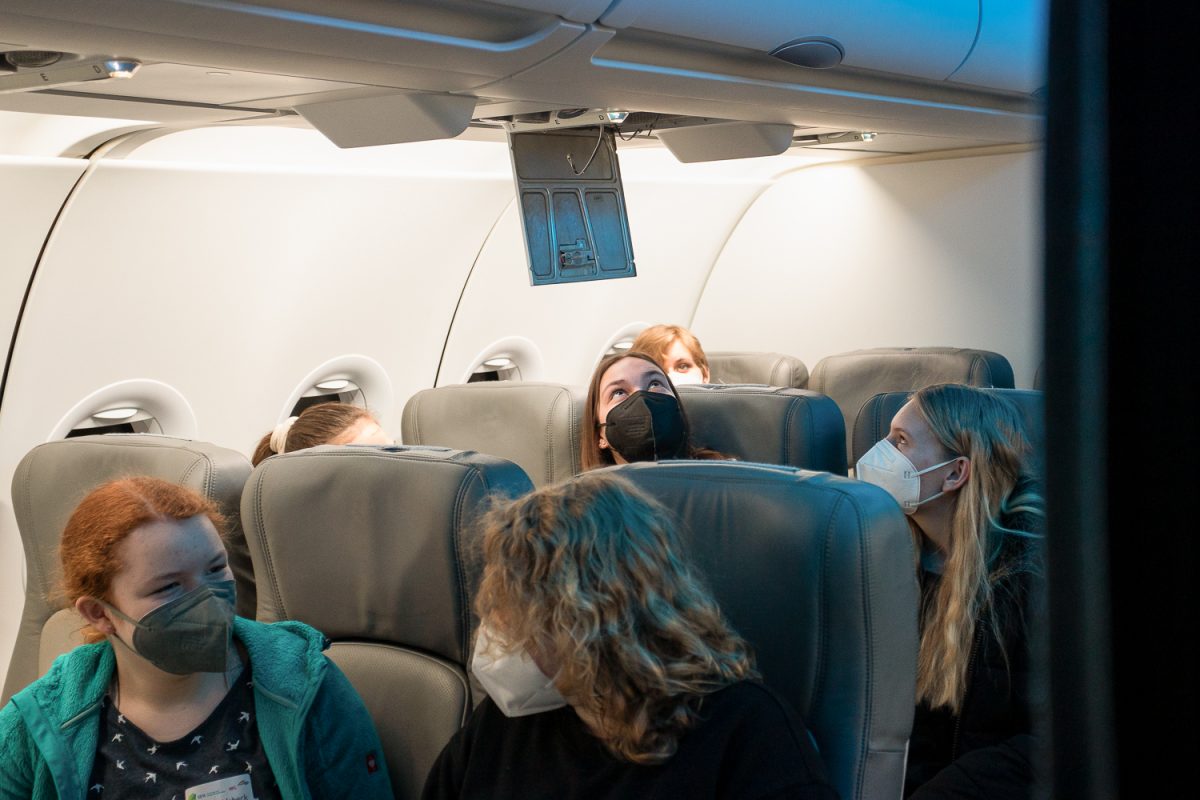 The individual systems of the CETRAS (Computer-based Education, Training and Research Aircraft) simulator were explained. The CETRAS is modelled on the widely used Airbus A320 commercial aircraft. Photo credit: Max Fuhrmann/ TU Braunschweig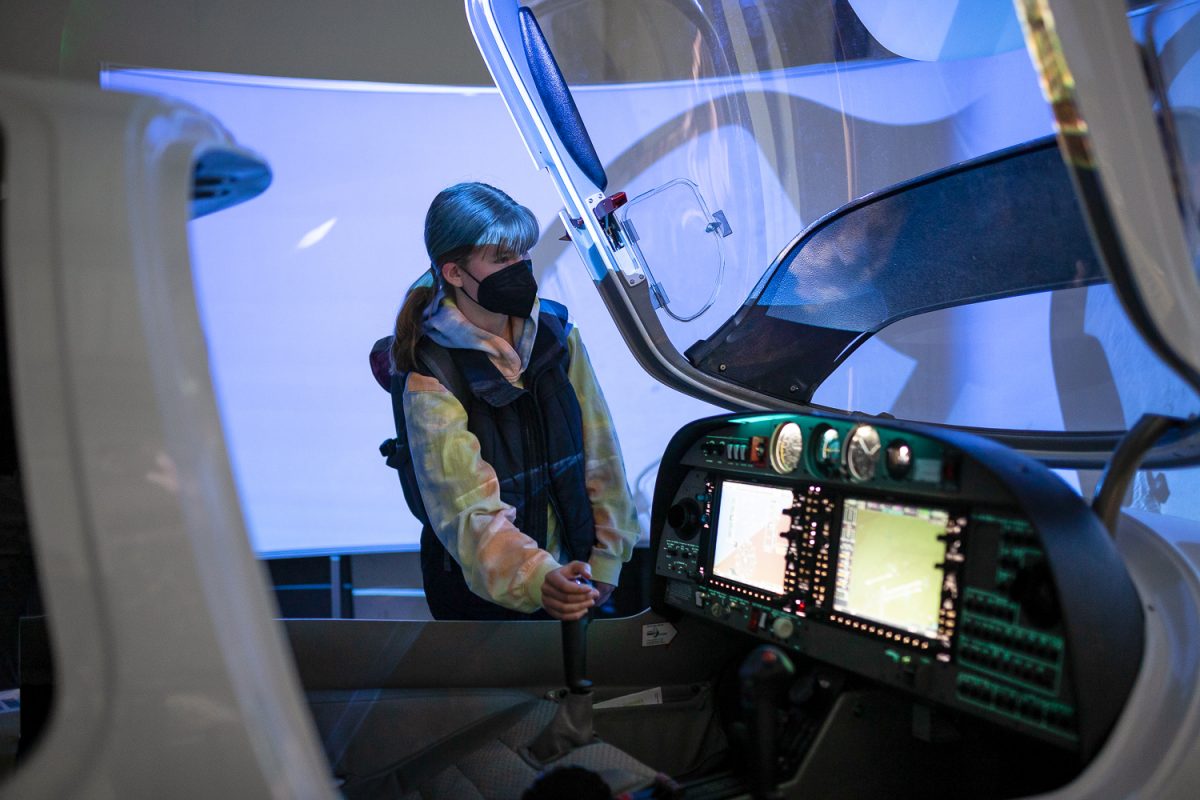 The schoolgirls were also allowed to take a look inside the cockpit during the courses. Photo credit: Max Fuhrmann/ TU Braunschweig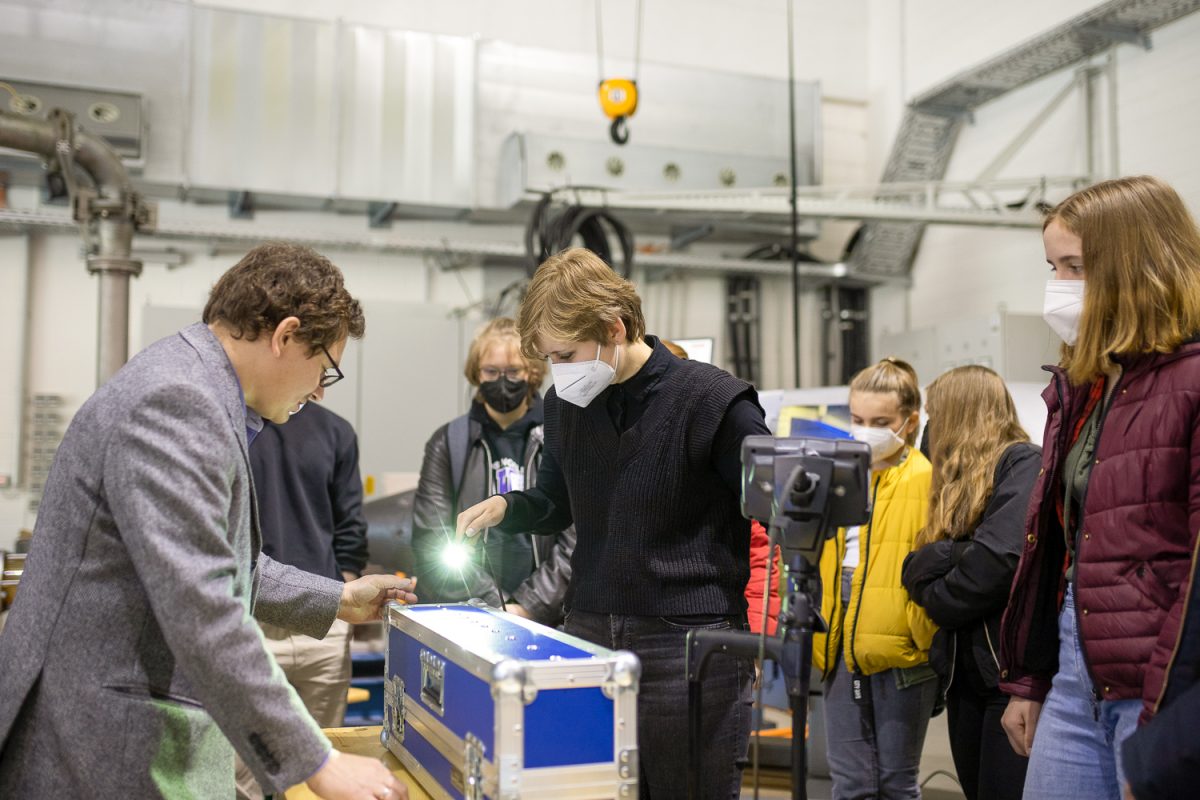 Simple components such as fans and blowers from turbomachinery research were examined carefully at the Institute of Jet Propulsion and Turbomachinery (IFAS). Photo credit: Max Fuhrmann/ TU Braunschweig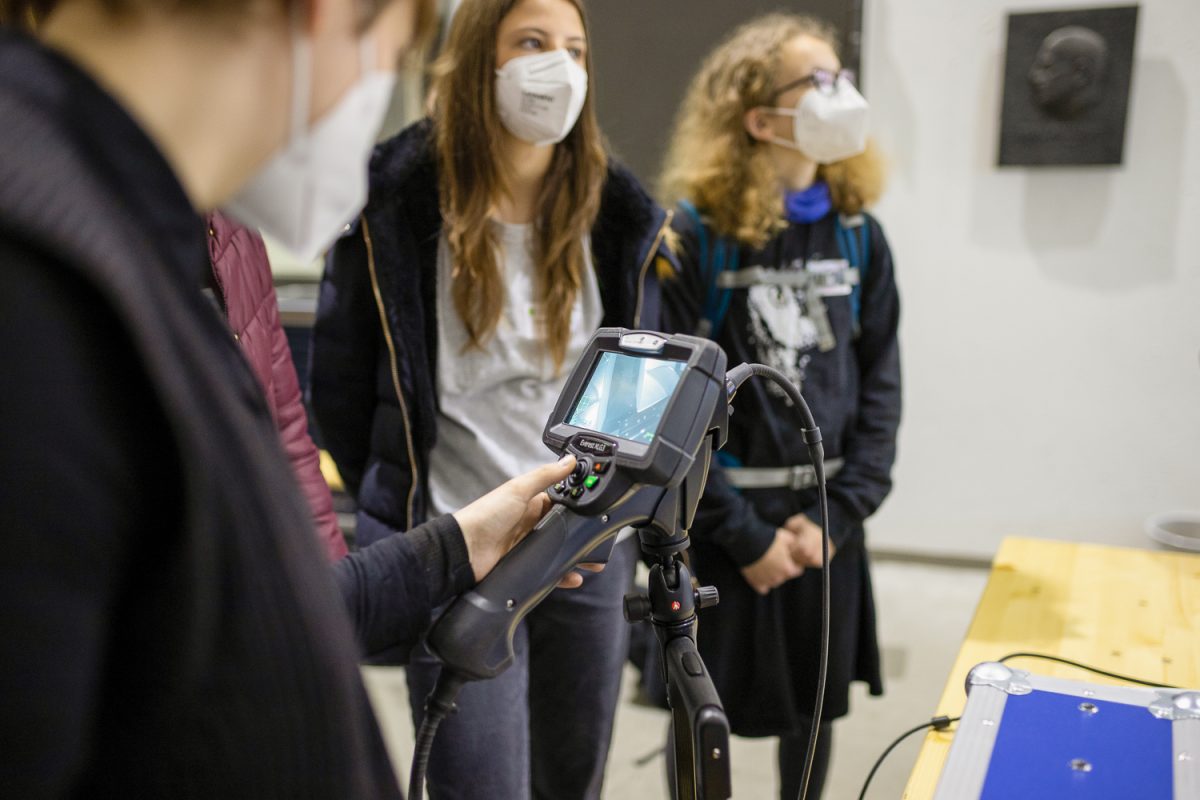 The girls were also able to learn how an aircraft engine works at IFAS. Photo credit: Max Fuhrmann/ TU Braunschweig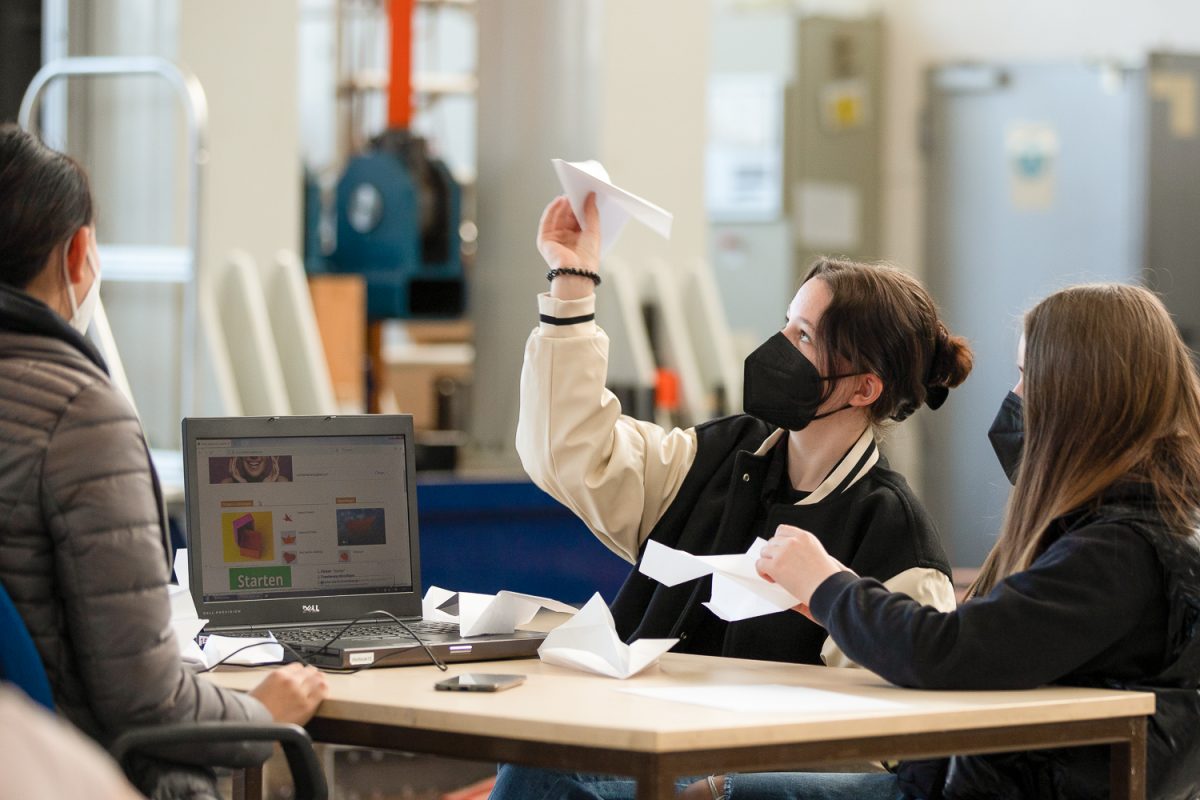 At the Institute of Aircraft Design and Lightweight Structures (IFL), girls could follow in the footsteps of the "Carolo Wilhelminchen" - the world's largest paper aeroplane... Photo credit: Max Fuhrmann/ TU Braunschweig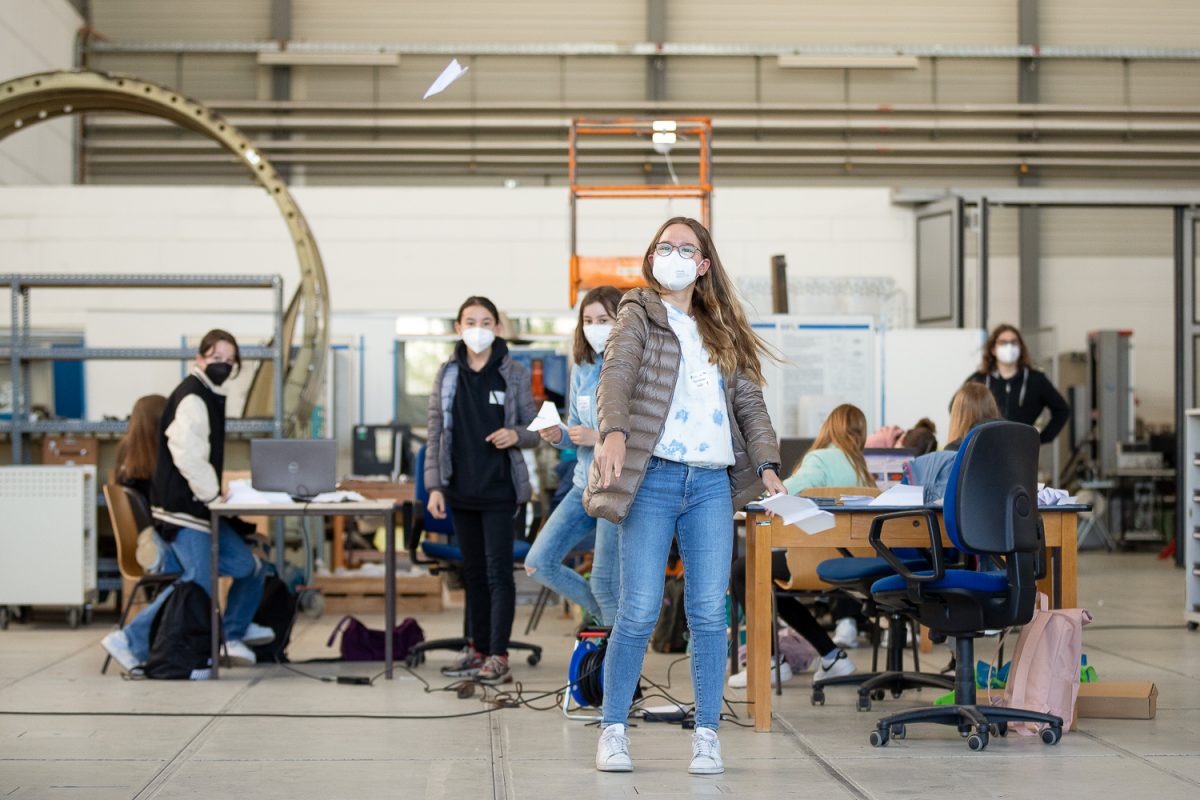 ...and let self-made paper aeroplanes fly. Photo credit: Max Fuhrmann/ TU Braunschweig