Mail from … Tonbridge
Bachelor student Leonard Lüer reports on his stay abroad in England
General Information
This is where I live at the moment:
Since October I have been living and working in Tonbridge, a small town in the county of Kent in the south-east of England. Only a short distance from London, a large part of the population commutes to work in the big city every day. You can be there within about three quarters of an hour. This makes Tonbridge very quiet and makes it feel smaller than it is.
This is what I do in Tonbridge:
I work as a foreign language assistant for German at a grammar school. My main task is to practise speaking freely with students in years 10 to 13. I usually work with small groups, which allows me to get to know everyone well.
The total duration of my stay is:
I will spend a total of eight months in England, from October to May. The exchange is taking place through the Foreign Language Assistance Programme of the Pedagogical Exchange Service.
This is why I decided to go abroad:
Apart from the fact that a stay abroad is compulsory for the Gymnasium English teacher training programme, I have been keen to live and work in another country for a long time. This programme gave me the perfect opportunity to go abroad for a longer period of time and to gain practical experience in teaching.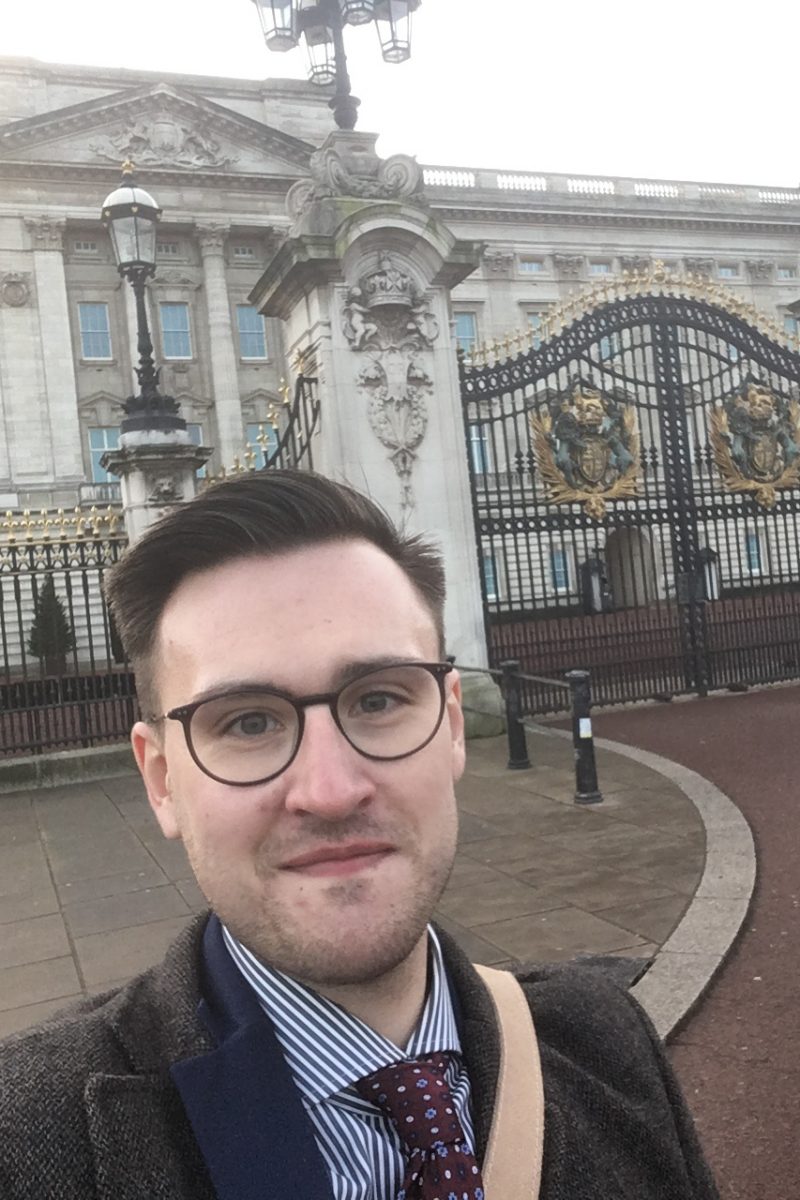 There wasn't much going on outside Buckingham Palace when I visited. That might have been because the Queen was not at home. You can tell because the British flag is flying. If the Queen is on site, the royal standard flies on the roof. Photo credit: Leonard Lüer/TU Braunschweig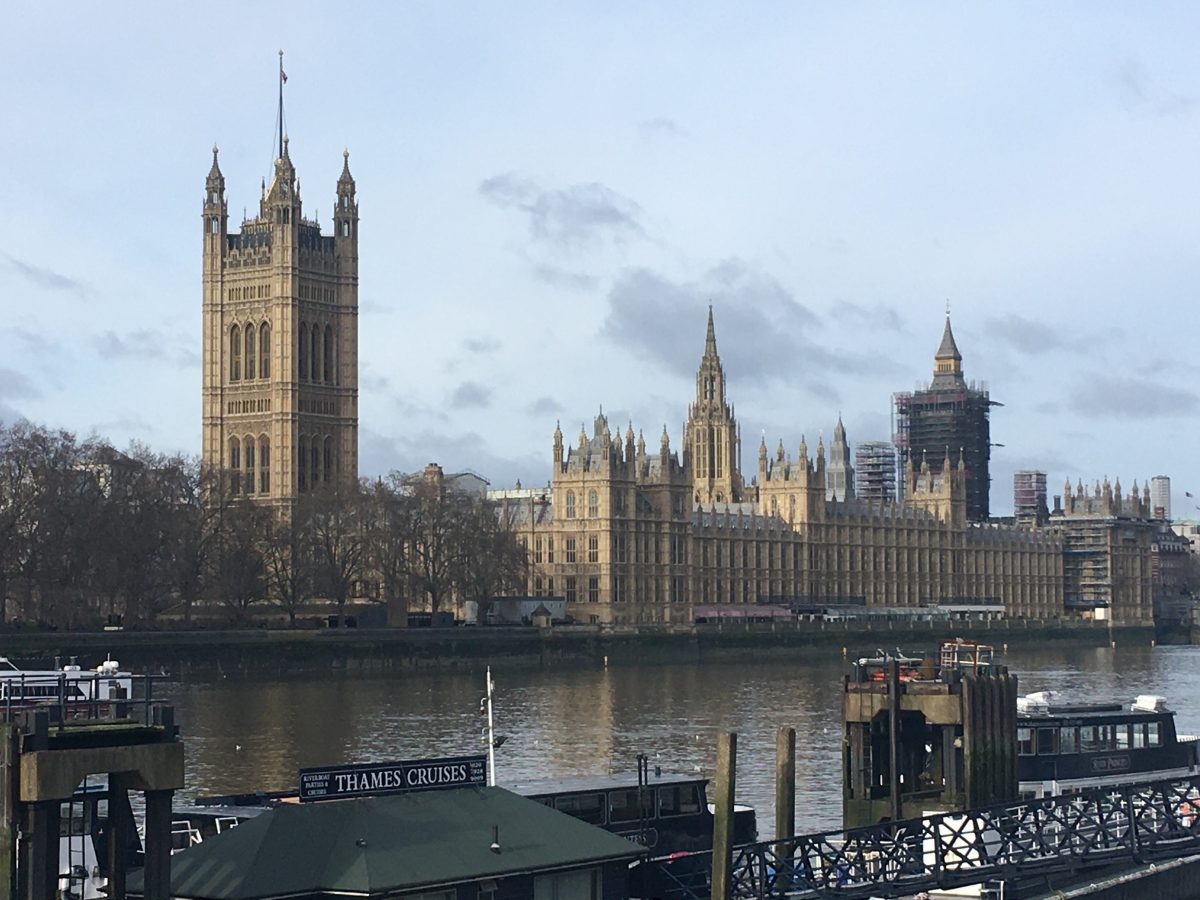 The Palace of Westminster, where the House of Lords and the House of Commons of the British Parliament meet. Unfortunately, there were no guided tours during my stay, so I had to make do with the outside view. Photo credit: Leonard Lüer/TU Braunschweig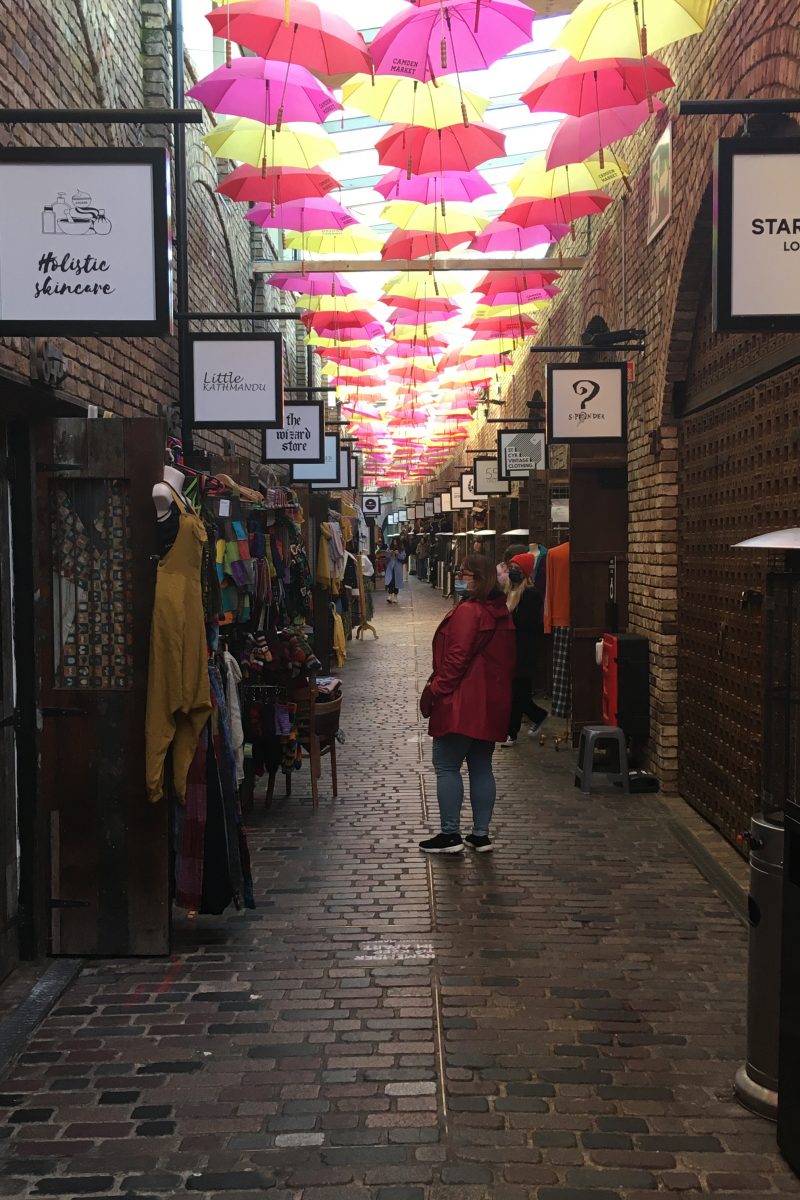 Camden Market has countless little shops, often with a focus on arts and crafts or subculture clothing. But the selection is so large that everyone can find something for themselves here and the market is always worth a visit. Normally, the tourists crowd here, but I had caught a very quiet day. Photo credit: Leonard Lüer/TU Braunschweig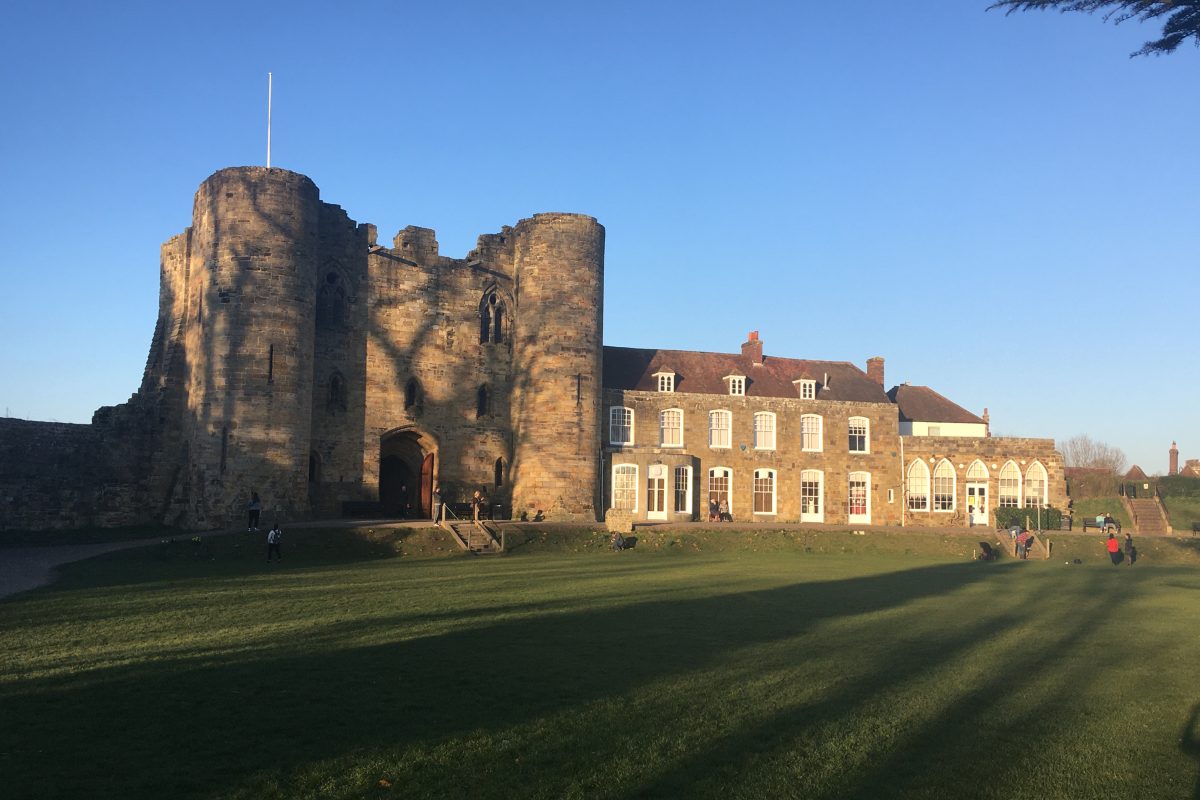 The gatehouse of Tonbridge Castle dates from the 13th century and is not far from the town centre. There is a large meadow in the former courtyard of the castle, which is popular for picnics in good weather. Photo credit: Leonard Lüer/TU Braunschweig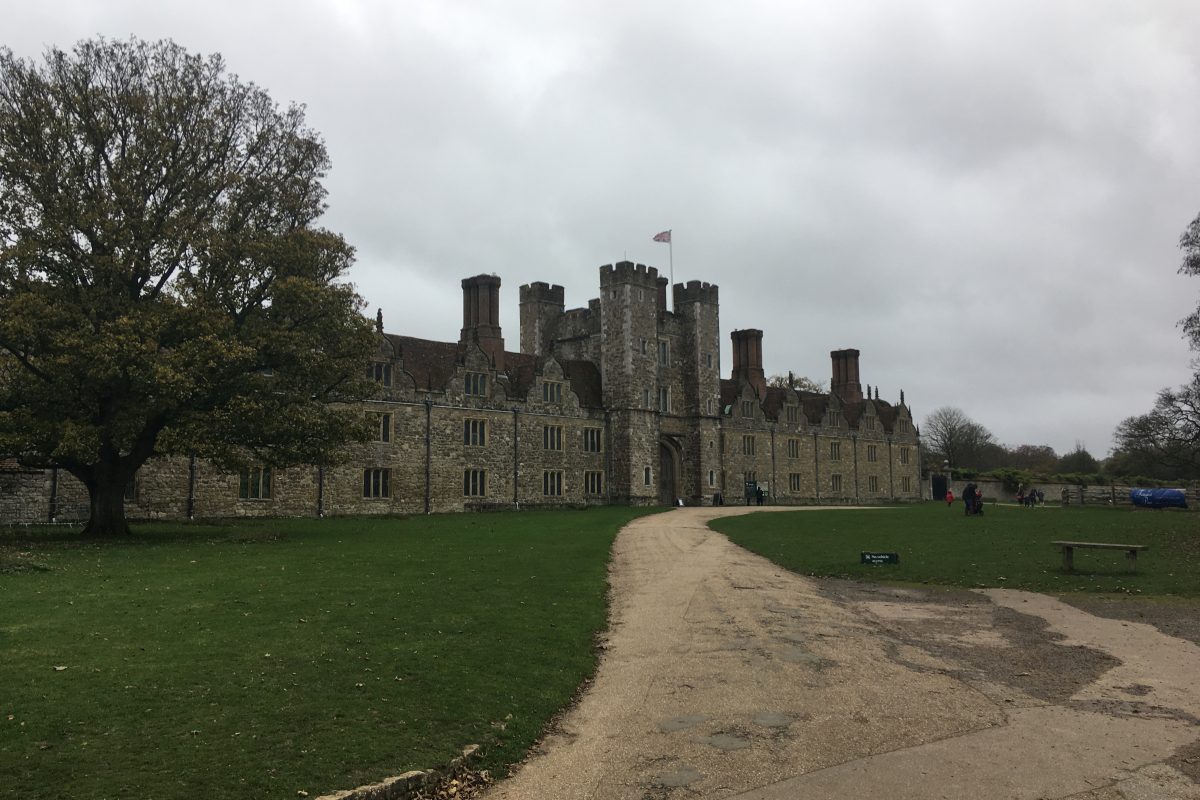 The main entrance to Knole House, one of the largest country houses in England. Surrounding the house is a large landscaped park, home to deer that like to crowd visitors when they want to be fed. Photo credit: Leonard Lüer/TU Braunschweig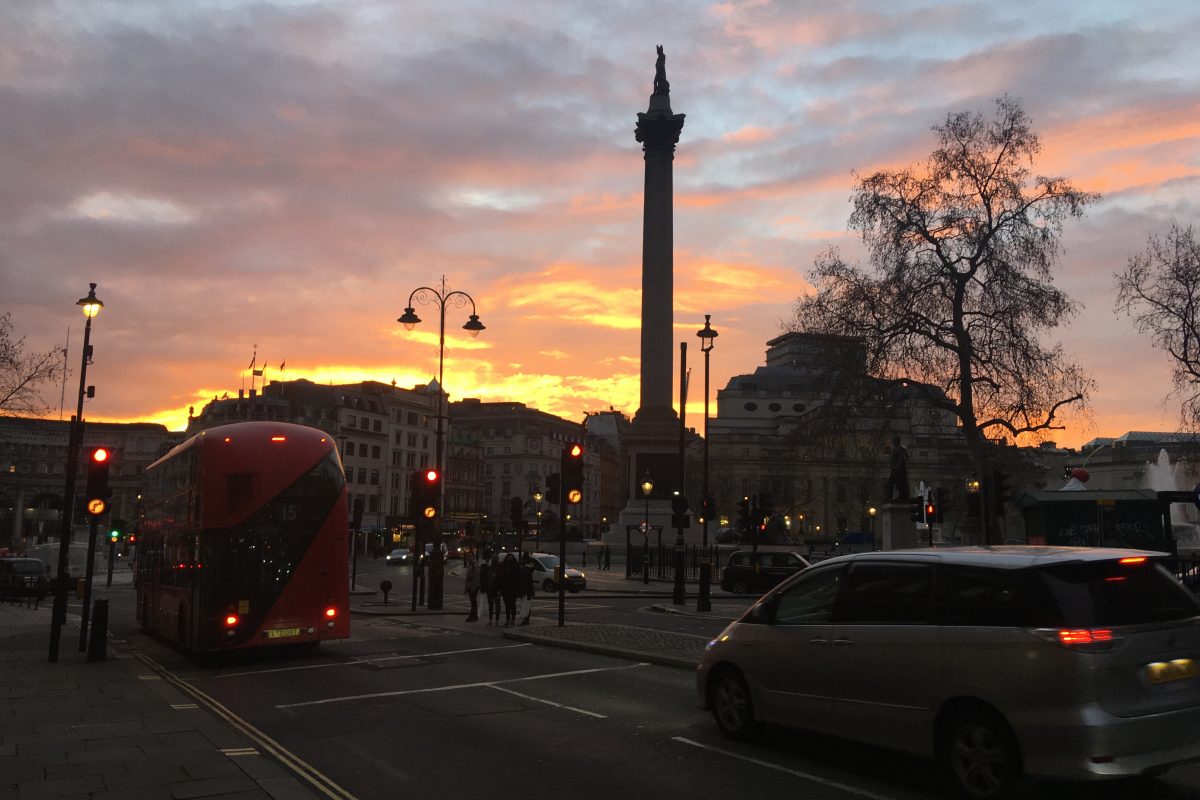 Sunset over Trafalgar Square. The station where I would always arrive in London is just a few metres from here, so I passed by here quite often. Photo credit: Leonard Lüer/TU Braunschweig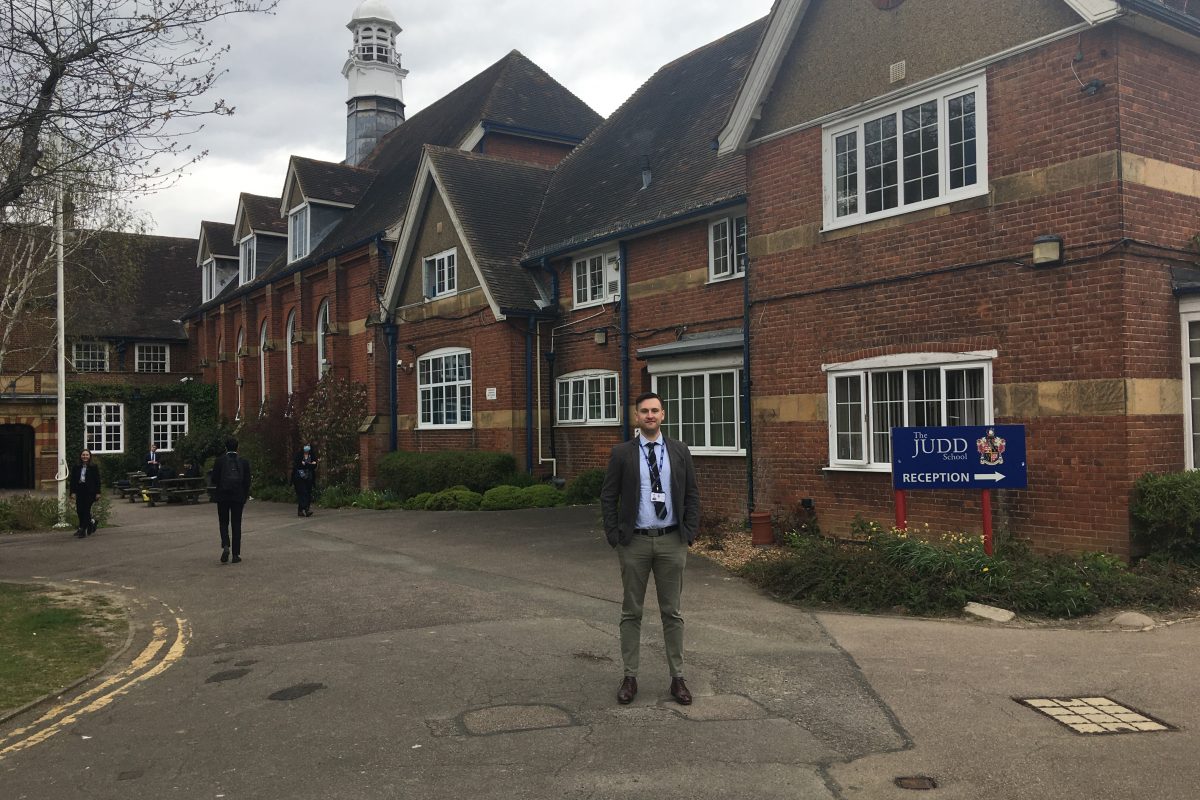 The historic building of the Judd School where I teach. If you go through the gate on the left in the morning, you might think you're at Hogwarts. Occasionally, organ music awaits you, because a student is practising on the organ in the Assembly Hall under the bell tower. Photo credit: Leonard Lüer/TU Braunschweig
Local life
This is how I live in Tonbridge:
For the first two months, I lived in a colleague's house, which she had already offered me in advance. The big advantage of this was that I didn't have to look for accommodation from Germany. Both the house and the company were excellent, but unfortunately quite out of the way. So I moved at the end of November. Since then, I have been living a typical British lifestyle in a small terraced house made of red brick, which I share with two British people. The house is not far from the high street in Tonbridge and the local country park is also within easy reach. I can even see the tower of my school from my window!
What makes working in England different from working in Germany?
The school system in England is very different from that in Germany. Pupils here have to wear uniforms. Although it seems strange at first, you quickly get used to the sight and realise the usefulness of the uniforms.
What I was not prepared for was the house system, which I had only seen in the Harry Potter books. I thought it was reserved exclusively for boarding and public schools. But in England, it is common for all schools to assign pupils and staff to a house. For the staff, this has little meaning, but the pupils support each other and compete together to win the house cup at the end of the school year.
In addition, teachers here have much less leeway than in Germany in terms of how they organise their lessons. Every teacher has to follow a plan that the subject leaders draw up for each grade level and which specifies what is taught when and how. The tests are also standardised so that all classes in a year take the same exams. As a foreign language assistant, however, I worked somewhat outside of this plan and had a little more freedom in choosing my materials or methods.
Particularly typical for the country of my study abroad is:
British politeness is omnipresent here. Even though queuing in an orderly fashion was not difficult for me, it took me some time to get used to small talk and not to see it as "beating around the bush".
This is what I learned here in the first three days:
The British are at least as good as the Germans when it comes to bureaucracy. My first day at school consisted almost entirely of reading the school policies relevant to me. From A for anti-bullying to W for whistleblowing, the school has a total of 30 guidelines in which almost all important rules and behaviour are written down. Of course, afterwards I also had to fill out a form to confirm that I had read the guidelines. Although it was a bit of a nuisance at the time, in retrospect it proved useful to know where to find the information and how to handle certain situations.
The biggest challenge during my stay so far:
During the lockdown from December to March, I could only teach online. At that time, I had little experience with the technology the school uses. That time was very exhausting and frustrating. Nevertheless, I was able to develop my skills and will definitely take one or two things I learned here back to Germany and incorporate them into my teaching.
This is what I will take home with me from here:
A sixth form school tie in the colour of my house, so I have a nice souvenir to show my future students in Germany as a visual aid when the British school system is on the agenda.
Good to know
This is a local dish you should definitely try:
Toad in the Hole. This one doesn't sound very appetising, but it doesn't live up to its name. If you are curious and order this dish in the pub, you can expect a couple of sausages baked in a Yorkshire pudding, served with gravy and vegetables. A good basis for a pub crawl afterwards!
Which blunder should you avoid in England?
Bringing normal coffee powder as a host gift. I wanted to give my mentor something typical from my region that I could easily carry in my suitcase. That's why I packed a packet of Heimbs coffee. What I didn't know was that filter coffee machines are a rarity in the UK and most people here drink instant coffee. I was lucky, though, because my mentor, who was born in Germany, still has not developed a taste for instant coffee even after 30 years in England, and she has a machine at home. So my host gift was able to fulfil its purpose after all and my mentor was able to taste a little bit of Braunschweig.
This is a tip I would give to other students who want to go abroad:
Do it! There is no right or wrong time to go abroad, so don't wait too long. Neither Brexit nor a global pandemic could spoil my time here.
Pandemic
I took these special precautions in advance because of the Corona virus:
As the regulations regarding the Corona virus had been changing on what felt like a daily basis, it was difficult to know what I would face and what precautions would be needed. However, it proved very helpful to stay flexible and be ready for anything.
This is how the Corona virus is affecting my stay:
The biggest impact was definitely that there were no face-to-face classes from the beginning of December to the beginning of March, so I could only see my students via the internet. Provided they had their cameras switched on. Even though teaching in this way was less fun than face-to-face, it still proved to be very instructive and I was able to gain a lot of practical experience for distance teaching.
This was my favourite way to pass the time, despite the pandemic:
Kent is also called the Garden of England and large parts are considered an Area of Outstanding Natural Beauty. So despite lockdown, I was able to enjoy the occasional good winter weather and explore the sights, such as various castles, in the area. These include, for example, the ruined castle in Tonbridge, originally a Norman castle whose tower hill provides a good view over the town. Or Knole Park, a beautiful country park populated with very docile deer.