Mail from … Morocco
Integrated Social Sciences student Astrid-Maria Bodó on her stay abroad in Ifrane
This is where I live at the moment:
I live in the small town of Ifrane in the Middle Atlas Mountains of Morocco.
What I'm doing in Ifrane:
My major here is "International Studies" and I am taking language courses in French and High Arabic.
My stay lasts a total of:
My stay at Al Akhawayn University lasts a total of five months and is taking place with the organisation ISEP (International Student Exchange Programs).
Why I decided to go abroad:
I have always been interested in the MENA region, i.e. the Middle East and North Africa, and wanted to deepen my language skills. So Morocco as both a francophone and an arabophone country came in very handy.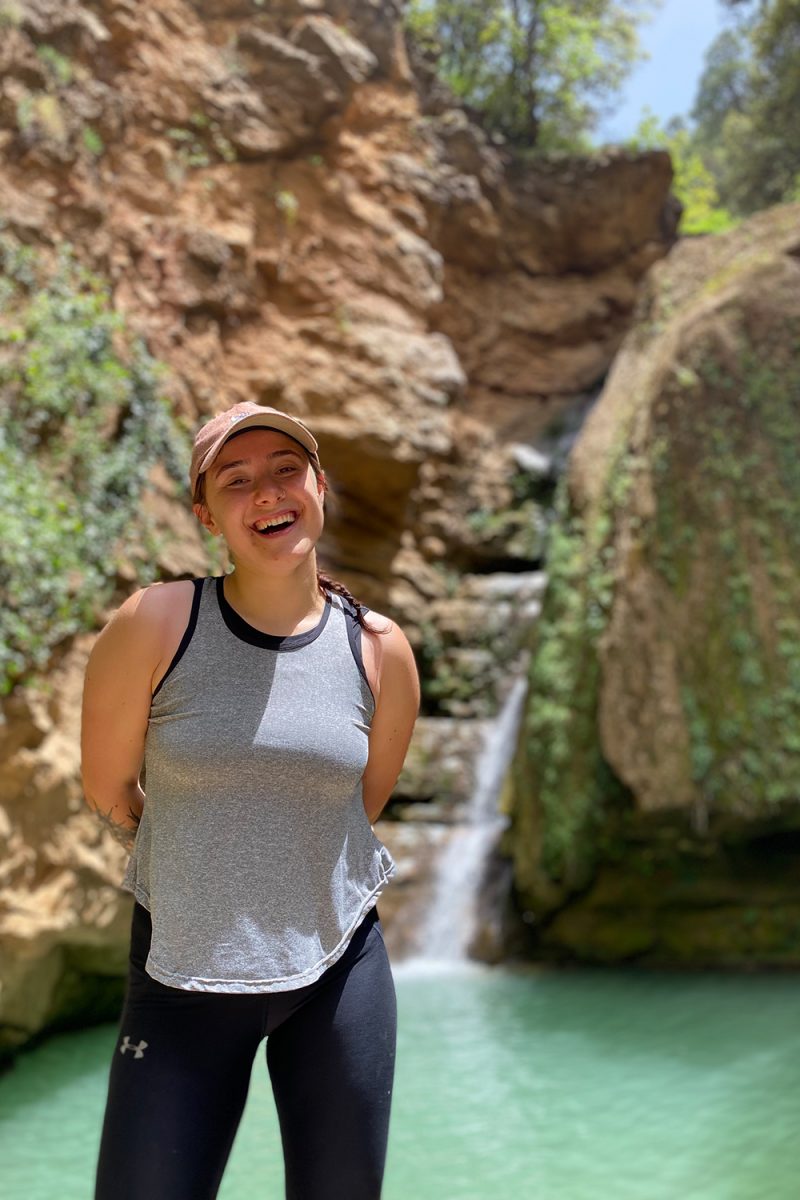 After a long hike through the area of Zaouia d'Ifrane, we rewarded ourselves with a jump into the cold water. Photo by: Astrid-Maria Bodó/TU Braunschweig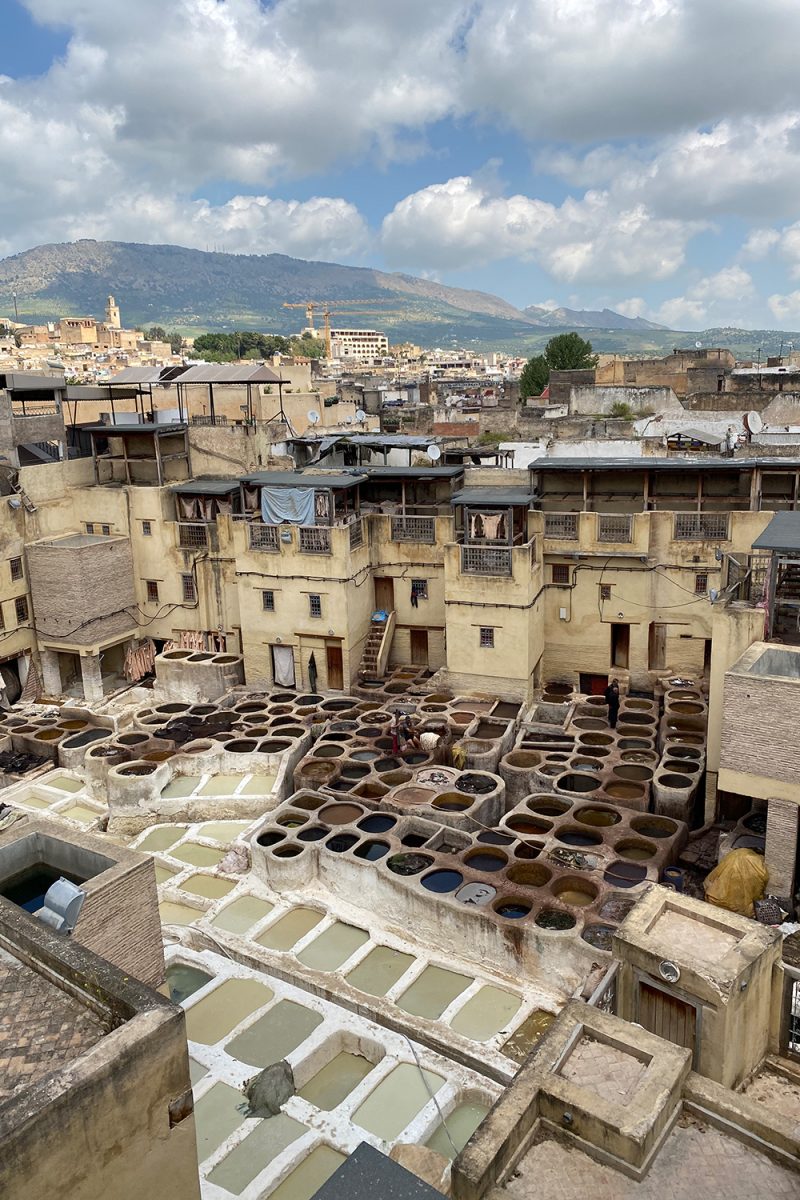 When visiting Fèz, the famous motif of the leather tannery Chouara in the medina (old town) was of course not to be missed. Photo by: Astrid-Maria Bodó/TU Braunschweig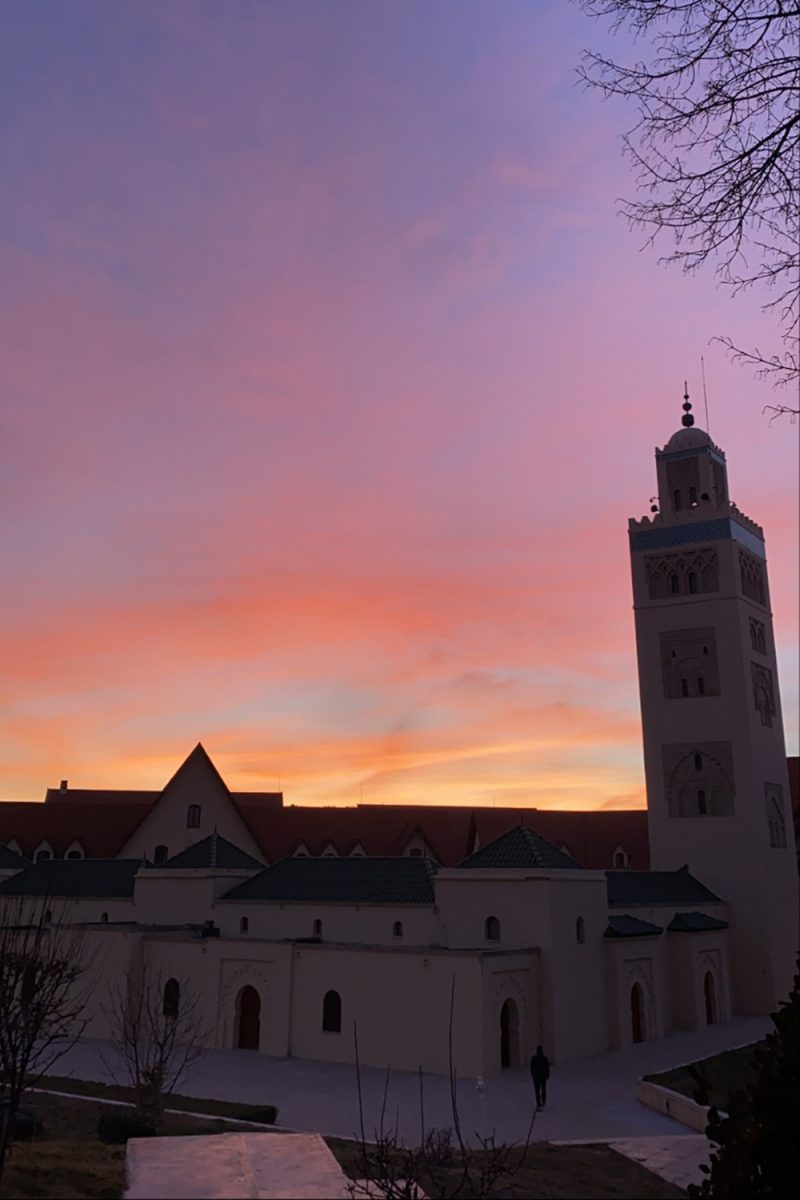 The view of the mosque on the university campus at a great sunset. Photo by: Astrid-Maria Bodó/TU Braunschweig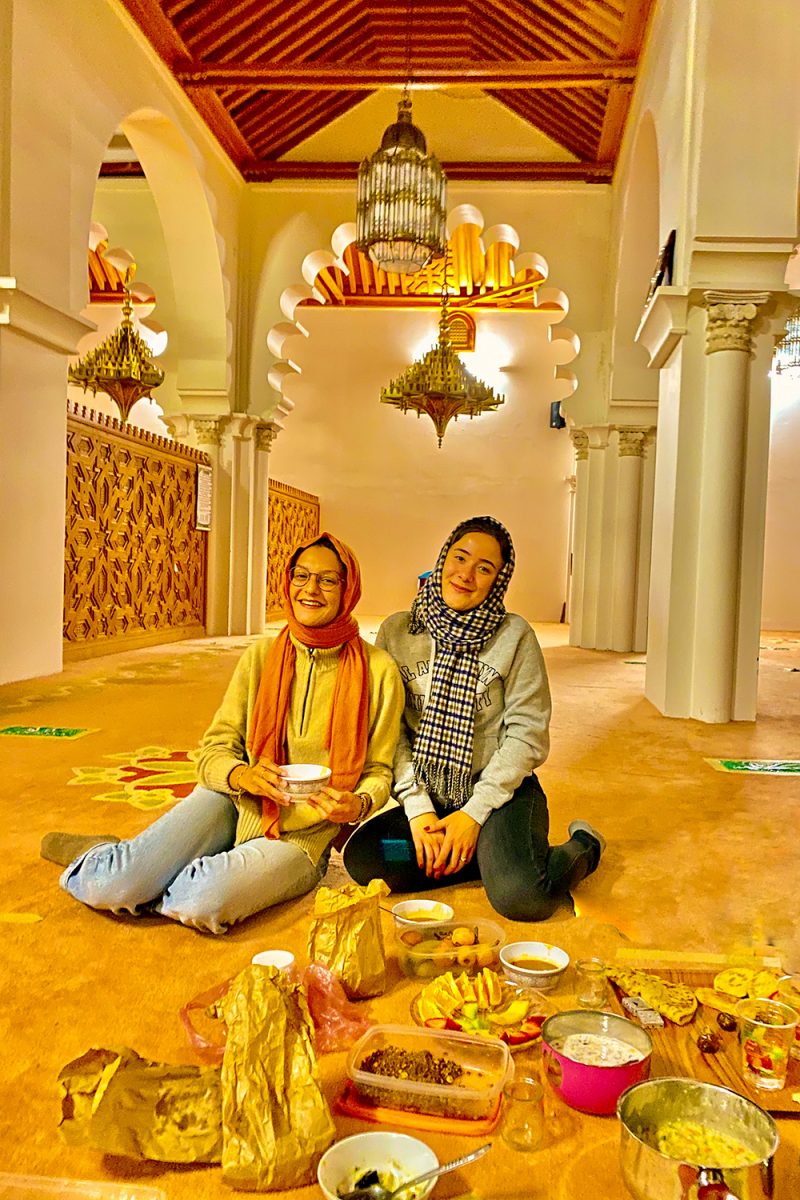 My first time iftour (breaking fast during Ramadan) at the university's own mosque. Photo by: Astrid-Maria Bodó/TU Braunschweig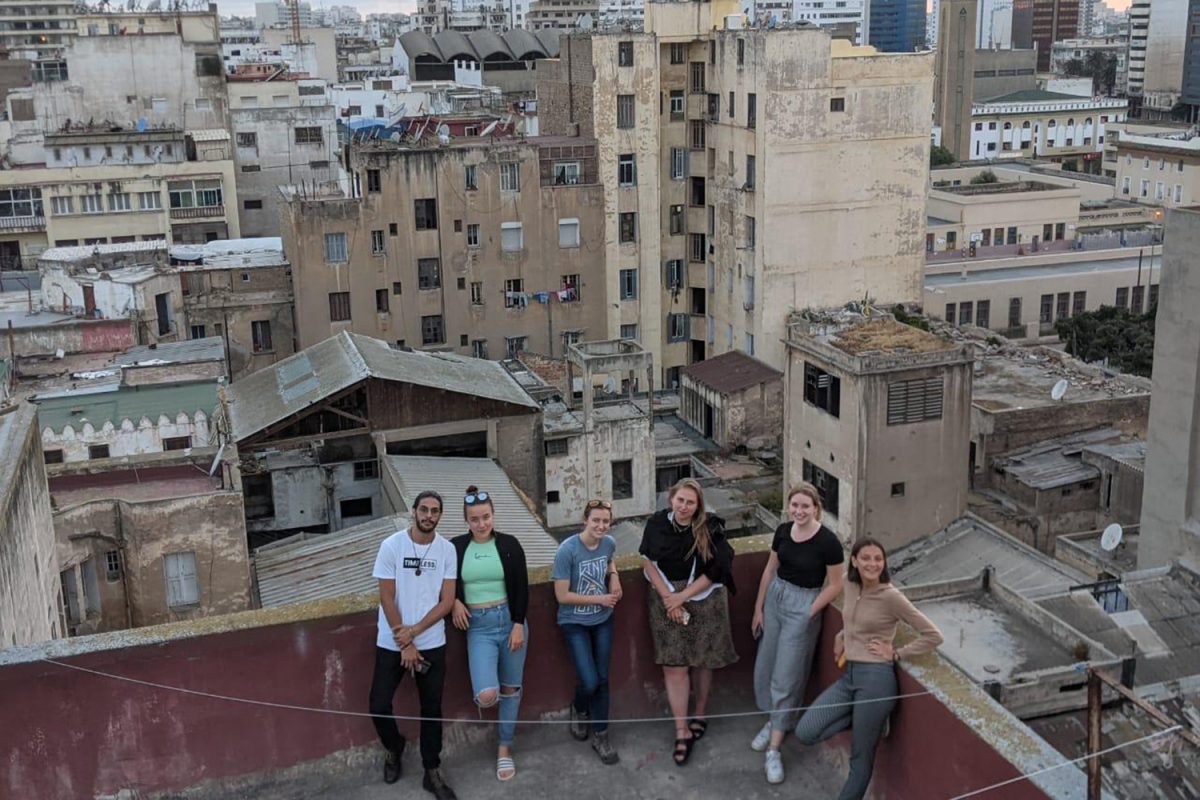 Above the rooftops of downtown Casablanca. Photo by: Astrid-Maria Bodó/TU Braunschweig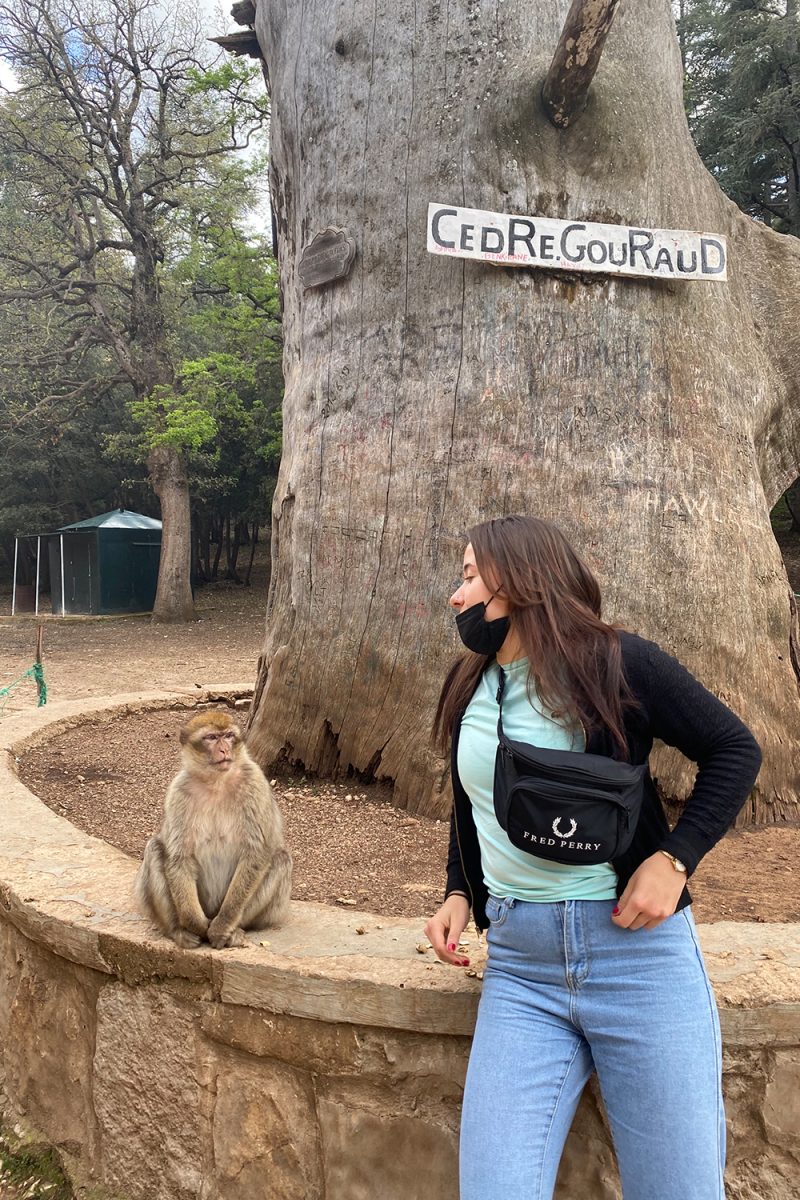 Barbary macaques in the vicinity of the Middle Atlas are very hand-tame. Photo by: Astrid-Maria Bodó/TU Braunschweig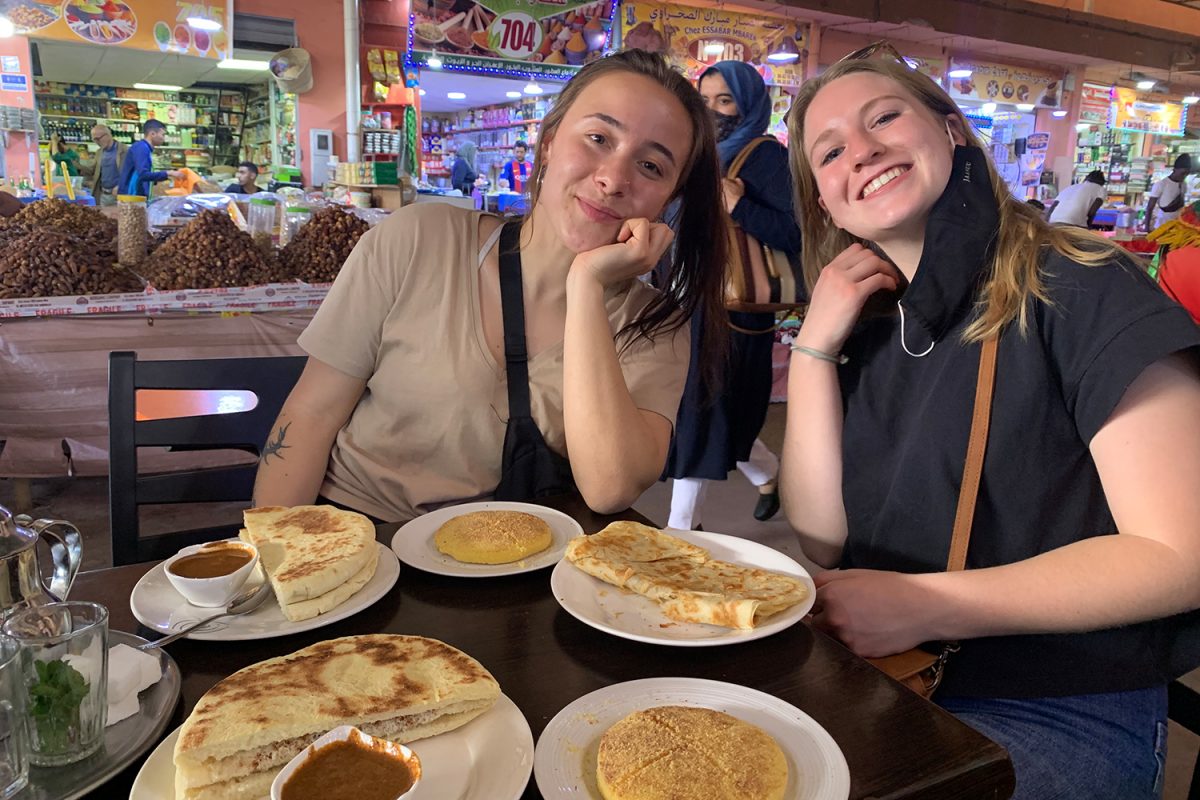 Typical Moroccan breakfast of harcha, msemmen, butbut, amlou and mint tea at Souk El Had in Agadir. Photo by: Astrid-Maria Bodó/TU Braunschweig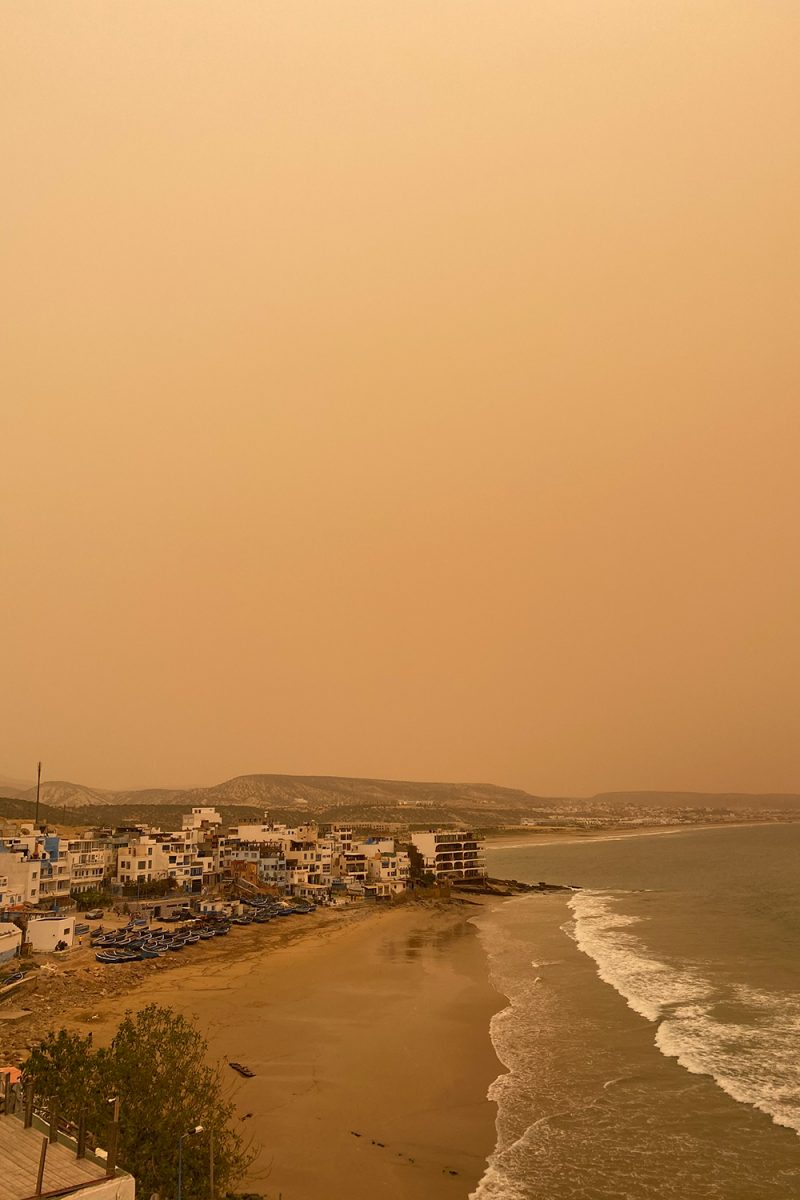 The view of Taghazout on the Atlantic coast during our spring break. Photo by: Astrid-Maria Bodó/TU Braunschweig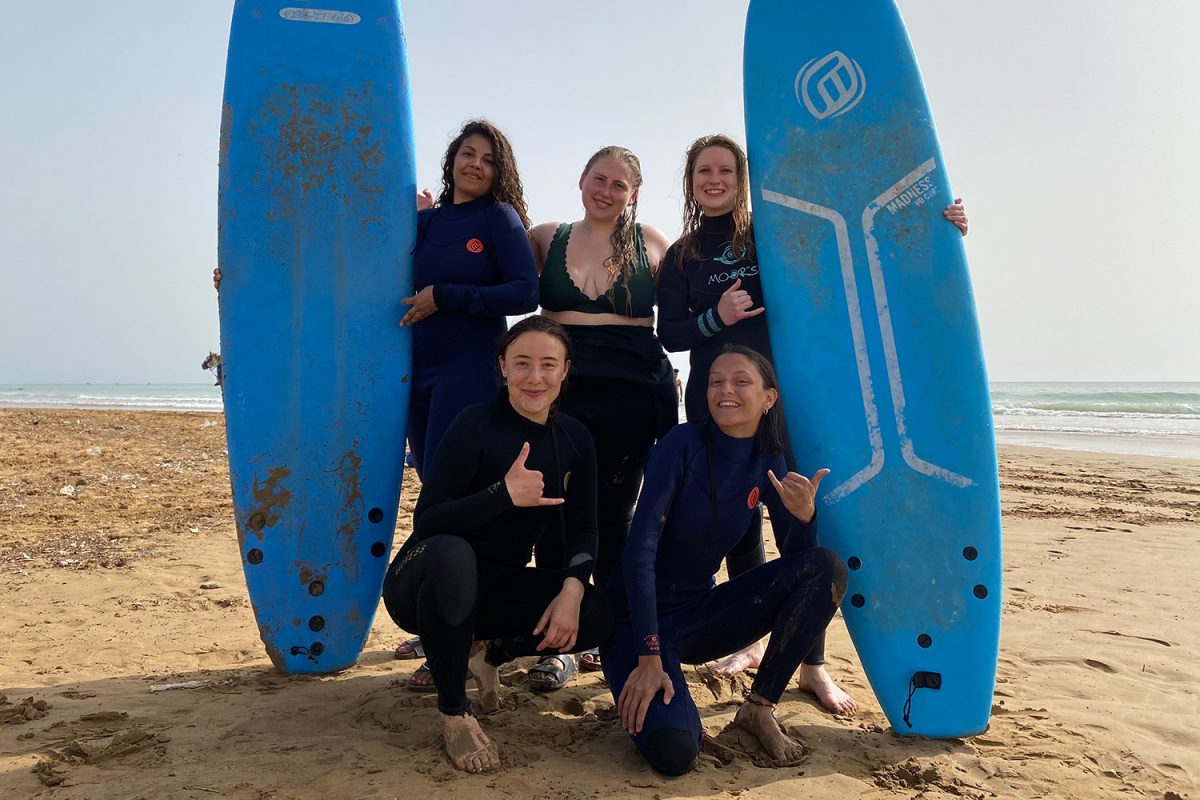 Surfing for the first time at Paradis Plage on the Atlantic coast. Photo by: Astrid-Maria Bodó/TU Braunschweig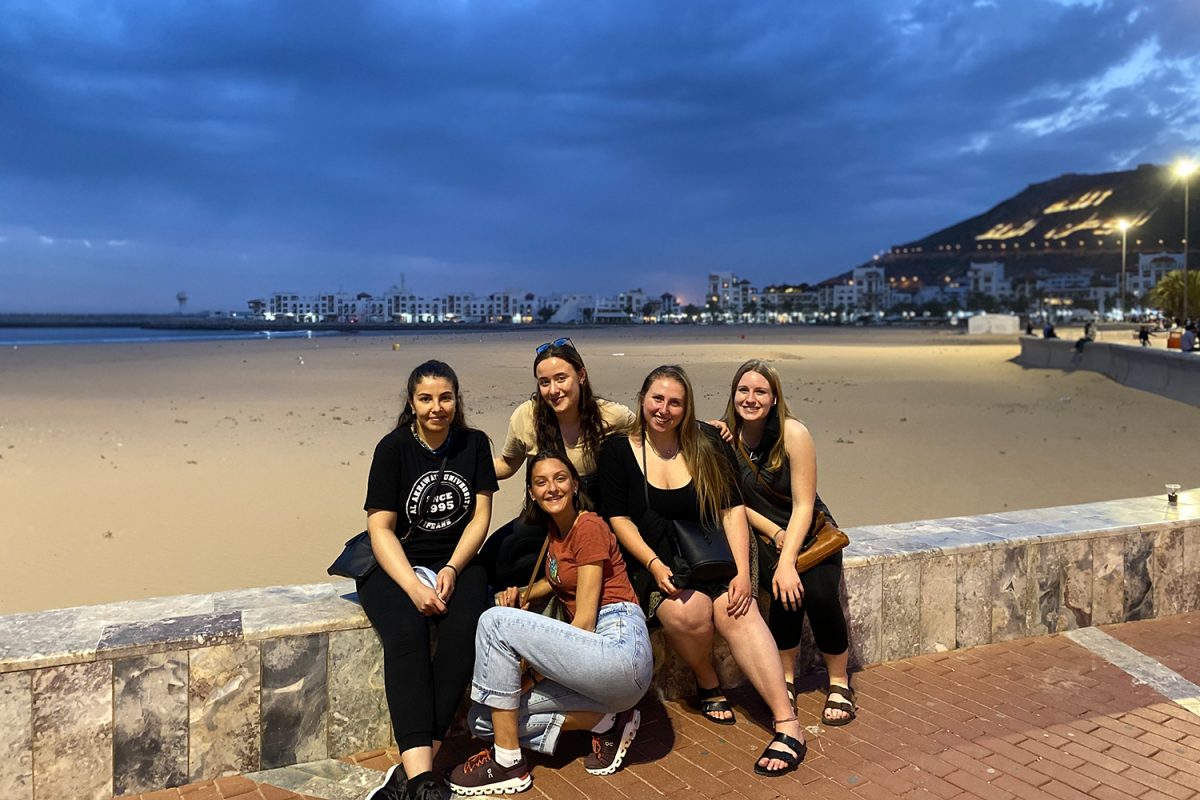 On the promenade of Agadir, with the bay and Kasbah in the background. The writing on the mountain is Morocco's motto: God, Fatherland, King (الله، الوطن، الملك). Photo by: Astrid-Maria Bodó/TU Braunschweig
About life here
How I live in Ifrane:
I'm living in a student dormitory directly on the university campus in Ifrane, which is very similar to US campus life.
What makes studying in Morocco different from studying in Germany?
The schedule at AUI is much tighter than here in Germany. You only take five to seven courses per semester, but those are held two to three times a week in English language. There is a significantly higher workload per course, as there are many assignments, homework and texts to work on. Compulsory attendance is also taken very seriously and even counts towards the final grade. Although students are expected to put in a lot of effort, I still had the impression during the semester that the teachers here maintain a closer and more familiar, almost family-like connection to the students. This is also due to the size of the student body of just under 2,500.
This is particularly typical of my country of residence:
People are so helpful and hospitable here! Every person I met is very open-minded towards strangers. I have often been invited to dinners, meetings, iftours (breaking the fast during Ramadan), or to Moroccan households – and naturally accepted every offer! Socialising and spending time with one's community is highly valued here. Being excessively solitary tends to be frowned upon.
What I have learnt here in the first three days:
Kisses on the cheeks as a greeting cannot be avoided – this can vary from two to five kisses, depending on the region the other person is from. Also, there is a lot of emphasis on small talk. Outside of university deadlines, I noticed that people have a more laid-back and dignified attitude, which is certainly in part due to Islam and the optimism associated with it (Husn al-Zann).
The biggest challenge so far during my stay:
The lectures and the associated requirements are actually my biggest challenge. Since I also take some online courses at TU Braunschweig at the same time, I sometimes get caught up in my learning materials. I also teach German courses at the university, which means I have to learn a lot about the German language and its didactics.
What I'm taking home:
The fondest memories for me are all the things that brought me closer to Moroccan or Islamic culture. Also, deepening my knowledge of French and Arabic and learning Darija, the Moroccan Arabic, have left a lasting impression on me.
Good to know
You should definitely try this typical dish:
This list is long, but at the top are tajine and couscous! These national dishes come in an incredible number of variations. In addition, Moroccan mint tea is a must.
Which mistakes should you avoid?
As Morocco is a Muslim country, showing signs of affection in public between a woman and a man should be avoided. Conversations that criticise the monarchy and the royal family are usually not accepted.
This is my tip for other students who want to go abroad:
Just jump in at the deep end, just do it! I too had huge concerns before I left, especially because of Corona. Seeing a bit more of the world as part of your studies just makes sense. Plus, you'll come into contact with the locals much more quickly and, unlike tourists, you won't take the outsider's perspective, but will be integrated quickly.
Regarding the Pandemic
These are special precautions I took in advance because of the Corona virus:
With constant incidence readings, the decision to fly to Morocco was accompanied by a good deal of doubt and a lot of FFP2 masks. The University took care of most of it itself, I just had to arrive with a recent negative PCR test and follow the mask and distance rules.
This is how the Corona virus affects my stay:
Due to the pandemic, there is a national curfew as well as campus regulations that severely affected the opportunities at hand. Over time, however, these were gradually softened as the official infection figures in the country continued to drop. Almost all of my courses also take place in presence, which is a welcome change compared to the academic routine in Germany.
That was my favourite way to pass the time despite the pandemic:
Even with the regulations, it was possible to get out and explore! From trips to the nearest cities like Fez, Meknès or Azrou to hiking, surfing and horseback riding excursions, there was a lot to be done. Despite Corona, I was lucky enough to be able to take part in the kickboxing and dance club, the choir and other events on campus. This would have been completely unimaginable in Germany at the time.