Going to Lisbon by Bike
TU Student Moses Köhler Cycled into the Erasmus Semester
Moses Köhler cycled 2400 kilometres in the Summer of last year before starting his semester abroad. From Germany to Lisbon on two wheels. In an interview, the TU student tells us what he experienced on his "Tour de Erasmus". Let us give you a little peak: the 27-year-old transported his luggage for the semester abroad on a bicycle – and regretted it after the first five stages.
Moses Köhler had wanted to spend a semester abroad for a long time. When the Corona pandemic meant that many beloved leisure activities could no longer take place and his Master's degree in social sciences was coming to an end, Köhler seized the opportunity and took part in an information event organised by Erasmus+ university coordinator Francesco Ducatelli. His destination was only vaguely clear: the south of Europe. It wasn't until further information from the International House Mobility Office and the Carl Friedrich Gauß Faculty that the Portuguese capital Lisbon turned out to be the destination. "I didn't know a word of Portuguese at the time. At first I had doubts about whether it was the right decision," Köhler looks back. "Especially because the studies at the Universidade de Lisboa are actually conducted entirely in Portuguese. But fortunately it worked out that I could do all my work in English."
"If Not Now, Then When?"
The idea of going on a longer bicycle trip had been buzzing around the born in Peine student's head for a long time. "I have always cycled a lot and have done smaller tours by bike. I'm also very interested in sustainable urban mobility as part of my studies," explains Köhler. "When the goal and time of the semester abroad were set, I said to myself: If not now, then when? I got on my bike and rode off. You never have as much freedom in life as you do as a student." The journey then began on 26 July 2021. By the 10th of September at the latest, which is the registration day at the Universidade de Lisboa, the bicycle traveller had to arrive in Lisbon. He had left early, planning in a little breathing space, but you never know what can happen on such a long journey. The starting point of the journey was Aachen, because that is where EuroVelo3 runs, a cycling route that leads from Trondheim in Norway to Santiago de Compostela in Spain. Köhler followed this route to Paris, the first major stage of his journey. By the way, the bike the student used to cover the entire distance was a normal trekking bike – without an electric motor. He carried his luggage for the entire semester abroad in the saddlebags, including his laptop. It wasn't until December that he had some jumpers sent to him for the chilly winter months. "The luggage already pushed me to my limits, I have to admit that honestly," Köhler reports with a smile. "The bike, including the luggage, weighed just as much as I did. Every time I climbed a hill, I thought twice about whether I really wanted to take that route or find a diversion. On the next tour, I'll be going with half as much luggage at the most."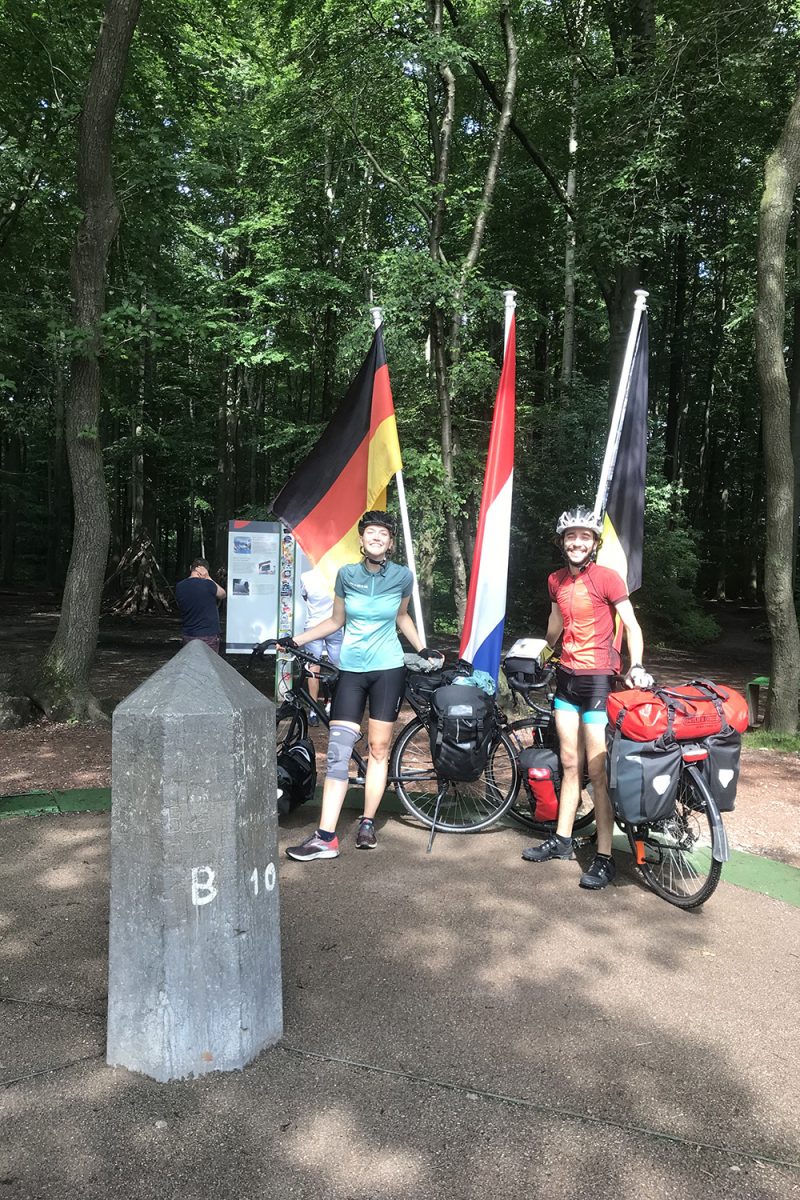 Bye bye Germany: Start of my journey on the 26th of July at the border triangle. My girlfriend accompanied me to Paris. Photo Credits: Moses Köhler/TU Braunschweig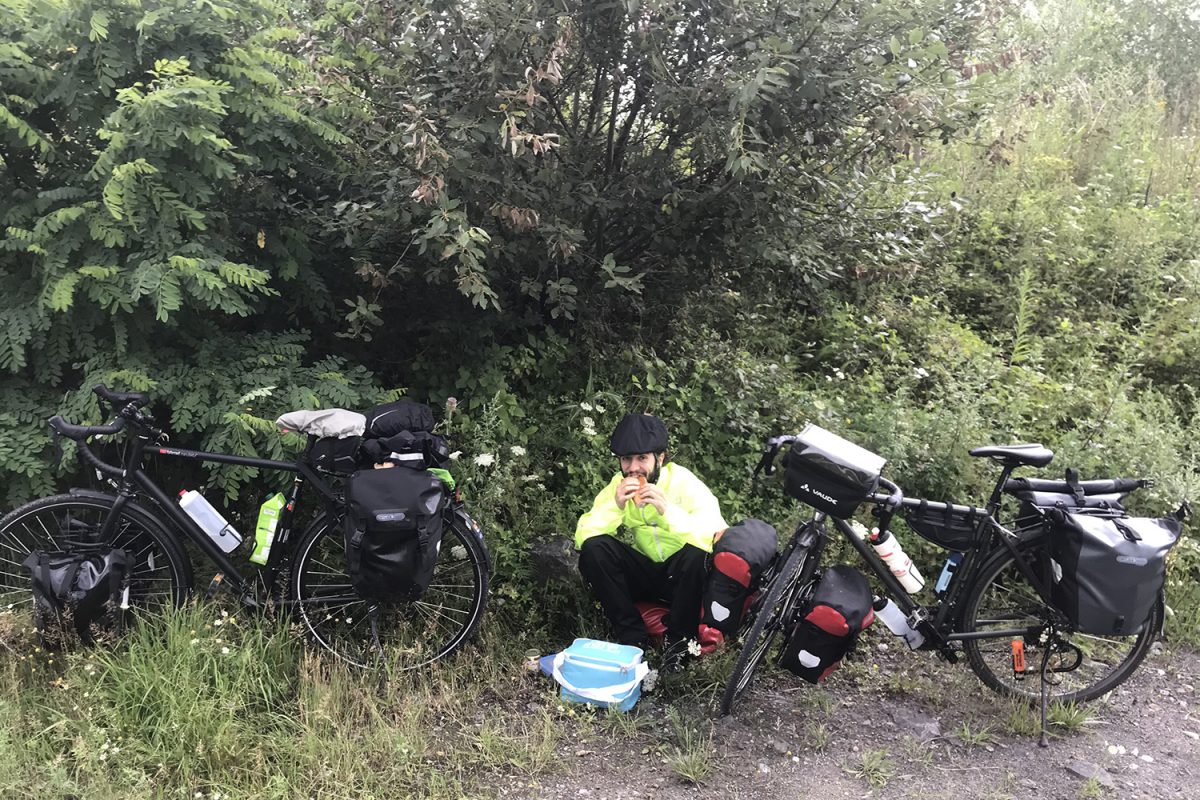 During the first days of the trip, the weather gods did not mean well with me. There was rain again and again. Photo Credits: Moses Köhler/TU Braunschweig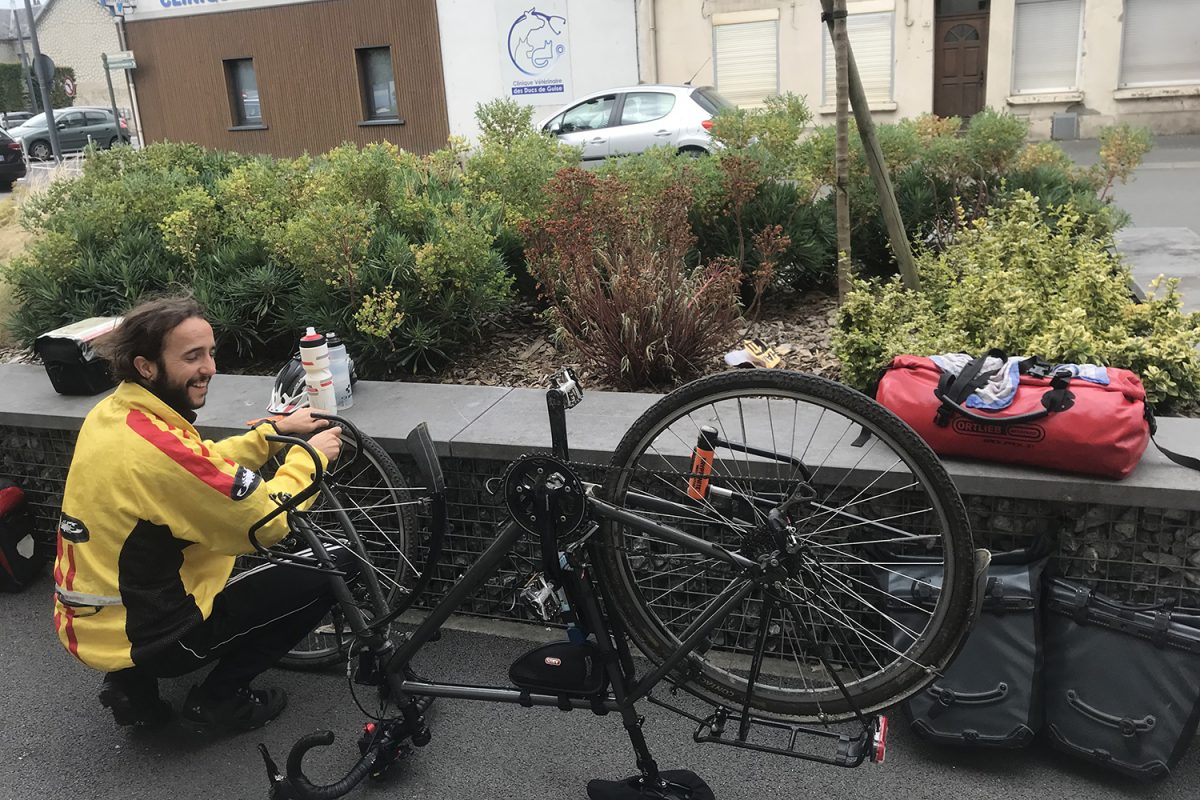 My first and luckily only flat tire on the trip hit me right in the first week. Photo Credits: Moses Köhler/TU Braunschweig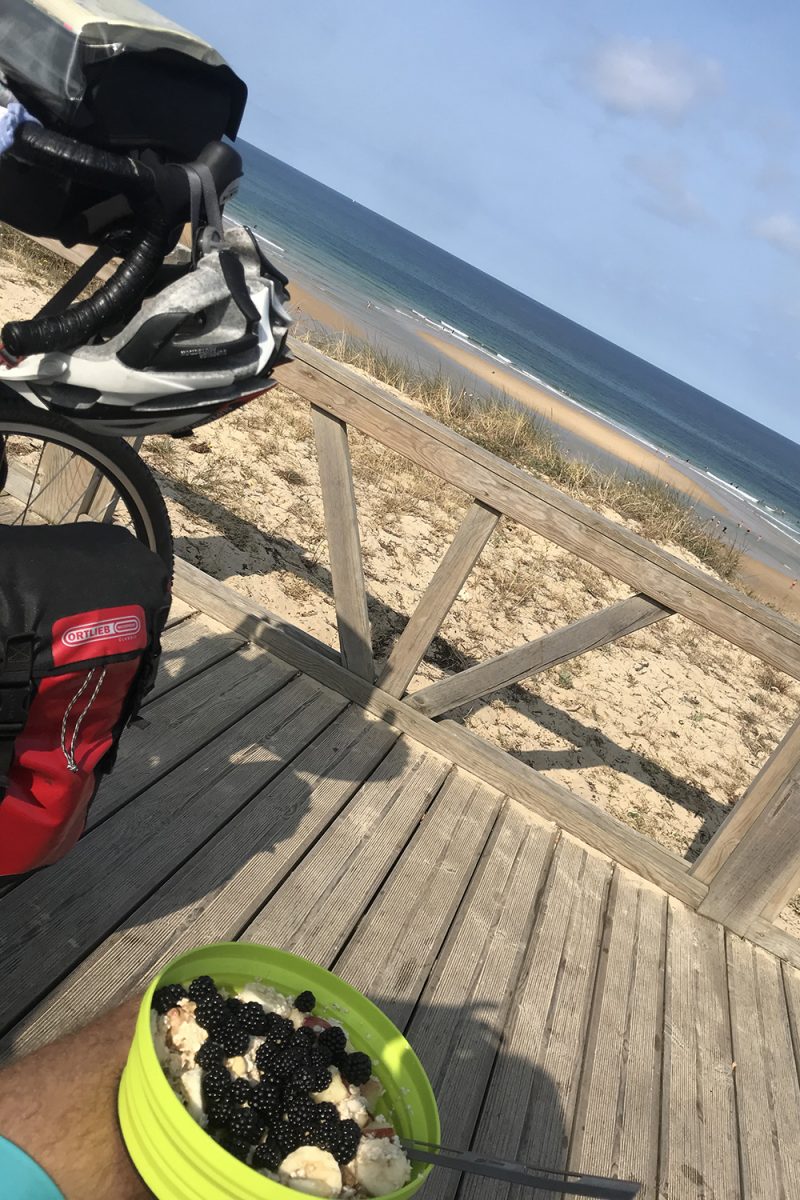 Hinter der Dune du Pilat erblickte ich das erste Mal auf der Reise das Meer. Ein unvergesslicher Moment. Bildnachweis: Moses Köhler/TU Braunschweig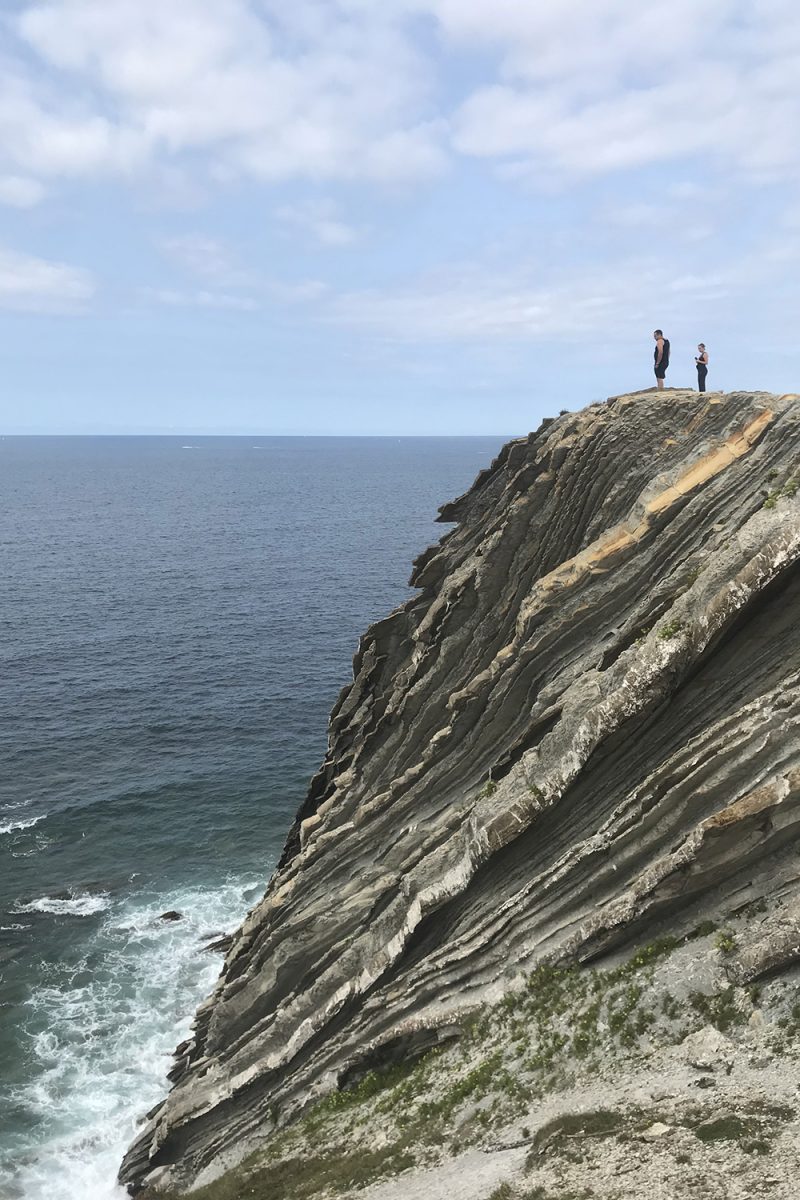 Atemberaubende Ausblicke wie diesen hier an der französischen Atlantikküste gab es während der Fahrt kostenlos. Bildnachweis: Moses Köhler/TU Braunschweig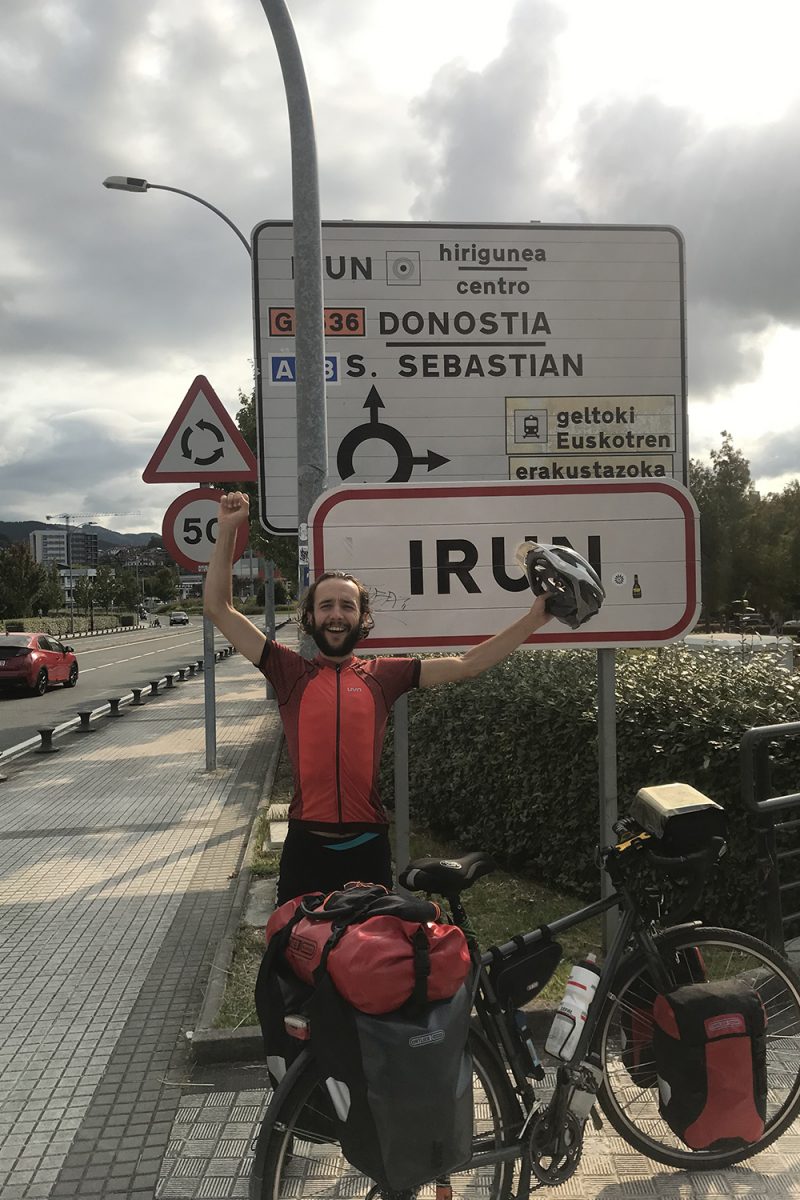 Ein weiterer großer Schritt ist geschafft: Hier habe ich die spanische Grenze passiert. Bildnachweis: Moses Köhler/TU Braunschweig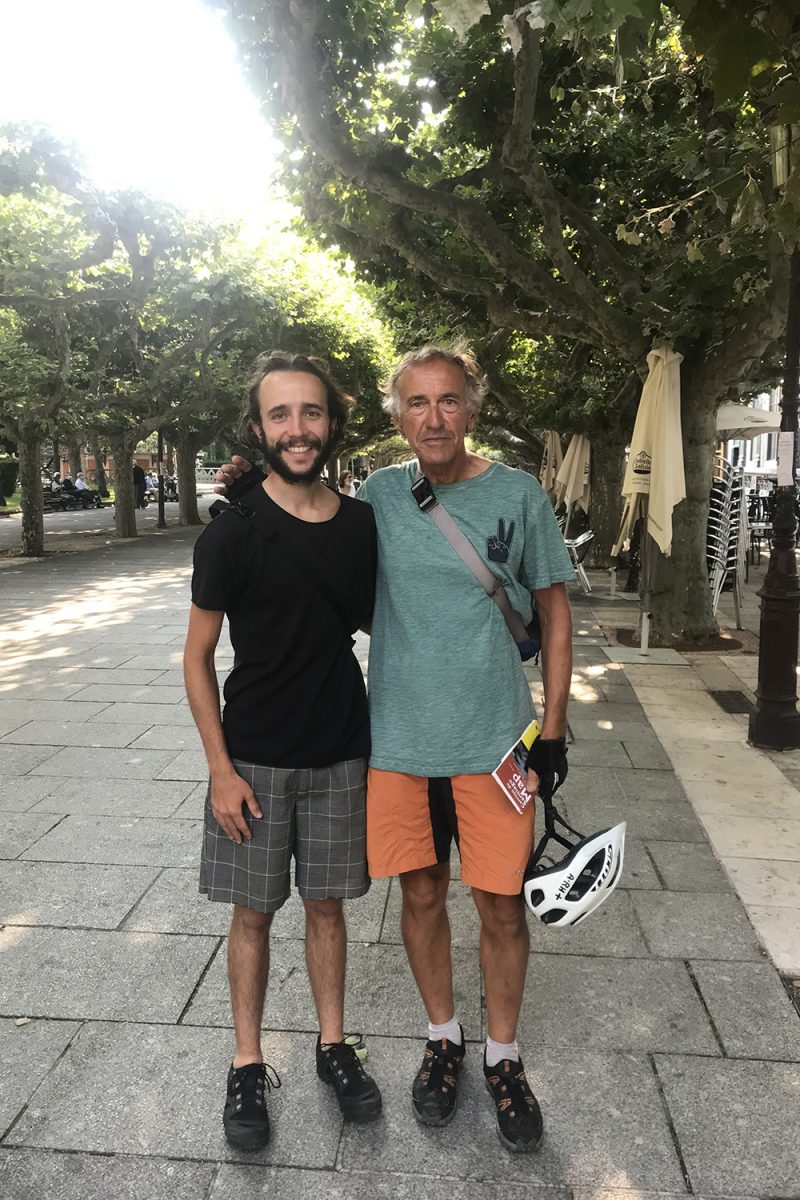 Abschied von meinem italienische Reisekumpanen Ricardo. Bildnachweis: Moses Köhler/TU Braunschweig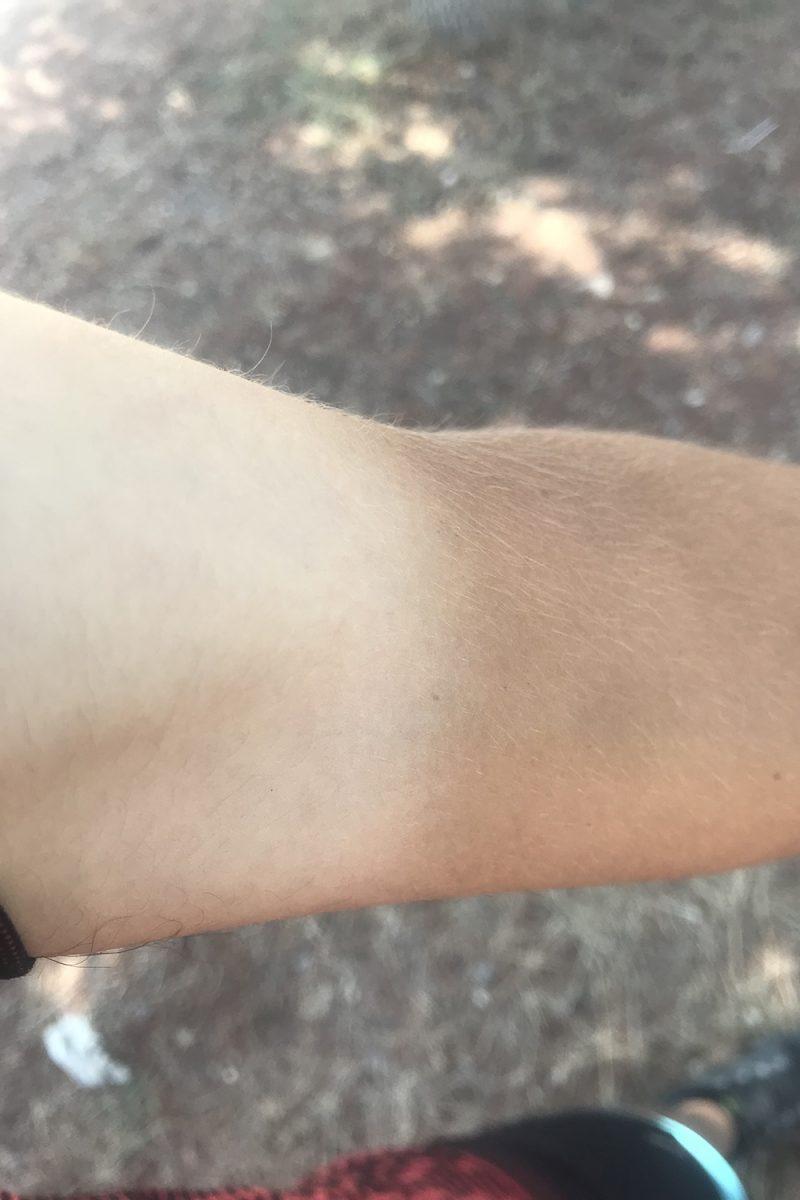 Bräunungsstreifen. Das Dilemma eines jeden Radreisenden. Bildnachweis: Moses Köhler/TU Braunschweig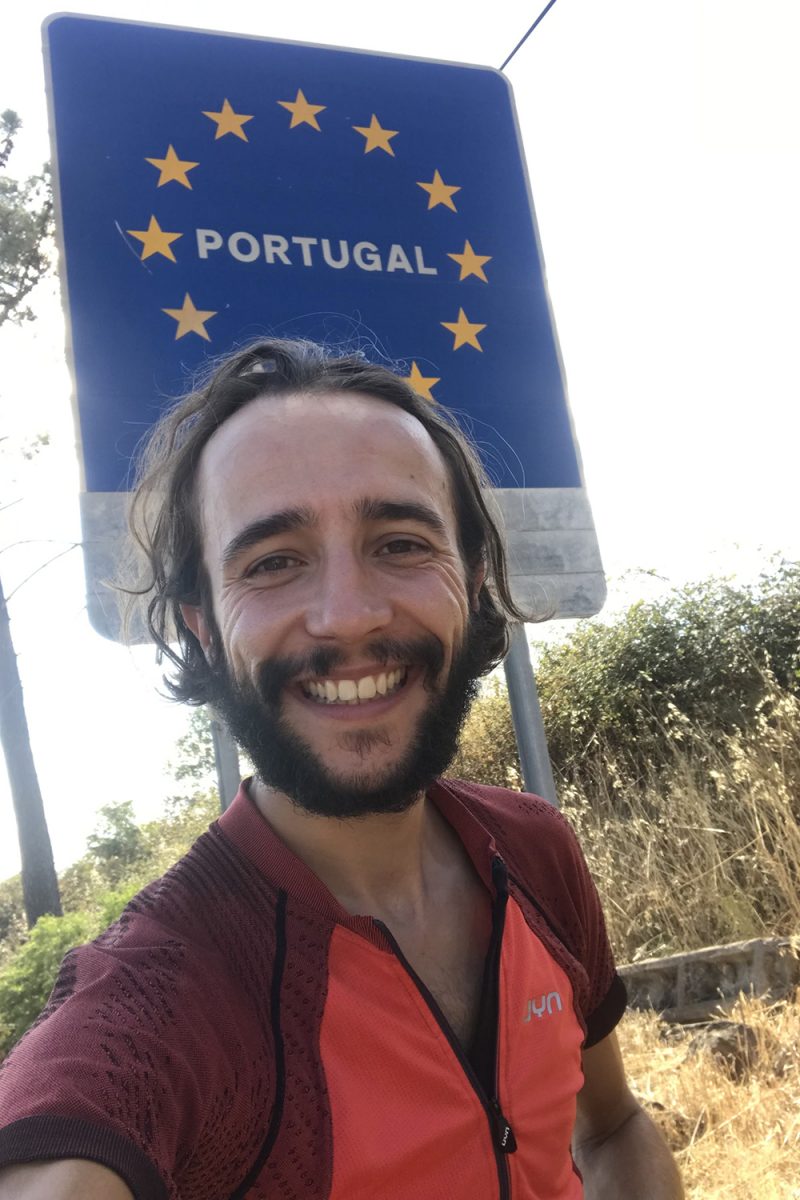 Endlich – Portugal ist erreicht. Das Ziel ist nah! Bildnachweis: Moses Köhler/TU Braunschweig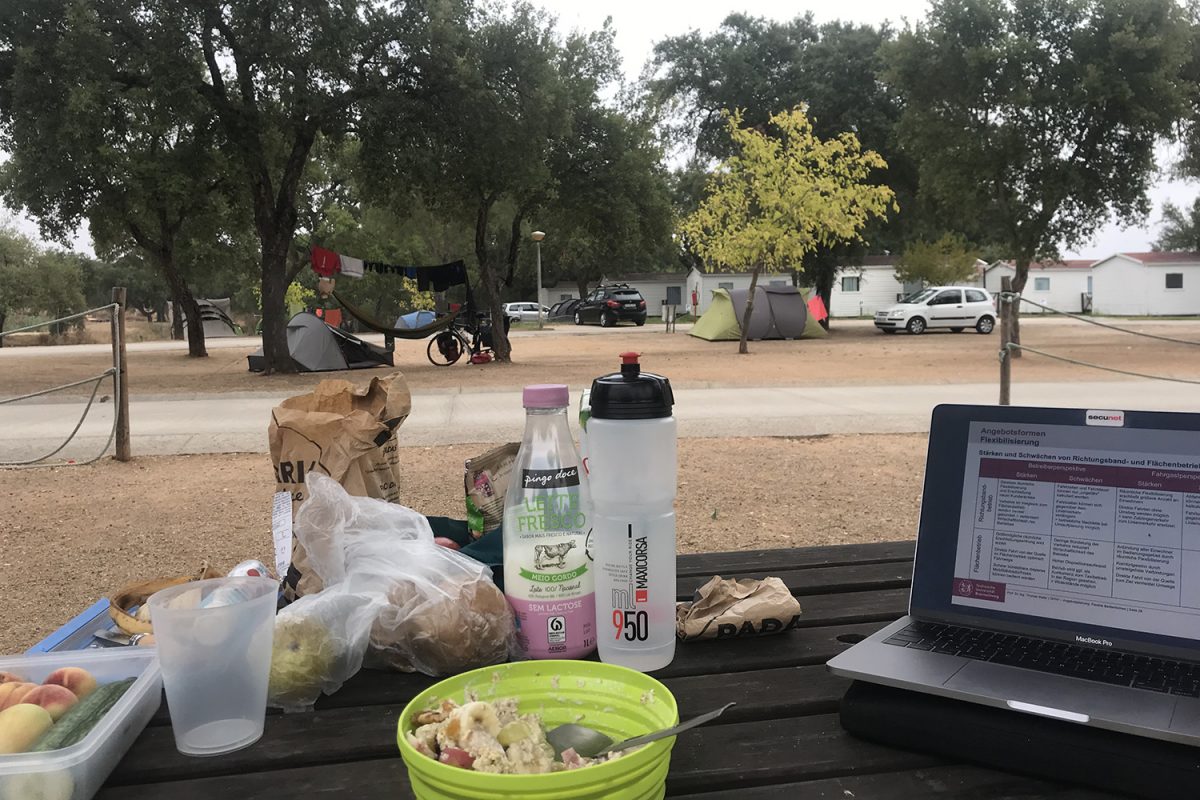 Auf einem Campingplatz schreibe ich meine letzten Klausuren für dieses Semester. Bildnachweis: Moses Köhler/TU Braunschweig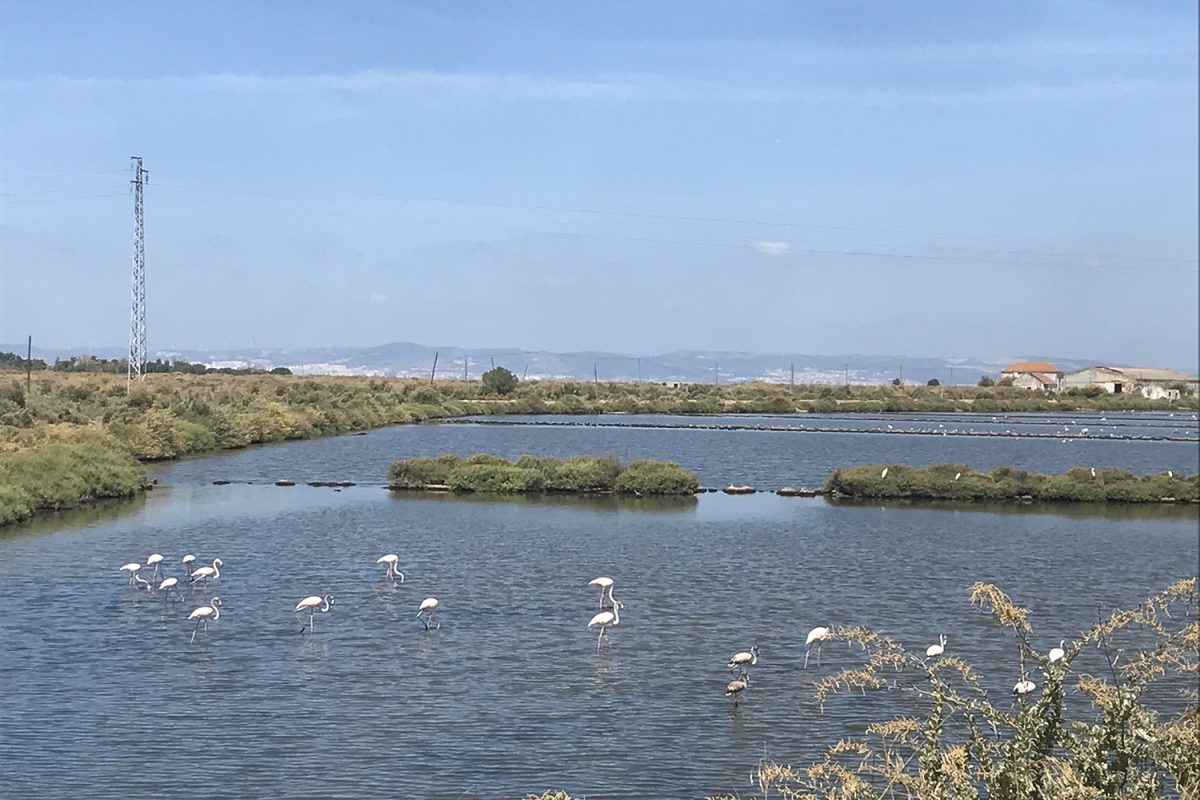 Wilde Flamingos kurz vor Lissabon. Bildnachweis: Moses Köhler/TU Braunschweig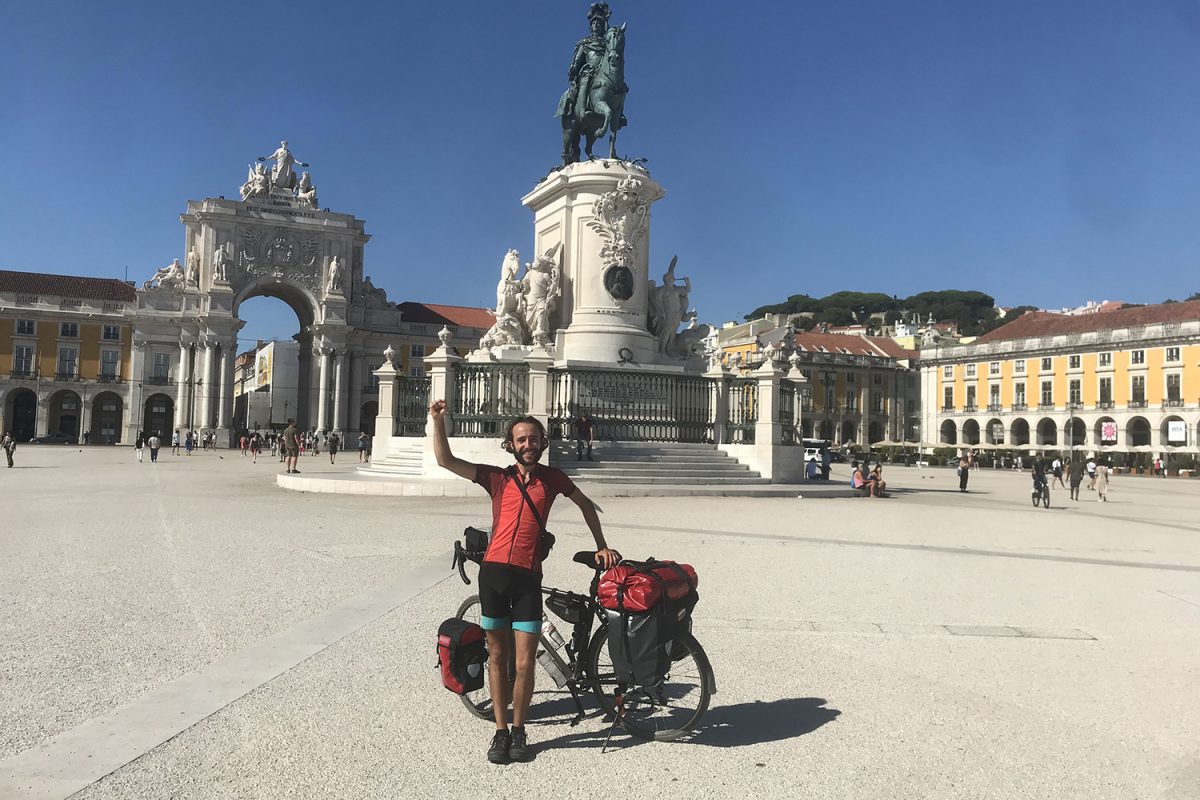 Geschafft! Am 3. September erreichte ich die portugiesische Hauptstadt Lissabon. Bildnachweis: Moses Köhler/TU Braunschweig
Exams at the Campsite
The first days of his trip began with a lot of rain, the first and only flat tyre on the entire tour and exam stress: "I had two exams during the period of the trip, which threw a spanner in the works. However thanks to Corona, they took place online and I wrote them from a campsite during the tour," says Köhler. He always planned his route stages from day to day. Apps helped him find the right route and suitable overnight accommodation. Along the way, the Master's student met other bicycle travellers, such as Ricardo from Italy, who had retired shortly before. For ten days, the dissimilar duo pedalled together and experienced one or two adventures. On the French Atlantic coast, both almost despaired of finding accommodation until two Frenchmen finally simply invited them to spend the night in their garden. A French dinner was included free of charge. In Spain, the two travellers parted ways again.
The Goal was Near
"Each country border was a highlight for me because it meant getting a big step closer to the goal," Köhler recalls. "As much as I enjoyed the time driving through France together with Ricardo, I was then looking forward to experiencing the last part of the journey all to myself." Breathtaking views of the Atlantic coast, unforgettable sunrises and breathtaking nature experiences rewarded the student for his efforts on the journey. Shortly before Lisbon, he was even able to observe wild flamingos. Köhler reached his big destination, the Portuguese capital, on the 3rd of September – one week before the registration day at the university. His summary of the trip: "I'm really glad I did this. Getting out, seeing something new and experiencing myself in a new way – it was definitely worth the strain."
Entering into Dialogue on Alternative Means of Travel
But then the Erasmus adventure really began. Köhler studied at the Erasmus partner university in Lisbon for five months and got involved in the cycling community there in addition to his studies. "Compared to Braunschweig, this community in Lisbon is still quite small. When I first took part in the Critical Mass (a gathering of people that bike together through the city) there, only ten people were there. In Braunschweig, there are regularly over 300," he explains. Even in Portugal as a whole, the share of cyclists in traffic is only one per cent, which is well below the European average of eight per cent, adds Köhler, who wants to pursue the topic of sustainable urban mobility in his studies. It is important to him to get into conversation with others about this. "I have the feeling that many people are already thinking about alternative means of travel, but that when it comes to implementation, it often fails because the alternative is too expensive or too complicated. The incentives aren't right, flights are still often much cheaper than train journeys."
In February, Moses Köhler will return to Braunschweig. He will be accompanied by another cyclist. Helena, a student at the Berlin University of the Arts, who also cycled to Lisbon. Together they will soon be on their way back to Germany. Because of the cold season, the two are planning to cover some of the distance by train. The semester abroad with Erasmus+ in Portugal will remain an unforgettable time for the TU student: "I have gained a lot of experience in dealing with situations that are not commonplace and have developed as a person as a result," he sums up and recommends to other students: "If you are thinking about going abroad, I can only say: go for it and don't be put off by any hurdles. I experienced great support throughout the entire process before and during the semester abroad."
Text: Henrike Hoy (International House/TU Braunschweig)