Back on campus
Our President's spotlights
Since April, there has been a significant increase in activity on TU Braunschweig campus. That is because students and university staff are finally back on site once more. For some, it may still take a little while to adjust. Nevertheless, the joy of returning to the new old normality is shared by everyone. Welcome back to campus!
Just in time for the start of spring and with the launch of the summer semester, a return to teaching at TU Braunschweig finally got the green light. Just as nature had kicked into gear, life also returned to the TU campus; not only at the main site but also at the north campus, east campus and the Research Airport campus.
Not all of the usual events at the beginning of a semester could yet be held in-person, so the digital Freshmen-Hub platform has once again proved its worth at the start of the 2022 summer semester. Course information, advisory services and information about the numerous Fachgruppen, student initiatives and TU student self-service facilities – all this can be found on the hub. The first in-person contact with fellow students came not only in lectures and classes, but also during induction week, which included offerings from the various student representations and student initiatives.
With the end of May and the abolition of the COVID-19 regulations in Lower Saxony, many of the measures designed to protect against infection with coronavirus have been discontinued at our university as in many other public institutions. However, we strongly recommend the wearing of masks and the observance of social distancing in indoor spaces of the TU, and would ask everyone to behave with mutual consideration, care and attention.
And as much as we can now enjoy social interaction and interpersonal communication and call ourselves a face-to-face teaching university once more, we should always be mindful that the last two years of sometimes prolonged social isolation have not left us unaffected. The experience has changed our view of a very essential aspect of university life, namely the importance of social interaction. Not everyone will feel equally comfortable returning to campus, and many may need some time to get used to the now-to-be-redefined forms of behaviour and routines.
On the one hand, I would like to draw attention to the fact that there will be major differences between individuals when it comes to their ability to re-integrate into face-to-face university life. And that some people, whether they are students, lecturers, research or administrative staff, may need more support during this transitional phase than we might expect. On the other hand, I would like to encourage you to use the experience of the past couple of years productively and find creative ways to redefine how we organise teaching, research and work at our university. We are already very forward-thinking when it comes to mobile working strategies. Do not be afraid to contact us if you have any ideas on how we can collectively shape the "New Normal" at our university.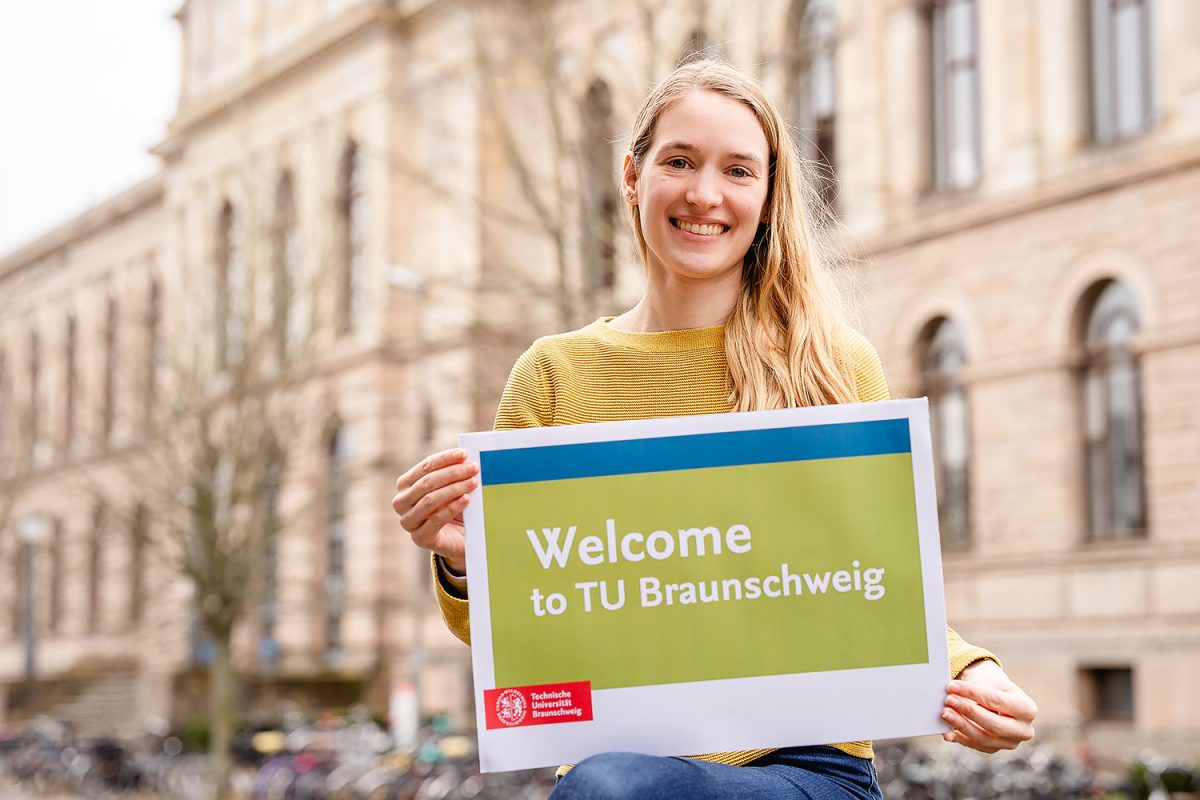 The Welcome Week for international students was launched on the 11th April. Photo credit: Simone Fürst/TU Braunschweig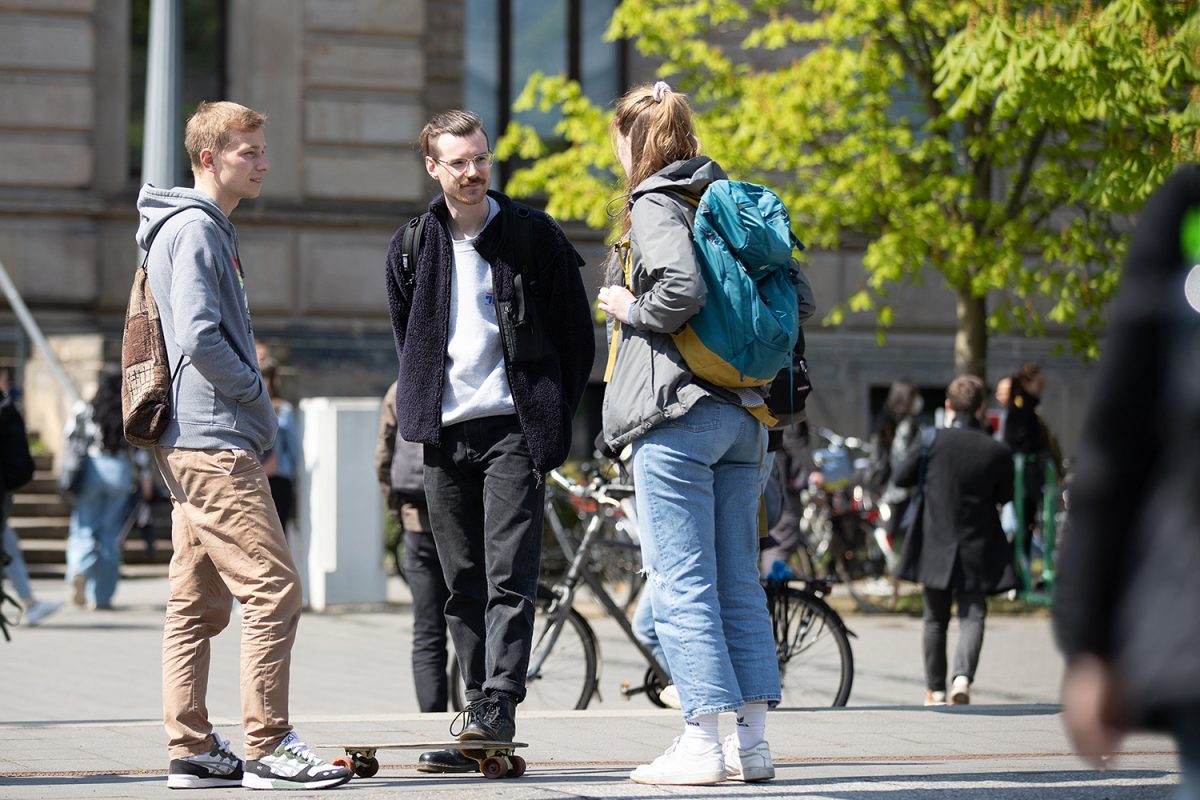 Today, there is significantly more going on on campus once again, both in terms of traditional teaching activities … Photo credit: Max Fuhrmann/TU Braunschweig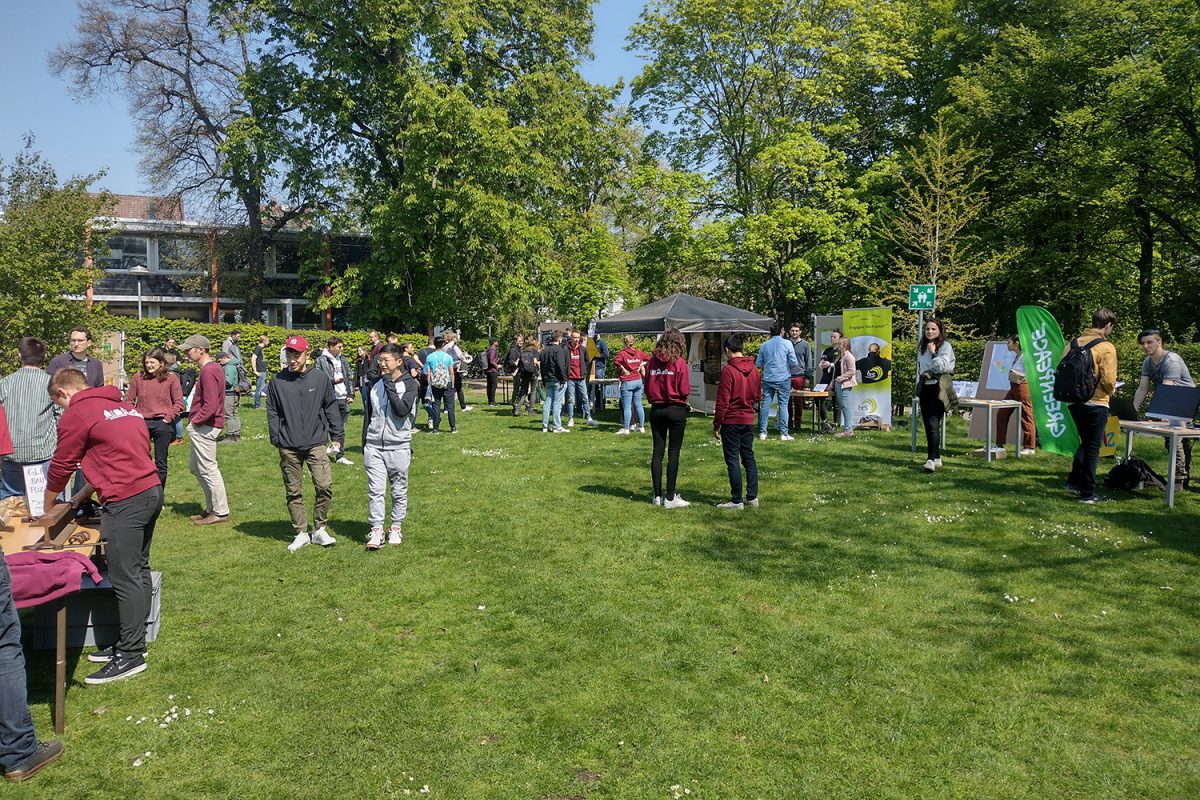 … and events, such as the Initiativmesse fair in front of Mensa 1. Photo credit: Mark Winter/TU Braunschweig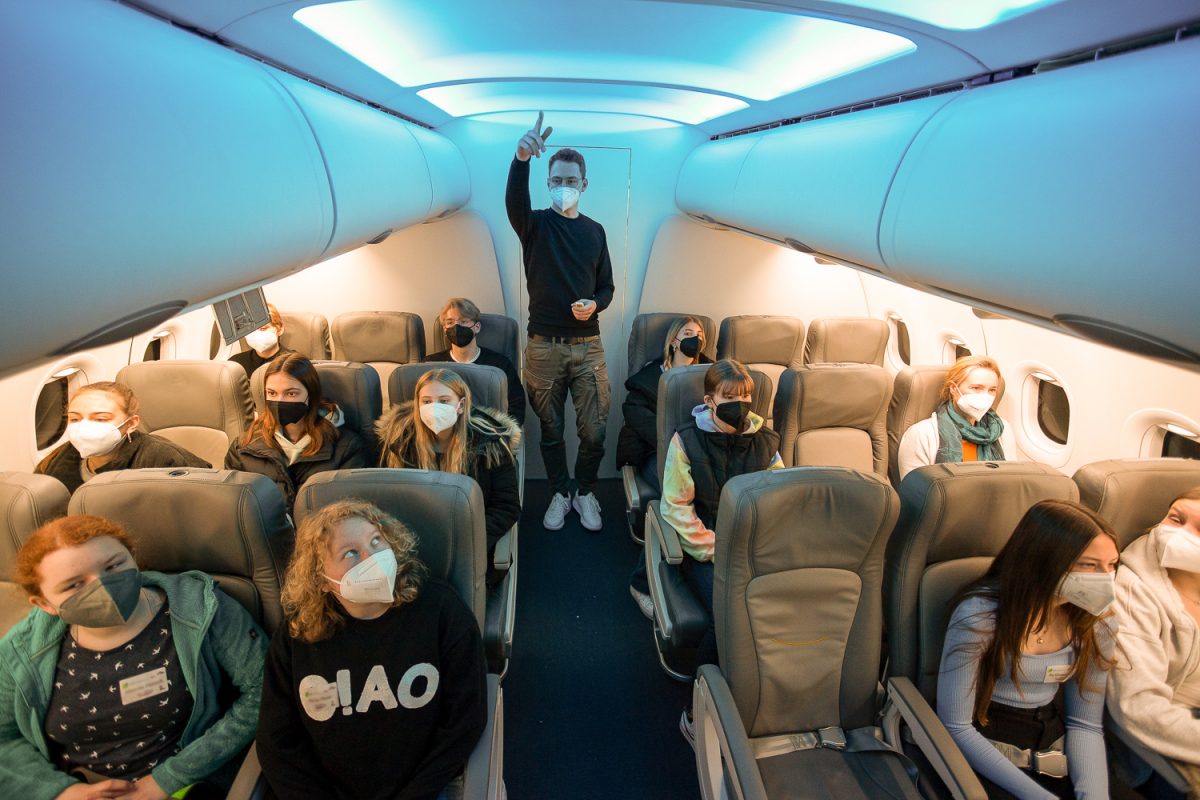 Younger students are returning to campus too. The Excellence Cluster SE²A hosted a number of school pupils at the Future Day on 28th April. Photo credit: Max Fuhrmann/ TU Braunschweig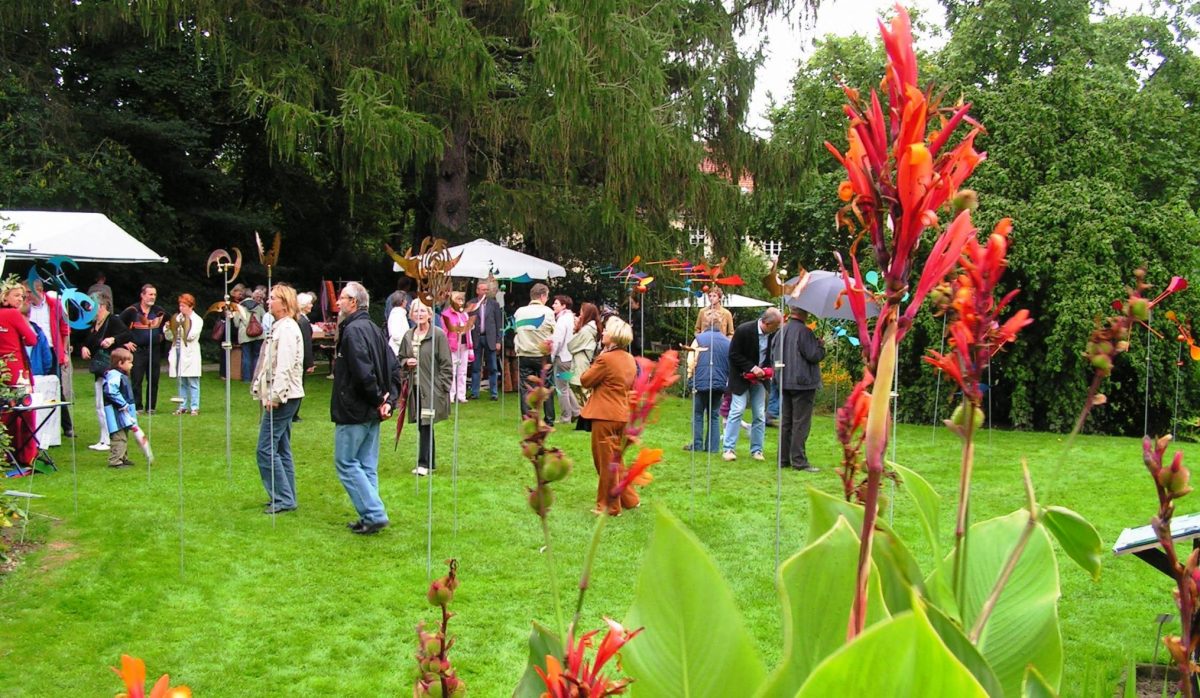 And the Botanical Garden of TU has also opened its gates again. Take a walk in natural surroundings or visit events such as the plant and book market. Photo credit: Botanical Garden/TU Braunschweig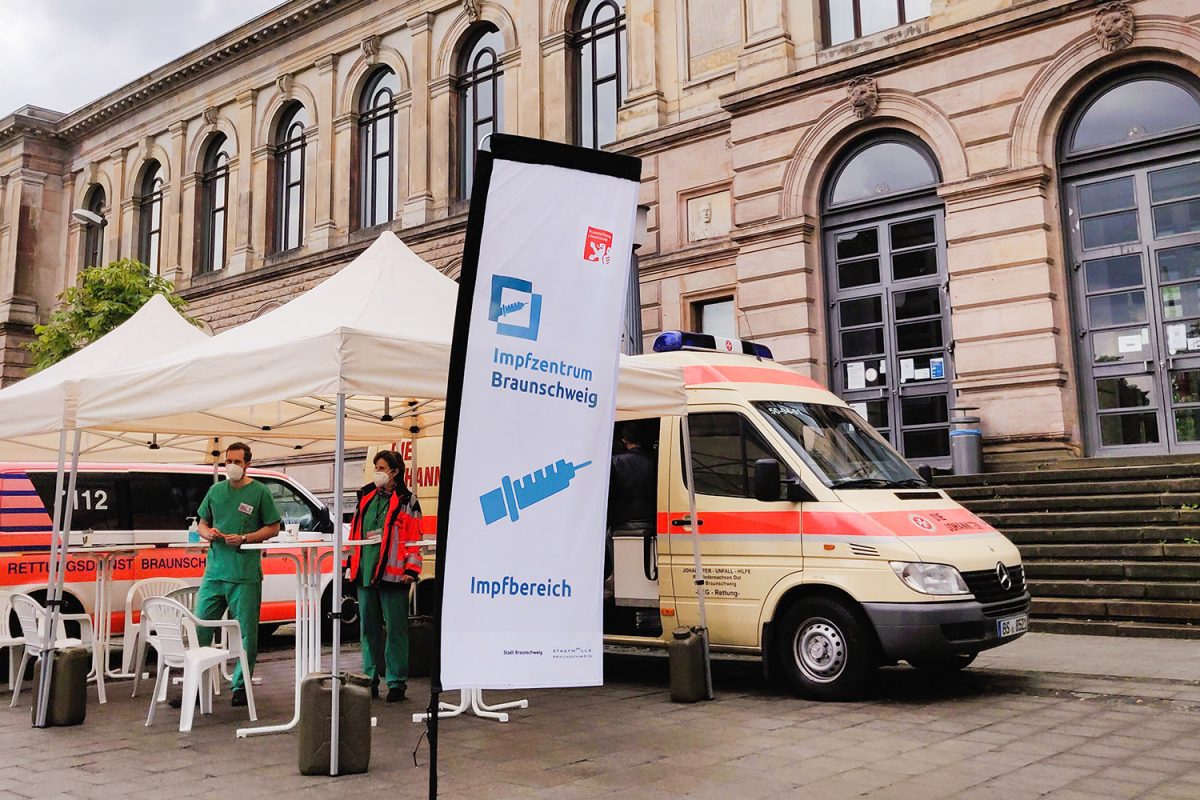 The virus has not disappeared and in May the city's mobile vaccination team also had a vaccination stand in front of TU Braunschweig's Historic Main Building. Photo credit: Markus Hörster/TU Braunschweig
Once again, I would like to thank all members, guests and friends of TU for the staying power and mutual consideration they have exhibited over the past months and years and thank you for the submission of your creative concepts; for example, regarding methods of teaching under difficult conditions.
Of course, we cannot see into the future and we do not know exactly how the situation will develop in the autumn and what measures, if any, may be required. So it is all the more important that we look to the future with optimism and find positive solutions that will promote a harmonious togetherness. These solutions will need to conform to the diverse demands and requirements of the (post) pandemic era. I look forward to discussing them with you.